GOFUNDME SET UP FOR LESLIE CONDON'S HORSES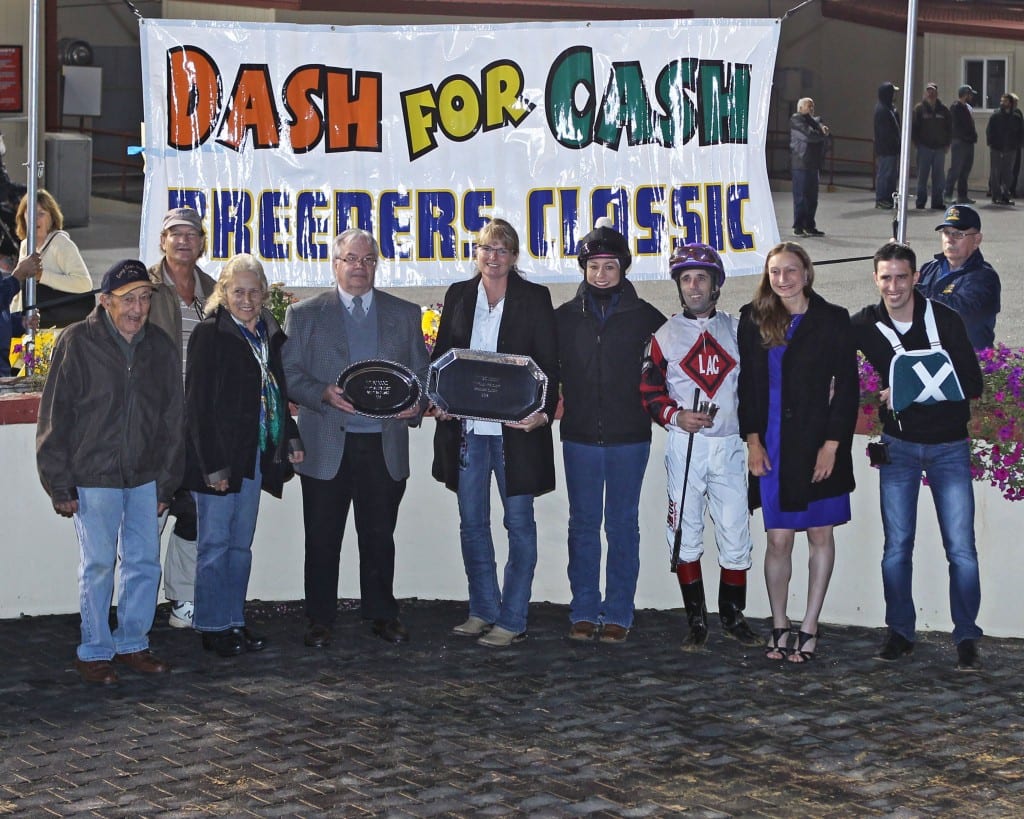 Condon, 49, was killed in a motorcycle accident on the evening of August 20. The Harley Davidson on which she was riding crossed the center line of the road on which she was traveling; she was struck head-on by an oncoming pickup truck.
By Monday, August 24, Diana McClure, a fellow horsewoman and longtime friend of Condon's, had set up a Gofundme page to raise funds for Condon's horses. She's set a target of $50,000 and has raised over $3,600 thus far.
"She was just key," McClure said of Condon. "She was very smart and very well-spoken, and tough enough to stand up for the horsemen. I had a lot of respect for her."
McClure said that there are nearly 40 horses that'll need new homes. While the plan is for the entire group to be dispersed within 60 days, that large a group will certainly cost a few bucks to care for.
"There is  a need to raise funds to pay for the hay, grain, bedding, and labor required to take care of her many horses," McClure wrote on the Gofundme page.
Condon was best known to the public as a trainer; she conditioned her homebred Scythe to a win in the 2018 West Virginia Dash for Cash Breeders' Classic and overall won 120 races in her career. McClure said that at the time of her passing, Condon had seven horses in training, six of which she also owned.
---
Visit the Gofundme page and help out the horses!
---
But her behind-the-scenes operation was much larger. According to her website, Condon also provided "training, sales, breeding, foaling and boarding for thoroughbred race horses." And she stood the stallion Weave It to Me, a son of Bernardini whose oldest are three-year-olds this year.
McClure said that 31 horses are on the farm, and while some are for clients, many are not, and all will need to be taken care of while Condon's estate is sorted out.
The final runner to make a start with Condon as the trainer of record was Weaving You Behind, a son of Weave It to Me who ran eighth in a maiden race August 15.
"Leslie's horses were her passion and her life," McClure wrote. "We are asking for and will be so grateful for donations to help care for Leslie's beloved horses as we find homes for all of them."
At the time of her passing, Condon had already entered Pagan Smart, a horse owned by Nancy Camp, in an allowance race at Charles Town. He finished fourth in that race Saturday night at Charles Town with Sherry Lee Jackson, who McClure said is taking over training duties for Condon's horses at the track, named as trainer of record.
Separately, Jackson announced on Facebook that a memorial service would be held Sunday, August 30 at 2:00 p.m. at the residence of Gwen Ingersoll in Kearneysville, WV.
"Leslie did it all on her own," McClure said. "She was a pillar in our community, she really was."
LATEST NEWS