Five things to watch for at Timonium this weekend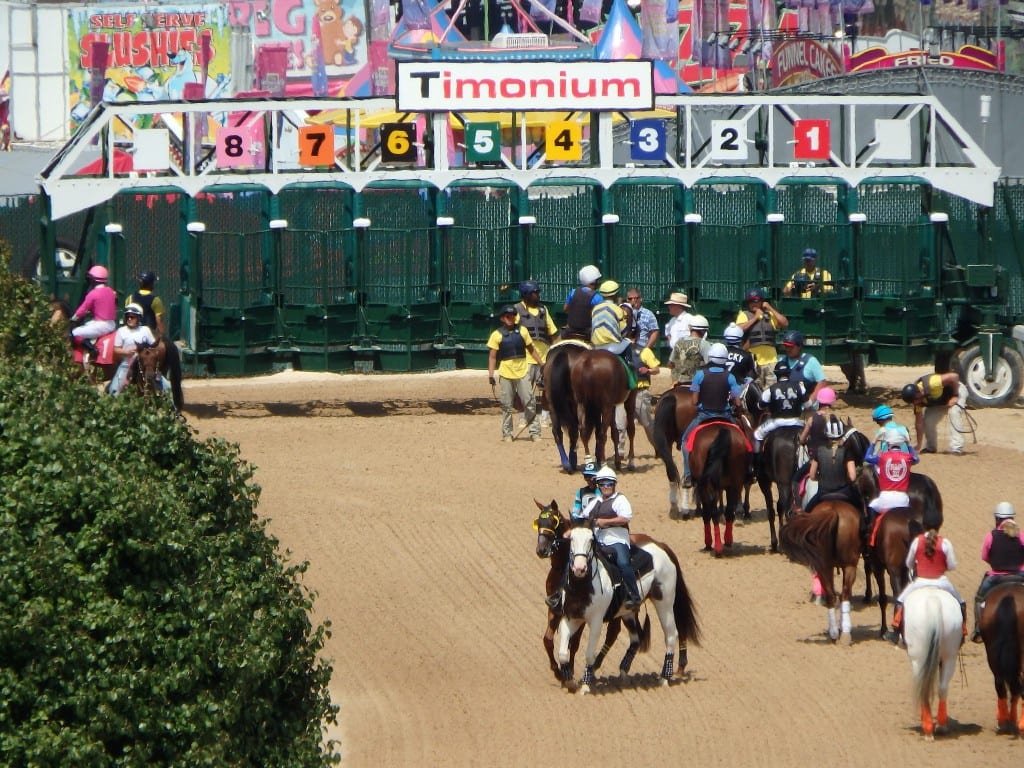 Photo by The Racing Biz.
The second of Timonium's two weekends of racing kicks off Friday with a nine-race card followed by another nine-race card on Saturday. The latter features the meet's second and final stake, the $75,000 Timonium Distaff for Maryland-bred or -sired fillies and mares going about 6 ½ furlongs on the main track.
Here's what we'll be watching for:
1. 
Anna's Bandit to be a handful in the Timonium Distaff.
The five-year-old daughter of Great Notion, trained by Jerry Robb, owns 11 career wins and has earned north of $440,000. Those numbers far exceed what her rivals have accomplished, and for good measure, while she hasn't yet raced at Timonium, she has a number of wins at Charles Town, demonstrating plenty of aptitude on a bullring track.
2. Anthony Farrior to make a major play for leading trainer honors.
Farrior seized control of the trainer standings on opening weekend when he won five of six starts and enters this weekend with a five-race local win streak and two-win advantage over his nearest rival. He has eight entered in the first three days of racing this weekend.
3. As Farrior goes, so goes Arnaldo Bocachica. Or vice-versa.
The Charles Town-based jockey won five times last weekend to lead all riders. Three of those wins came for Farrior, with two coming for Kevin Patterson. Boca is named to ride in four races for Farrior this weekend at the Big T.
4. A two-time winner?
Last year 39 horses made two starts during the ultra-brief meet, but only one of those – King of the Jungle – managed to find the winner's circle twice. The year before that, two runners won twice at the meet. Will there be a two-time winner this year?
5. Some reversions to the mean.
Farrior (5-for-6), Kevin Patterson (2-for-2), Cal Lynch (2-for-3) and Jason McCutchen (3-for-4) are a combined 12-for-15. That's an 80% strike rate, which isn't likely to continue. On the flip side, Jerry Robb (18% in 2019) and Jose Corrales (12% this year) are a combined 0-for-21; that's not likely to continue, either.
Oh, and one last thing: TheRacingBiz.com Triple Play, in which Gary Quill will invite two guests who are at the races at Timonium to pick horses along with him for a trifecta box, with the "contestants" receiving the winnings.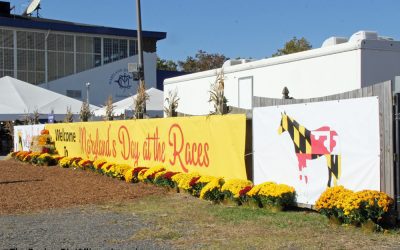 A bevy of defending champions and local stars headline the pre-entries for Jim McKay Maryland Million, which will take place at Laurel Park on Oct. 14.