PREAKNESS WINS BOOKENDED GOLDEN AGE OF VIRGINIA BREEDING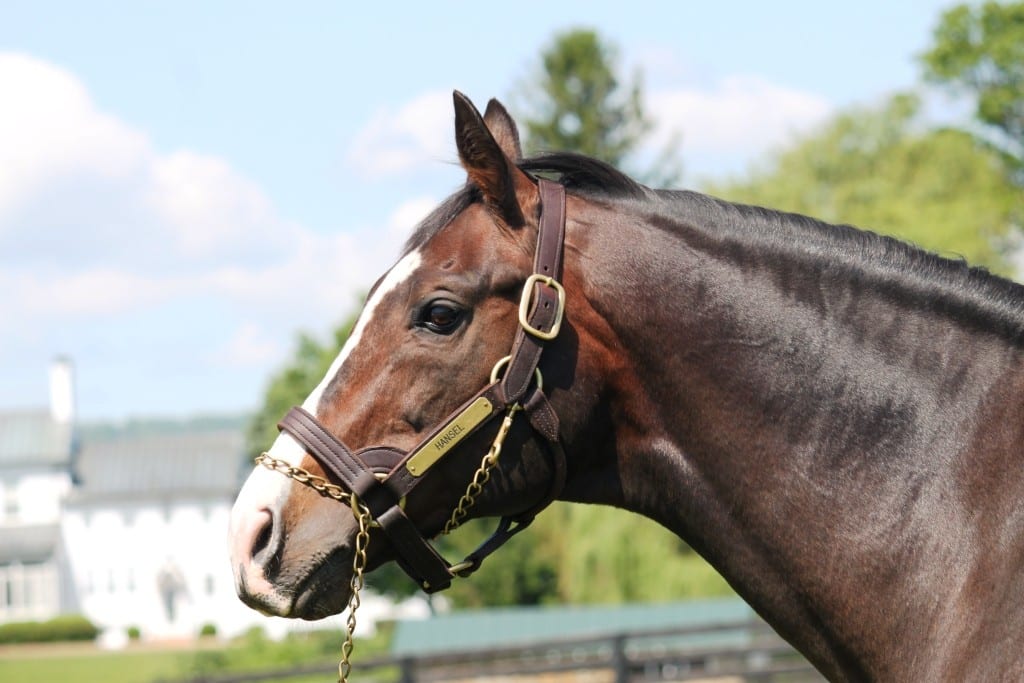 Yet in the midst of this equine siphoning, an era of quality Virginia thoroughbreds emerged in northern Virginia, north of where Secretariat was foaled. One of the young horsemen of that era was Frank Shipp, now President of Lazy Lane Farms, Inc., whose career was inspired by Secretariat.
"When he was racing, I had a part time job on a horse farm while I was in college thinking about a different career path altogether," remembers Shipp. "And here came Secretariat and all of a sudden I just couldn't imagine doing anything else or getting involved with anything that could be as exciting as that. He clinched my decision to make a career out of this business."
Two Virginia-breds whose Preakness wins were the bookends of that era especially were Pleasant Colony (1981) and Hansel (1991), both enjoying multi-decennial anniversaries in the midst of this year's Triple Crown.
"There were still some prominent Virginia-breds in the Triple Crown," continues Shipp.
Thirty years ago Hansel closed out on the last two legs of the Triple Crown. Forty years ago Pleasant Colony brought his Triple Crown bid to life in the middle gem. From between 1987 and 1994 Chrysler offered a Triple Crown bonus of $1 million to an annual "aggregate" Triple Crown winner based on a point system of best finishes in Triple Crown races combined. Hansel won the bonus in 1991. Pleasant Colony would have won the bonus in 1981 if it had existed then.
"It was great to win the second leg of the Triple Crown. I wasn't surprised that he won it. I thought he was the best three-year-old that year," recalls Robert "Shel" Evans, the son of Pleasant Colony's owner Thomas Mellon Evans.
Evans remembers watching the race with his brother and father.
"He was a real warrior. I have to laugh. He'd sleep in his stall all the time but when he came to the racetrack," Evans says. "He went out to the start of the Preakness out of the paddock saddling area in the infield there, he went out on his hind legs. Velasquez had to hold on tight."
Pleasant Colony was hand ridden out by Jorge Velazquez at the Preakness wire, holding off Woodchopper by three-quarters of a length for Evans' Buckland Farm in Warrenton, Virginia.
For Shipp, the Preakness was not only an opportunity for Derby redemption but also a pilgrimage.
"For my personal perspective, it was the first time I set foot on the grounds at Pimlico, and I remember being overwhelmed by the history of it and the exciting prospect that perhaps he could win a race like that having run as off form as he had two weeks before."
Unlike a dull Derby effort, this time jockey Jerry Bailey used an outside trip to his benefit and galloped to a seven-length win in an even 1:54, the fifth fastest running at that time for Upperville's Lazy Lane Farm.
"When he did win, how really happy I was for the Albrittons, because Bill and Barbie Albritton had given so much to the sport and gave so much emphasis to doing things first class, quality over quantity," explained Shipp. "It just put an exclamation point on the efforts they had much to have a quality operation like that."
Horses with close ties to Virginia weren't only winning the Preakness. Kentucky Derby winners included the filly Genuine Risk (1980) of Bertram and Diana Firestone's Newstead Farm in Upperville, Sea Hero (1993) of Paul Mellon's Rokeby Farm also in Upperville, and Go For Gin (1994), once owned by Hare Forest Farm in Orange, Virginia. Colonial Affair (1993), who won the Belmont Stakes, was bred at Middleburg's Rutledge Farm. The competition was gentlemanly, at least most of the time.
"I would describe it as friendly competition," describes Shipp, a Kentucky native. "I always thought Kentucky had a more competitive aspect to it among breeders because you have more breeders and farm operators in Kentucky who actually did it for a living, versus in Virginia where it was a really sporting effort as compared to people competing for clients to board with and sell station seasons to. It was more of a friendly rivalry to see who had the fastest horse and could brag about it for a few years. It was the most wonderful atmosphere when I moved here. We'll call it collegial. We didn't have a formal managers club, but we'd get together every now and then to share information and swap lies."
Evan's carried his lineage knowledge of his father's thoroughbred forward with his purchase of 2014 Belmont Stakes winner Tonalist. Evans thought that Tonalist resembled his damsire: Pleasant Colony. Tonalist was bred by Warrenton's Woodslane Farm.
"His legacy is really as a stallion," commented Evans of Pleasant Colony. "If you look at the average earnings index, percent of stakes winners that he sired, he's really good, He's in top percentage. He just didn't have very many foals. One crop of Into Mischief these days."
Shel Evans confirmed the commitment to the sporting aspect of horsemen of Virginia in that era.
"There were three of four breeders of real substance in Virginia during that time period," remembers Evans, citing two essential features necessary to succeed. "You need a lot of capitol and a lot of patience."
Following that era, Shel's brother Ned Evans would become Virginia's the perennial leading owner and breeder for decades with Spring Hill Farm in Casanova, Virginia in the decades to come.
For Thomas Fortune Evans, a veteran of the Virginia horse industry, the Preakness victory arrived in a timely manner while for Shipp, it vindicated a career decision made while still new to the industry
"I remember that my father was not well," remembered Evans. "He was there in a pure act of courage."
"It was an exciting sport with more prominence and recognition and notoriety than it has today," said Shipp who arrived at Lazy Lane with modest beginnings. "We started out with 3 broadmares and 2 paddocks that had fences. It really expanded in a hurry over those 9 years (before Hansel's win)."
On Pimlico's historic stage, horsemen marked an age of excellence at very different times of their careers, from the same region, across the Potomac River.
LATEST NEWS