NO CENTS CASHES IN IN JAMES F. LEWIS III STAKES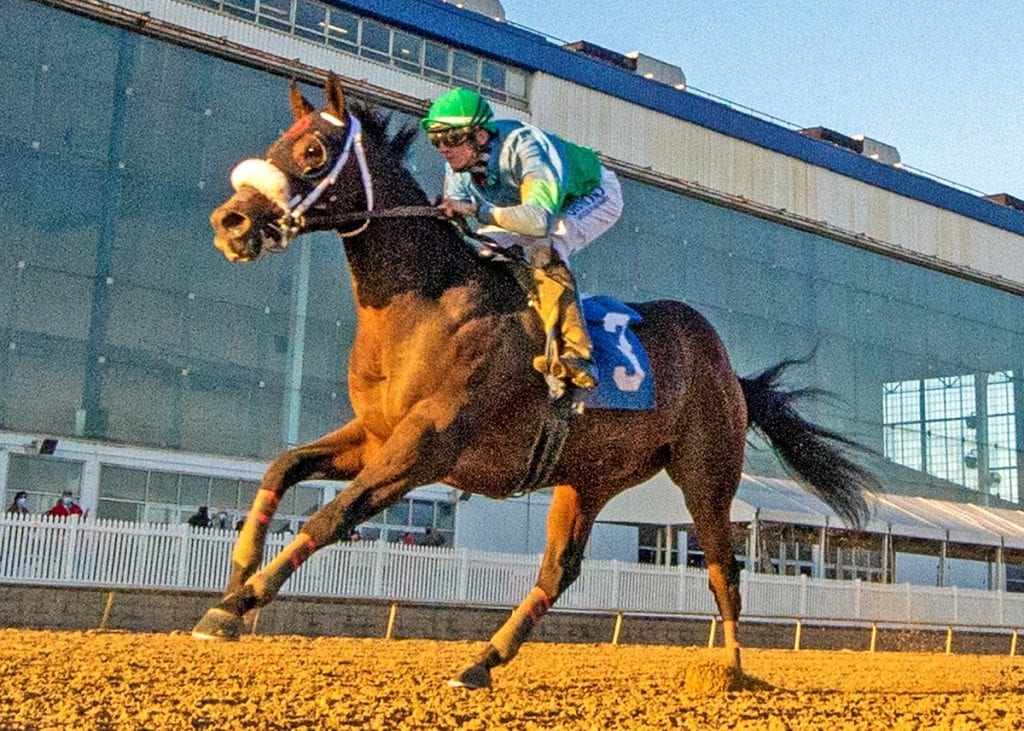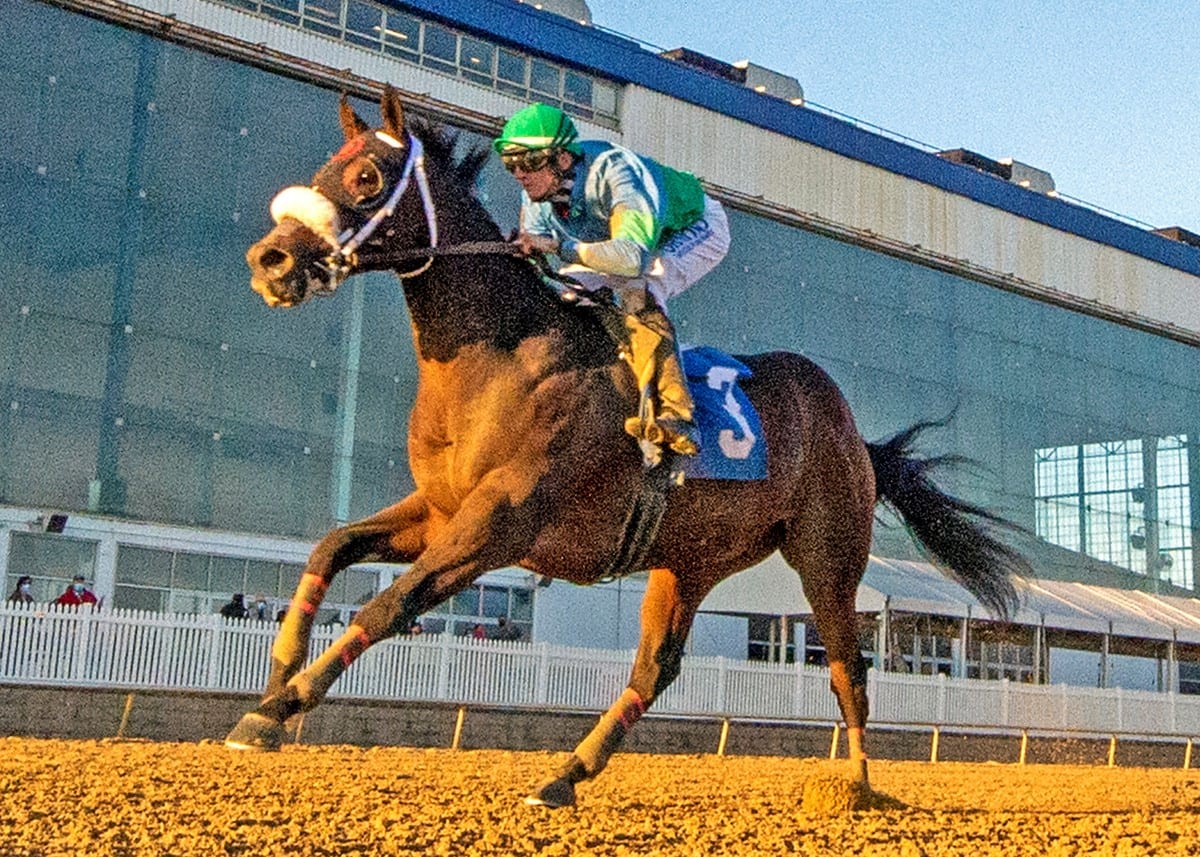 Frank Vespe

November 14, 2020
The opening quarter-mile of Saturday's James F. Lewis, III Stakes at Laurel Park told the tale.
While a scrambling beginning that saw lead swaps and traffic troubles may have compromised the chances of contenders like Lugamo, Dalton, and Singlino, Trevor McCarthy and his mount, No Cents, were able to tuck back in fifth, a couple of lengths away and out of trouble.
When the stretch run loomed, with his rivals tiring, No Cents was able to tip outside and come running for a 1 1/4-length win. It was the third consecutive win for No Cents, a New Jersey-bred trained by Cal Lynch.
"I was happy to get a good position and be following the four-horse [Dalton], who finished second," McCarthy said. "That was kind of my target to run with, so it was nice."
Dalton, runner-up in Monmouth's Smoke Glacken Stakes to next-out Grade 3 Nashua winner Pickin' Time last time out, was away quickly and led early. But Lugamo, breaking from the outside, accelerated to take the advantage entering the turn, coming down towards the rail and forcing Singlino to steady back after a quarter-mile in 22.05 seconds.
Lugamo still had the advantage after a half-mile in 45.02 seconds, but others were revving up. Dalton was first to reach him, angling out and taking the lead in upper stretch. But McCarthy and No Cents followed that one, and then angled out wider for clear run.
Post Time returns with a flourish

Last year's champion 2-year-old Maryland-bred made his first sophomore start in impressive fashion, winning the PImlico allowance feature.
"When we come past the 5/16 pole, I was just being patient with him," McCarthy said. "I knew I had a ton of horse underneath me and kind of just seeing where the four went. As soon as I tipped outside of him, I just gave him a nice target to run at. When I wanted him to really finish up strong, he did."
No Cents overpowered Dalton in the final sixteenth, drawing away to win in 1:09.16 for six furlongs over a fast main track. Dalton, the 3-1 post time favorite, held second, a couple of lengths clear of Lugamo in third. Kenny Had a Notion, who went off the second choice and entered with back-to-back stakes wins, was wide on the turn and faded to sixth, while Singlino, the First State Dash winner, emptied out to seventh.
No Cents had finished second in his debut at Monmouth and followed that up with a six-length win against Jersey-bred maidens. In his first try against winners – and also first outside of state-bred company – he narrowly won an allowance race there against a field that included Heir Port (who finished fifth today) and Singlino.
"The time he got beat it was to a good horse," McCarthy said. "And he's been running against some really strong horses, as well, so I was really kind of excited going into the race today, because I knew I had a good horse underneath me. You know, Cal gave me all the confidence… and said he was really training well."
No Cents paid $10.80 to win as one of five horses in the field whose post-time odds were between 3-1 and 9-2. The exacta returned $23.40 for a buck.
No Cents now has three wins from four starts and $149,500 in earnings.
The Goldencents colt was bred in New Jersey by his owners, Isabelle de Tomaso and Hope Jones. The two women are sisters, daughters of Amory Haskell, the first president of Monmouth Park who today is memorialized by the Grade 1 race that bears his name.
The next open two-year-old stake at Laurel Park is the seven-furlong Heft Stakes, which is scheduled for December 26.
LATEST NEWS