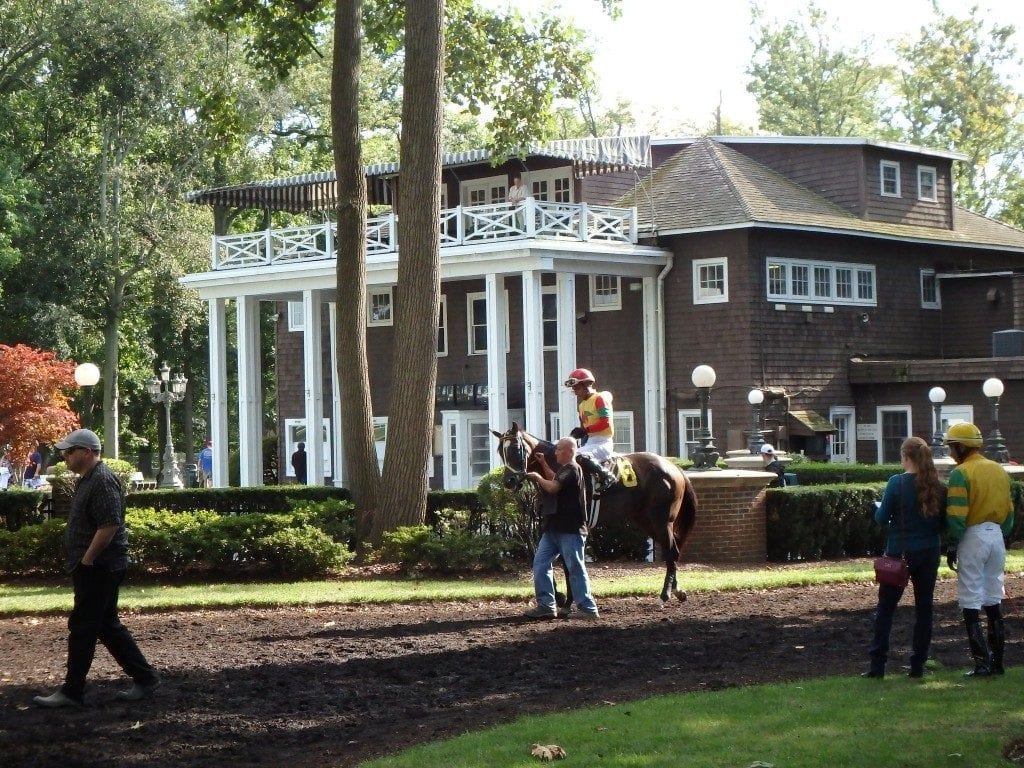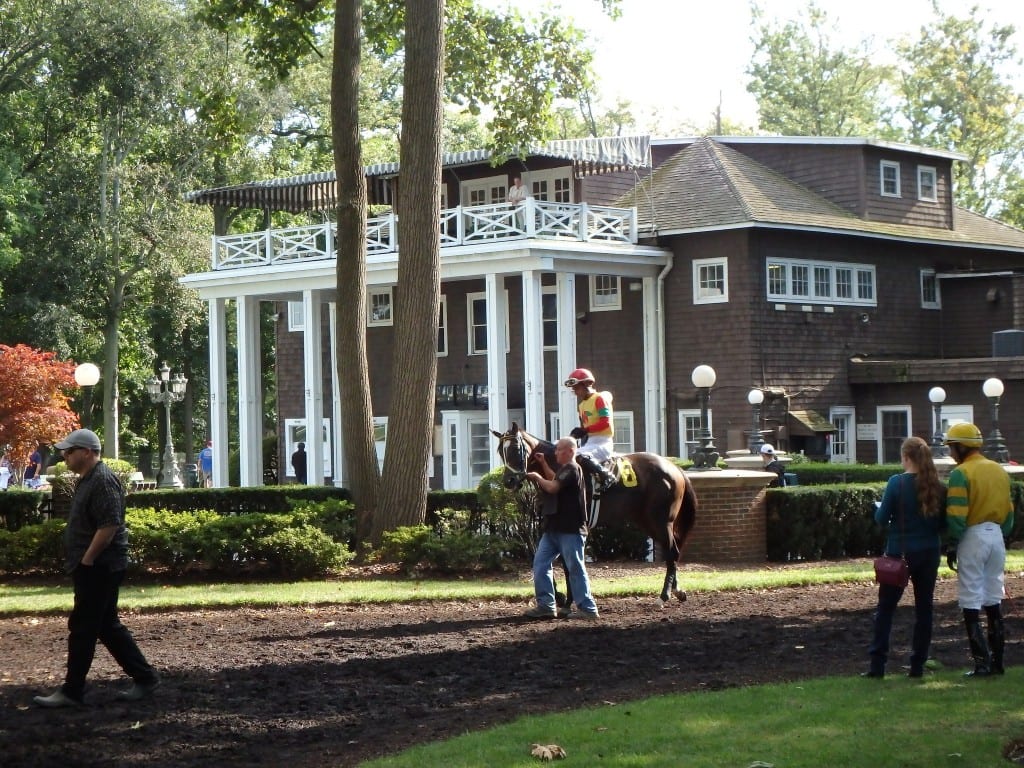 June 17 was a momentous date for East Coast racing. Delaware Park, the venerable, garden-like oval not far from Wilmington, became the region's first track to welcome fans for live racing amidst the COVID-19 pandemic. The meet was originally scheduled to open on May 27, but after a brief delay, the track was given approval to start about three weeks late. Not long before opening day, Delaware announced fans would be permitted, with a bevy of safety protocols in place. 
Delaware Park is in a better position than most sports venues to let fans in. The state of Delaware has done a better job than most in flattening the curve, with about 400 new cases of COVID-19 per week, down from a peak of around 1,700. As a largely outdoor facility, there is plenty of space for fans to spread out and avoid others. Nevertheless, the safety protocols in place were numerous: only 30% capacity would be allowed (so about 3,000 fans), temperature checks at the door, face coverings required, you name it. 
Having not seen a live thoroughbred race in a long while, and being generally curious about how the protocols would work, I made the two-hour trek from New Jersey to attend opening day at Delaware Park. What would attending the races in the midst of a pandemic be like? Could other tracks apply Delaware's method to let fans in there?
When entering Delaware Park on the racing side, you do not do directly into the grandstand. Rather, you're deposited to an open-air area adjacent to the lush, green paddock, right by some picnic areas and a wagering tent. From there, it's a brief walk over to the grandstand.
The expected temperature check took place at the entrance to the grandstand. Patrons stood at a full-body thermal imaging camera, not unlike scanners used for airport security, where their temperature was taken within a few seconds. If someone's temperature was above 99.5, they were sent home. If they "passed" the check, they were asked if they had been in contact with any known COVID-19 patients, or if they had been feeling other symptoms. Patrons who gave satisfactory answers were given an orange wristband, which permitted them access to the grandstand throughout the day. All that was needed was to flash the wristband to a guard, and they were good to go.
That wristband would soon prove to be a jewel. I arrived at about 11:00 AM, and was able to get my temperature checked without too much waiting. By the time 12:00 PM rolled around, with about 70 minutes to first post, the line stretched a few dozen deep, extending well beyond the spot where the horses cross from the paddock to the track, and past the simulcast tent. When the horses were coming on the track for the first race, the line stretched almost to the entrance. 
Once inside, fans could spot a few differences right off the bat. Hand sanitizer stations were readily available. Several signs were posted reminding patrons of the importance of social distancing and face coverings. Markers were placed on the floor, indicating where to stand while waiting in line to bet, as so to keep six feet apart from others. Usually, there's several self-serve betting machines lined in a row for public use, but now, only every third machine per row was turned on. The same was true at tables; chairs were taken out so no one could sit closer than six feet from another person.
Heading outside to the grandstand apron, there wasn't much different from normal, save for the grandstand seats being inaccessible to the public. Still, patrons could sit on the benches, provided they were six feet apart from the nearest fan. 
The restrictions didn't keep fans away, however. I would estimate the crowd as not quite at the 3,000 fan limit, but a strong crowd for a Wednesday. The overwhelming majority of fans wore face coverings, and social distancing was well-observed. 
I thought the day was a great success, and the bettors like it, too: the track did just shy of $3 million in total handle, with more than $120,000 in on-track wagering. Delaware should be commended for making it so fans can enjoy a day at the races, while staying as safe as possible. The big question, of course, is can this model be used at other tracks?
A lot of it depends on the size of the venue. It's one thing, for example, to take the temperatures of 1,000 people, quite another to do it for a much larger crowd. If the same model and capacity limit were used at Saratoga, for example, you'd have a limit of 16,000 people per day. Given how long the temperature line at Delaware was, at Saratoga, that line might stretch into the next county. 
It also depends on the layout of the facility. Delaware has a vast apron and a sprawling picnic area, so fans are able to spread out easily. In fact, you could spend a fulfilling day at Delaware and never have to enter the grandstand. At smaller tracks, that don't have as much open space, people would be more tightly congested together, making social distancing trickier. 
Still, the fact that fans were let in at all is a positive sign. It was a nice treat to have a slice of normalcy in such an abnormal era, and hopefully conditions will soon permit fans at tracks all over the country.
LATEST NEWS