Laughing Fox connex commit to Preakness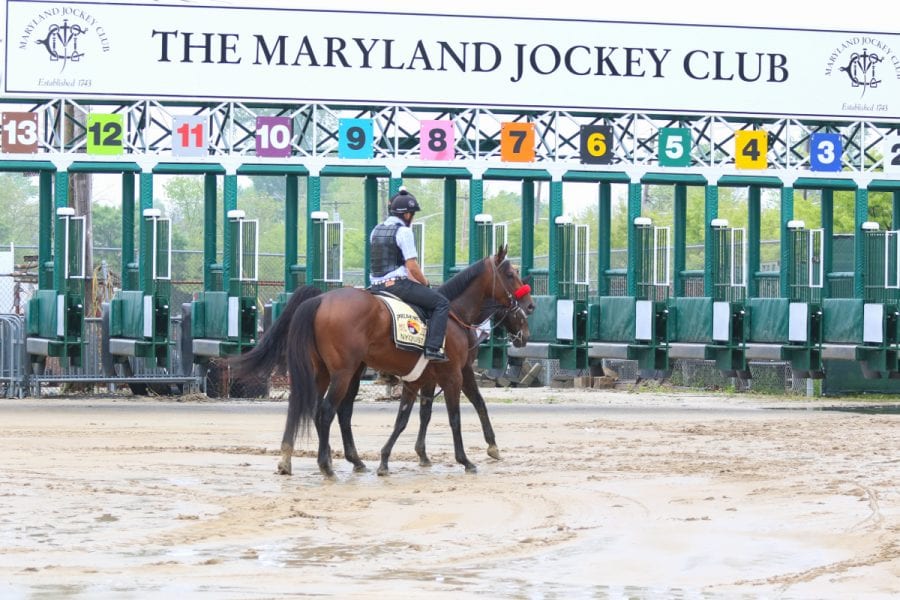 Photo by George Adams.
Oaklawn Invitational winner Laughing Fox will make his next start in the 144th Preakness Stakes (G1) Saturday, May 18 at Pimlico Race Course, owner Alex Lieblong said Thursday morning.
Laughing Fox, who runs in the name of Lieblong and his wife, JoAnn, and is trained by Hall of Famer Steve Asmussen, earned a free berth into the Middle Jewel of the Triple Crown by virtue of his neck triumph over Night Ops in the 1 1/8-mile Invitational May 4.

"Steve said yesterday morning that [Laughing Fox] was really doing well and proud of himself and had been well into the feed tub, so he had plenty of energy. That was the only thing that we were kind of worried about," Lieblong said. "The Preakness is a go."
The 1 3/16-mile Preakness will mark the first starter in a Triple Crown race for Lieblong, a central Arkansas native who heads his own Little Rock-based investment firm but also has bank, gas and oil holdings and serves as chairman of the Arkansas Racing Commission.
As owners, the Lieblongs have campaigned such horses as 2009 and 2010 Sword Dancer (G1) winner Telling, 2014 King's Bishop (G1) winner The Big Beast and 2015 Alabama (G1) winner Embellish the Lace.
The Lieblongs have participated during Preakness weekend before, finishing second by a nose with 12-1 long shot Marathon Lady in the 2013 Black-Eyed Susan (G2). The prestigious $250,000 stakes race for 3-year-old fillies will be run for the 95th time Friday, May 17.
"We've never had anything on the Triple Crown part of it, so this is neat. And, it was neat the way Oaklawn and Pimlico set everything up," Lieblong said. "It's a first, and I always liked it at Pimlico. I always remember how well they treated us when we were at the Black-Eyed Susan a few years back. It's a special atmosphere, for sure."
A confirmed closer, Laughing Fox rallied from well back on the far outside to earn his first stakes win in the Oaklawn Invitational. Prior to that he ran behind Omaha Beach, the early Kentucky Derby (G1) favorite before being scratched with a breathing issue three days before the race, in both the Rebel (G2) and Arkansas Derby (G1) at Oaklawn.
Laughing Fox ran fourth in the Arkansas Derby, a length behind Country House in third. Country House was elevated to victory in the Kentucky Derby following the disqualification of first-place finisher Maximum Security for interference.
"Right now he looks well. This horse is kind of funny. I want to say between the Arkansas Derby and his last race, I think he actually put on a little weight. He's a big, stout boy and I think he's finally growing into himself," Lieblong said. "When he comes out of there and is proud after shipping up to Churchill and everything, he's giving us all the right signals."
In recent years, horses that raced in Arkansas and went on to win the Preakness include Hall of Famers Curlin and Rachel Alexandra, 2015 Triple Crown champion American Pharoah, and Smarty Jones, Afleet Alex, Lookin At Lucky and Oxbow.
Graded-stakes winners Bravazo and Tenfold both won last winter at Oaklawn before running second and third, respectively, behind 2018 Triple Crown champion Justify.
"I like to watch them all run, but obviously when you get in this kind of company, that's special," Lieblong said. "To watch him mature from a 2-year-old to this point and then work your way into this position, it checks all the boxes."