BREEDERS' CUP: A BIG GAMBLE ON HOROLOGIST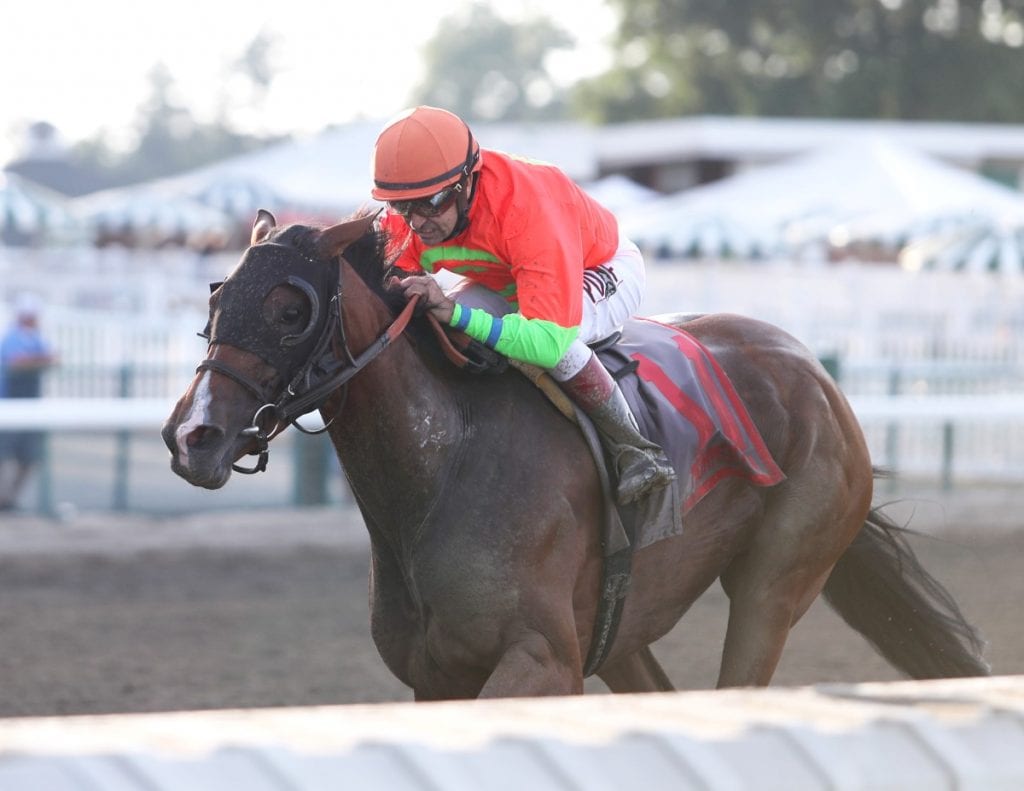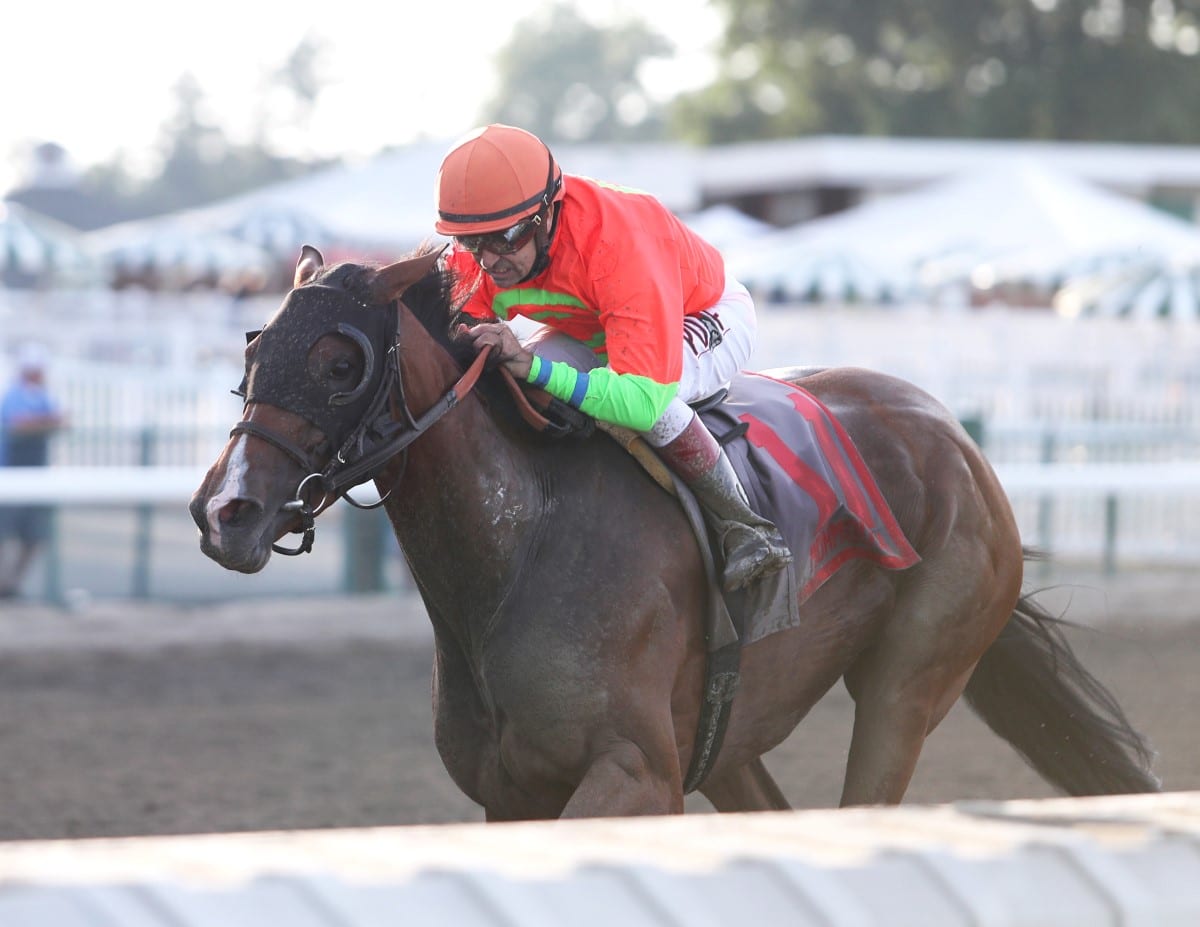 Jim Hague

November 6, 2020
He's only been involved as an owner in thoroughbred racing for four years now, so Cameron Beatty wasn't fully aware of the process that an owner had to go through to have an entry in perhaps the grandest day in all of racing, namely the Breeders' Cup.
"I wasn't really familiar with what was supposed to happen," said Beatty, who has owned and bred the prized 4-year-old mare Horologist through Holly Crest Farms and his association with the late trainer John Mazza. "I didn't nominate her for the Breeders' Cup."
As it would turn out, Horologist developed into a multiple graded stakes-winning filly who's earned just shy of $700,000 in purses in 19 starts.

So in order to have Horologist compete in the 2020 Breeders' Cup at Keeneland Race Course Saturday in the Grade I Longines Distaff for fillies and mares 3-years-old and up, with a $2 million purse, Beatty and his ownership partners had to come up with $160,000 before Horologist could even enter the starting gate.
Since Beatty didn't initially nominate Horologist for the event, there was the $100,000 nomination fee. Then there was the $30,000 pre-entry fee and finally the $30,000 to pass the entry box.
Beatty, his There's A Chance Stable and partners Medallion Racing, Abbondanza Racing LLC, Parkland Thoroughbreds, Paradise Farms Corp. and David Staudacher, had to come up with the $160,000.
In a sport with its roots entrenched in gambling, Beatty and his partners felt like they had to take the costly gamble to let Horologist run at the Breeders' Cup.
"She's earned her way to be there," Beatty said. "We all sat down together and had a discussion. We figured that she had beaten some really good fillies and she's been running really well. The time was right. She's given us enough confidence to put her in to run with the best fillies and mares in the world."
So $160,000 later, Horologist is slated to run in Saturday's 1 1/8-mile Breeders' Cup Distaff, a distance that Hall of Fame trainer Bill Mott feels is best for Horologist. She's also the only New Jersey-bred in the Breeders' Cup.
Horologist drew the No. 4 post for the race, with millionaire Dunbar Road to her inside and Preakness Stakes winner Swiss Skydiver to her outside.`
Swiss Skydiver has been made the 2-1 morning line second choice to Monomoy Girl, listed as the 8-5 favorite in the Distaff. Horologist is the third choice in the ML, listed at 8-1.
Needless to say, it's a powerful lineup, the toughest competition Horologist has ever faced. But Beatty feels that she's definitely ready for the challenge.
"Bill Mott loves the way she's come back," Beatty said. "I personally think this is the best she's ever been. He's done so well with her. We're extremely thankful and proud that he turned her around."
Horologist was shipped west with the hope of taking on better horses and possibly earning better purses, but the move did not work out, with the lowlights being a disappointing sixth-place finish at the Grade 1 Apple Blossom Stakes at Oaklawn Park in Arkansas in April and a DNF in the Grade 2 Santa Maria Stakes May 31.
"She just didn't like it out there," Beatty said. "I don't know how else to explain it. She just wanted to come home."
It sure looks that way.
Horologist is coming off two stellar performances since the return back home and the switch into Mott's barn.
It started with a win in the Grade 3 Molly Pitcher at Monmouth Park in July, her first race back in her familiar territory after a lackluster four-month stint in California.
That race came with a cost to Beatty. In his exuberance over the win, Beatty defied Monmouth Park pandemic rules by entering the winner's circle after the win. The move earned Beatty a suspension from the entire facility – barn area and race track – for the remainder of the meet.
"It was really disappointing," Beatty said of the suspension. "It actually shocked me. The only good thing was that I had to spend more time with my family."
Beatty's daughter Harper, now a little over a year old, battles gastroparesis, which is a condition best described as stomach paralysis. Little Harper still has to be fed via tube.
But the time away from the track forced Beatty to reflect.
"It made me realize that I had to pick my battles and not waste my energy," Beatty said.
In September, Horologist finished a solid third in the Grade 1 LaTroienne Stakes at Churchill Downs – behind Monomoy Girl and Lady Kate, both of whom are entered in the Distaff — and followed that up with a win in the Grade 2 Beldame Stakes at Belmont Park, winning by three lengths in a race that included Dunbar Road, whom Horologist will face Saturday.
Beatty will be at Keeneland for the race, which goes to post at 3:54 p.m. Junior Alvarado will be aboard Horologist.
"It's a gamble, but we have to take a stand somewhere," Beatty said. "I think Horologist has earned this chance. She belongs. I think it's a good experience for all of us. I think this really gets my foot in the door. Hopefully, it will be a great week for her. I want this for her. Eight months ago, she pulled up and didn't want to run. She's regrouped after we brought her back."
Another of Beatty's horses is Harper Go Lucky, named for his daughter. Though he's no Horologist – Harper Go Lucky is one-for-eleven in her career – he does have one unique accomplishment. Harper Go Lucky was the last winner trained by John Mazza before his passing earlier this year.
"Harper Go Lucky has a special place in my heart," Beatty said.
So does Horologist.
LATEST NEWS