by Linda Dougherty
When Pennsylvania-bred Mor Spirit came from just off the pace to win the Gr. 3 Robert B. Lewis Stakes at Santa Anita on February 6, thus stamping himself a top-tier Kentucky Derby contender, there was no one more excited about his success than his breeder, Delaware-based attorney Stuart Grant.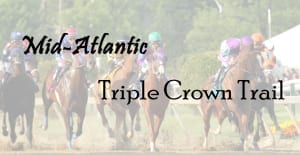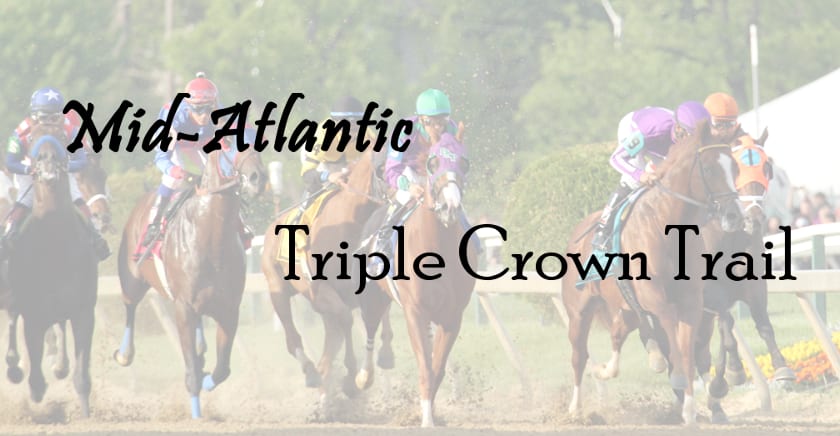 Grant, who breeds under the name of The Elkstone Group, LLC, has produced some talented stakes winners in the past, but Mor Spirit may be something special.
"It would be nice to still own him, but breeding a horse like this is why we're all in the game," said Grant, who has been one of Pennsylvania's top breeders the last four years. Among the horses he's bred and/or owned are graded stakes winner Edge of Reality ($552,160), as well as stakes winners Kiss the Daddy ($359,220), Balk ($140,063) and Officer Alex ($251,880).
Owned by Michael Lund Petersen and trained by Bob Baffert, Mor Spirit has never been worse than second in five lifetime starts.
Second in his debut on September 27 at Santa Anita, the dark bay or brown son of recently-exported Eskendereya broke his maiden a month later at the Arcadia, Calif. track, drawing away by nearly five lengths "under a moderate hand ride," the Equibase chart states.
Baffert, who had just experienced a career high mark with Triple Crown winner American Pharoah, entered Mor Spirit in the Gr. 2 Kentucky Jockey Club Stakes at Churchill Downs on November 28, in which the ridgling finished second as the favorite to Airoforce.
To date, that has been the last time Mor Spirit tasted defeat, as he next scored a nifty victory in the Gr. 1 Los Alamitos Futurity in December, and then kicked off his 3-year-old season with the Robert B. Lewis score. In total, he's earned $378,400.
"He's a big, strong horse," said Baffert. "He holds his weight really well and he's a good-feeling horse. I feel like I have a really top 3-year-old, so now we just have to keep him healthy."
Mor Spirit, out of the Dixie Union mare Im a Dixie Girl, was foaled at Derry Meeting Farm in Cochranville, where Grant kept his broodmares. After weaning, he was sent to Bev Grovert's Windham Hill Farm in Paris, Ky., where he was prepared the next year for the Fasig-Tipton July yearling sale.
"He was always full of himself, and Bev said he looked like he had a lot of potential," recalled Grant. "We entered him at Fasig-Tipton July and he showed well, but he kicked the stall the morning of the sale and was dead lame. It was kind of typical of him. You can't walk a yearling into the ring like that, so we had to wait until Fasig's October sale. We had him pegged at about $150,000-$200,000 in July, but he only brought $85,000."
Five months later, Mor Spirit was entered in the Fasig-Tipton March sale of 2-year-olds in training and was purchased by his current owner, Michael Lund Petersen, in partnership with Bernard Schiappa, for $650,000, a very profitable pinhook, to say the least.
When Derry Meeting was sold a few years ago upon the retirement of owner Bettina Jenney, Grant had to find another farm to domicile his broodmares, and ultimately decided to buy his own.
"I looked for a property in Pennsylvania, but the problem is I live in Greenville, Delaware and I wanted one that would be close to home, which I couldn't find," said Grant. "I ended up buying Cynthia Rickman's former farm in Chesapeake City, Maryland."
Grant keeps his broodmares at his farm, now called C-Dog Farm, and the babies ship to Windham Hill when they are weaned. He also owns the Camden Training Center in South Carolina.
Im a Dixie Girl is currently in foal to Eskendereya and has been booked to American Pharoah, said Grant. She is also the dam of $229,165-earner Sheikinator (by Curlin), who ran fifth in this past weekend's John B. Campbell Stakes at Laurel Park.
While Grant no longer foals his mares in Pennsylvania, he still has a very high opinion of the Pennsylvania breeding program.
"I think the Pennsylvania program is terrific," he said. "I love the Pennsylvania program. But there was some frustration there with the yearly situation with lawmakers. As a breeder, you're making long-term plans, making a commitment. I really like the 10-year deal that breeders have in Maryland."
Grant has also had success owning thoroughbreds in partnership with Michael Dubb and Mike Caruso of Bethlehem Stables. Among their best were Spinaway Stakes (Gr. 1) winner Condo Commando, and Delaware Oaks (Gr. 2) winner Grace Hall, who was third in the Kentucky Oaks (Gr. 1).
The Elkstone Group has also owned horses in partnership with several other entities.
(Featured image by Benoit Photo.)