DELAWARE PARK HANDICAPPERS' NOTEBOOK 2021 VOL.17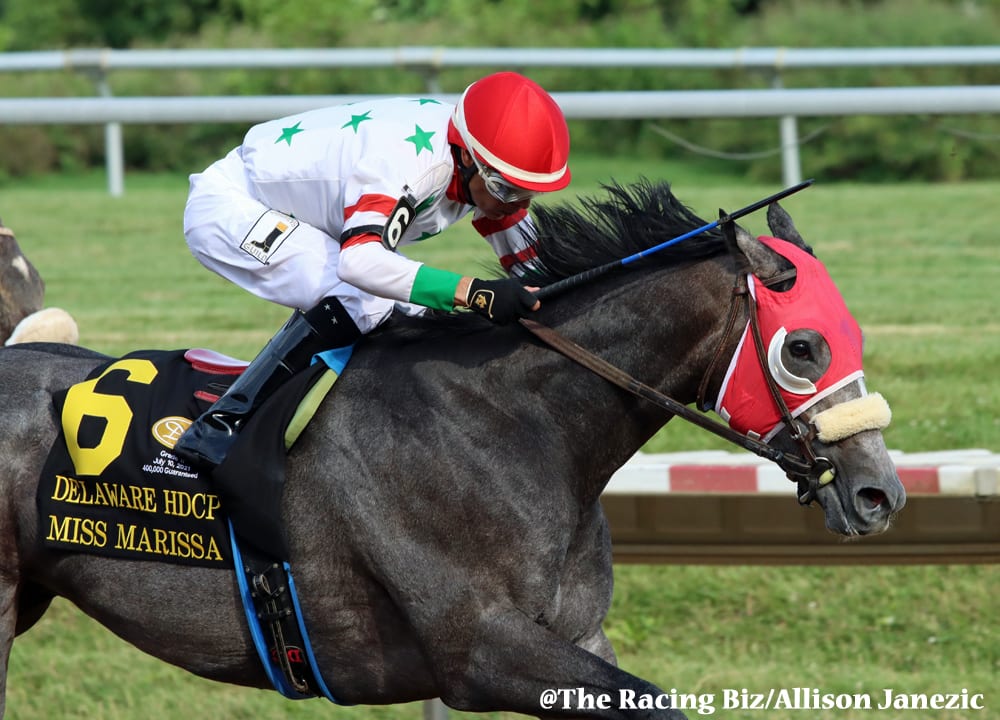 Mike Valiante

September 30, 2021
Correspondent Mike Valiante shares his weekly Delaware Park Handicappers' Notebook, featuring horses to watch, bet-backs, and more.
Each week he'll give you the skinny on how the races are unfolding, which horses overcame the bias (or profited from it), and who had troubled trips. Plus, he'll provide trainer and jockey of the week picks, and much more.
Notable races and trips
SEPTEMBER 22-27
Heavy rain caused a cancellation of the September 23 card, but racing was held on the turf for the other three days. The turf course has played very kindly to early speed for most of the year and this week was no exception.

SEPTEMBER 22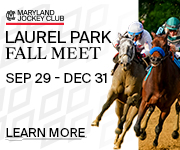 Races 5 and 7: Both turf races were captured by horses who led at every call of the race. Winners Kinda Lucky, who was favored, and Unconquered Spirit, fifth choice in a field of six, benefited from small fields that had little pace. Unless they get that type of setup next out, they are likely to be overbet.
SEPTEMBER 25
Race 8: Delaware Park is one of those surfaces that some horses just seem to like better than others, In the New Castle Stakes on Owners' Day, three such horses, Whereshetoldmetogo, Aspect, and Golden Candy took first, second, and fourth, respectively. These horses are consistent warriors but especially so on the Delaware surface. Whereshetoldmetogo, now five-for-seven over the strip, loves to stalk the pace, Aspect is a dead closer who owns six wins locally. And Golden Candy finished outside the top three for the first time in 11 local tries. The top pair, especially, ran exactly to their form and consistency. With the favorite on top in a six-horse field, the exacta still paid over $16. Keep in mind that value in horse racing is not just limited to longshots that are substantially underbet. You could have made the argument that this should have been the shortest exacta in the field paying about $12. In this case the value was a factor of 25% in the exacta price.
SEPTEMBER 27
Race 3: Pergola took advantage of the speed bias of the turf course and won at odds of 18-1 despite ducking in at the gap. The horses that were first, second, third, fifth, sixth and seventh at the first quarter call finished in the top six positions in that exact order. Only Helen's Spirit, who was fourth after the first quarter, failed to maintain her position.
Jockey and Trainer of the Week
Jockey Jevian Toledo won with four of his ten mounts for the week. Three of those victories came in Owners' Day in stakes races.
Trainer Brittany Russell had three wins on the week, including two stakes where she teamed with Jockey Toledo in lieu of her husband Sheldon Russell, who is out a major foot injury.
Handicappers' Toolbox
In the George Rosenberger Stakes on Saturday, Tightly Twisted went off at odds of 6-5 in a field of 11. La Babia won the race at odds of 16.40-1. On June 28 these horse were separated by a mere two lengths in a race at Delaware. There was no legitimate handicapping reason that their odds should have been so disparate on Saturday. Their lifetime top turf Beyer figures were very similar, and La Babia had proven she could be competitive. As you review PPs, analyze beaten lengths as much or more than final finish positions in previous races and you can uncover overlays like this more often than you might imagine.
LATEST NEWS