Vets: Time off indicated for horses in Navarro, Servis barns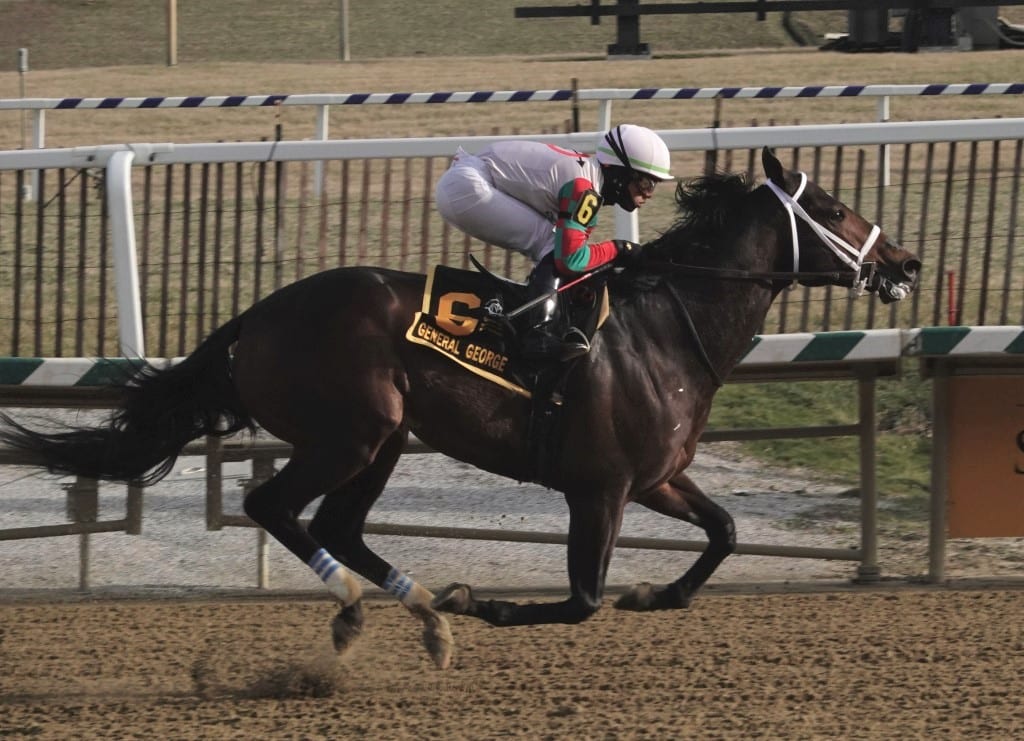 Firenze Fire, who won the G3 General George in February, was trained by Jason Servis. Photo by Laurie Asseo.
A fast-moving situation regarding 27 individuals indicted for allegedly participating in the doping of racehorses has left heads spinning, while the status of the horses themselves remains unresolved.
On Wednesday the New Jersey Racing Commission announced it had suspended the licenses of the seven of the 27 who were licensed in the Garden State. That added to the dozen licenses suspended by the New York State Gaming Commission Tuesday.

Those suspended by one of the two states – who include the high-profile trainers Jason Servis and Jorge Navarro – also are expected to be denied licensure by other states under the principle of reciprocity.
What's perhaps most striking about Monday's indictments is the comprehensiveness of the alleged schemes.
If the allegations are true, Navarro and Servis weren't merely picking their spots with a horse here and a horse there. They were all in.
Navarro, the indictment alleges, "orchestrated a widespread scheme" to obtain and administer performance-enhancing and pain-blocking drugs – and to cover up their use in his operation.
As for Servis, he made particular use of what the indictment says was a performance-enhancing drug called SGF-1000. That, the indictment says, he administered to "virtually all of the racehorses under his control." One of his vets assured him that "there was no test for it in America."
Many of the horse owners have already begun moving their horses from Navarro and Servis to other trainers, and another trainer, Marcos Zulueta, also indicted, saw the four horses he'd entered Monday at Parx Racing scratched.
But a big question remains: how should the racing industry treat those horses? Should they be allowed to enter immediately? After a period of time? Following testing?
On Wednesday the Stronach Group announced that, in addition to scratching any horses currently entered by the indicted horsemen, it would also refuse entries "with respect to horses that have been under their care until stand down protocols are finalized."
How long might it take before the horses can race again without a pharmacological advantage? 
One person, who requested anonymity but has worked as a regulatory veterinarian in multiple states, suggested that a four-month break would be long enough to ensure that they no longer have any residual benefits of the doping program.
But, this person said, they'd prefer a six-month ban to make it "as painful as possible for the owners."
The owners – many of whom have begun moving horses elsewhere – have used words like "shocked" and "unbelievable" to describe their reactions to the allegations. But this person, like many in the public, wasn't buying it, believing that the owners either knew, or should have known, that something untoward was going on.
Navarro and Servis, in particular, have had exceptionally high win percentages in recent years and are known for attaining great success with modest stock.
Dr. Nick Meittinis, owner of the Maryland Veterinary Group and president of the North American Association of Racetrack Veterinairans, said he was taken aback at the comprehensiveness of the behavior alleged. He thought a two-month period would be sufficient for the horses to be clean.
"Most of it would start to wane by 30 days," he said, "and be gone by 60."
His organization, the NAARV, issued a statement applauding "the efforts to catch the true cheaters in the sport."
Yet a third vet, who also requested anonymity but has worked in multiple Mid-Atlantic states over more than three decades, suggested a 30-day ban would be sufficient.
Michael Hopkins, executive director of the Maryland Racing Commission, said that he had not yet had conversations regarding stand-down periods for the horses but expected to soon.
Michael Algeo, the Maryland Racing Commission's chairman, said that the Commission was reviewing the legal tools it has available, both as regards how the Commission treats the horses and how it treats the indicted horsemen.
"It may be the wakeup call that we needed," Algeo said. "We have to do what we think is necessary to clean up the industry."
There had been whispers in the industry for some time about Navarro and Servis, and such whispers persist about others in the game, as well. So Algeo, and other regulators, may get a chance to do just that.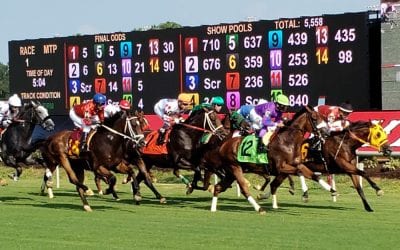 The Virginia Racing Commission this week approved a 2024 Colonial Downs schedule that looks like 2023 – but it's what may come next that's most interesting.