Moonlit Song set for return in Fancy Buckles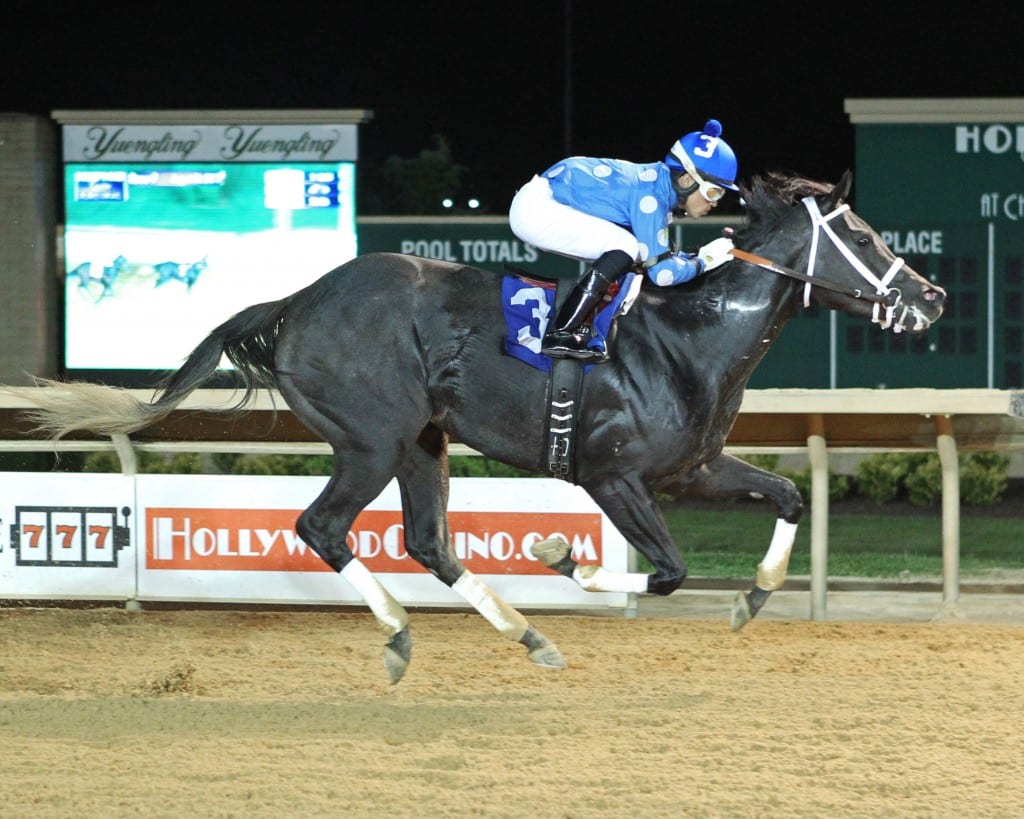 Moonlit Song. Photo by Coady Photography.
by Ted Black
In the hours leading up to the $50,000 Down Town Allen Stakes for West Virginia-bred fillies and mares on the undercard of the Grade II, $1.2 million Charles Town Classic last month, the late defection of Moonlit Song in the two-turn event paved the way for a lopsided score by Maryland invader Anna's Bandit and prompted speculation that the Tim Grams-trained homebred daughter of Fiber Sonde had some serious physical ailment.
But shortly after he scratched Moonlit Song from the Down Town Allen, Grams admitted that his talented filly had been dealing with some heat in one of her back feet and lacked the usual appetite and energy that he had come to expect from her on the morning of her races. Moonlit Song was actually listed as a vet scratch for the Down Town Allen, but Grams quickly dispelled any rumors of her soundness issues and began pointing her for a title defense of this Saturday's $50,000 Fancy Buckles Stakes for state-bred fillies and mares, a race named for a former Grams trainee.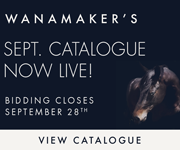 "She's doing great and it's all systems go for the Fancy Buckles," Grams said one day before entries were taken for the Saturday card. "She's been training great and really she couldn't be doing any better. That other stakes [Down Town Allen] was never really on her radar. She won first out this year going 4 1/2-furlongs and the Down Town Allen was 6 1/2, so I would have had to turn her back to 4 1/2 for the Fancy Buckles. Once they go two turns, I don't like to turn them back. The Fancy Buckles will be her last start going 4 1/2 this year, I would imagine."
Last year Moonlit Song won eight of 11 starts and earned over $234,000 and the Fancy Buckles was part of a five-race win streak and her second stakes tally. It was doubly meaningful for Grams, who had been the breeder and trainer of Fancy Buckles during a career in which she won nine of 17 starts and earned nearly $280,000. Along the way she won four stakes, but she finished second once and third once in two starts in the Cavada, failing as the favorite at age three in 2003 in the edition won by Original Gold and one year later as the 1-2 choice when Sweet Annuity scored.
"Up until last summer, I never thought that I would have another filly as good as Fancy Buckles," Grams said. "Really, the only blemish on her record was in the Cavada. She got beat in there both times as the favorite, but she lost to some good local fillies. She definitely had more talent than any horse that I trained up to that point in my career. I always thought she was best in the Cavada, but it just wasn't meant to be. Last year when I won it with Moonlit Song that was really memorable. That's when I realized that maybe Moonlit Song would overtake her."
In many respects, Moonlit Song did overtake Fancy Buckles in terms of accomplishments last spring, summer and fall. She won the Sadie Hawkins, as did Fancy Buckles, then easily prevailed as the favorite in the Cavada, ending Grams's snake-bitten luck in the feature for state-bred fillies and mares and simultaneously elevating her to the top spot among his trainees. Moonlit Song has yet to surpass Fancy Buckles in terms of earnings, but she already boasts more wins, more stakes tallies and a victory this weekend in the Fancy Buckles stakes would push her bankroll past that of the stakes namesake.
"I've had a number of races that I would really like to see Moonlit Song this year and the first one of them is the Fancy Buckles," Grams said. "I really wasn't pushing her to be ready for the Down Town Allen. It would have been nice if she came into that race in good order, but I didn't like the way she was acting that morning. She didn't eat, she didn't have her usual energy and she did have a little heat in her [back] foot. I think I did the right thing by scratching. I never really had that race on the radar for her, so skipping it was not a big deal for me."
When the entries were taken for Saturday's card, Moonlit Song drew post nine, just inside of Noblame, a speedy state-bred filly with two local stakes to her credit for trainer Joe Sharp, while outside of Ollie Figgins III trainees Nellysford and Unaquoi, both of which have performed well locally over the past year. Grams's charge is the 6-5 morning line favorite.
"I can't really worry about the post," Grams said. "This is going to be her last start at 4 1/2-furlongs this year. There's a chance they might write a couple of allowance races up here for state-breds this spring and summer and then she'll have the Sadie Hawkins and the Cavada again and they're both seven furlongs. Everything she runs after this Saturday will be going two turns and she'll tell me whether or not she's ready for all of them."