From a Maryland Jockey Club release
Eighttofasttocatch was the first horse trainer Tim Keefe bought for longtime owners Arnold and Sylvia Heft. On Saturday afternoon, the 8-year-old will make his final career start in the $125,000 Jennings Handicap at Laurel Park, a race he has won three consecutive years.
"It is bittersweet, not only that it is his last race but it is the last connection I have to Arnold and the Heft stable," Keefe said. "That is probably the most significant thing. That will make it a little more emotional. I always gave Arnold most of the credit for this horse staying sound because he didn't put pressure on me to run. He let the horse dictate when he was ready to run. He was also a great guy to talk to. He was a wealth of knowledge, especially sports. He was like another father/grandfather figure to me. There has been a big void since he passed away in March."

With his third Maryland Million Classic victory on October 18, Eighttofasttocatch joined Hall of Famer Safely Kept (Distaff-1989-90-91), Countus In (Ladies-1989-90-91), Mz. Zill Bear (Ladies-1993-94-95), Docent (Sweepstakes-2001 & Classic-2002-03) and Ben's Cat (Turf Sprint-2010-11-12) as the only runners to win three times on Maryland Million day.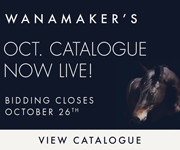 "One of the most special memories was winning the Maryland Million Classic for the first time back in 2011," Keefe said. "When Arnie was interviewed after the race he said he had been chasing the championship his entire life and he finally got one. That was really significant."
Eighttofasttocatch has won 10 of his 11 career stakes at Laurel Park, all since 2011. The son of Not For Love needs to earn $2,030 in the Jennings to become the 24th Maryland-bred to reach millionaire status.
"That would be very special. I got a bunch of texts after the Maryland Million but I think it was Arnold's way of making sure the estate lawyer let me run him one more time for the chance at the milestone. It is no secret he wanted the horse to make a million," added Keefe. "He was just late developing. The biggest thing was maturity. I tried blinkers and changing his running style but I let him do his thing. He enjoys coming back to the stall after training and spending the day with Gigi. The goat really settles him and keeps him relaxed."
Forest Boyce, who recently relocated to Fair Grounds for the winter, will be aboard Eighttofasttocatch for the ninth straight race. The two have teamed up for five stakes scores, including the 2013 Jennings when the horse nicknamed Catcher matched the great Little Bold John (1987-88-89) for victories in a race that dates back to 1923.
"When Forest came to tell me the news she was going to New Orleans for the winter, she prefaced it by saying she already bought a ticket for December 6," added Keefe. "When I was galloping for Jack Mobley, I remember horses like Little Bold John and always thought it would always be cool to have a horse like that where people would talk about them years later. Everybody remembers Little Bold John and maybe in 10 years people will remember Catcher."
After the Maryland Jockey Club honors Eighttofasttocatch with a winners' circle special retirement ceremony next Saturday, Keefe will take his star to his Montgomery County farm for a second career as an eventer.
"I will turn him out for a month or two and let him chill out," added Keefe. "Any break he has ever had he has always come to our place. He is familiar with it and mellows out pretty quickly. When the weather starts to break my wife Rumsey and daughter Ryan will start working with him in the round pen and teaching him the basics for his next career."
The Jennings, a one-mile test for Maryland-bred and/or Maryland-sired runners, is one of four stakes races on the nine-race card. The 2014 field features nine runners.
Saturday afternoon also includes the annual Giving Tree promotion with more than $10,000 in gifts, including flat screen televisions and iPads. Everyone in attendance will receive a complimentary 2015 Maryland racing calendar.