Point: Breeders' Cup should move around
Since 2007, in other words, the Breeders' Cup has only taken place in Kentucky and Southern California.
There are, of course, plenty of good (and perhaps some less good) reasons for that, and my friend Mike Valiante argues that landing the Breeders' Cup in a single place – Southern California – would be better yet.
But the fourth, the Breeders' Cup, could.
In its first couple of decades, the Breeders' Cup went to Monmouth Park and Lone Star Park, Woodbine and Gulfstream and Arlington, as well as the traditional power centers of the sport. That, of course, gave those tracks a moment in the sun.
The event was on, it seemed, a mission to bring the best of our sport to as many people as it could. And then, it wasn't on that mission any longer, and that's too bad.
Outside of the Triple Crown, horse racing doesn't move the meter as a sport on the national level. Ask the average sports fan who won the Kentucky Derby this year, and you'll have a fighting shot at a correct answer. Ask him or her who won any other race and you'll get a blank stare. Huh?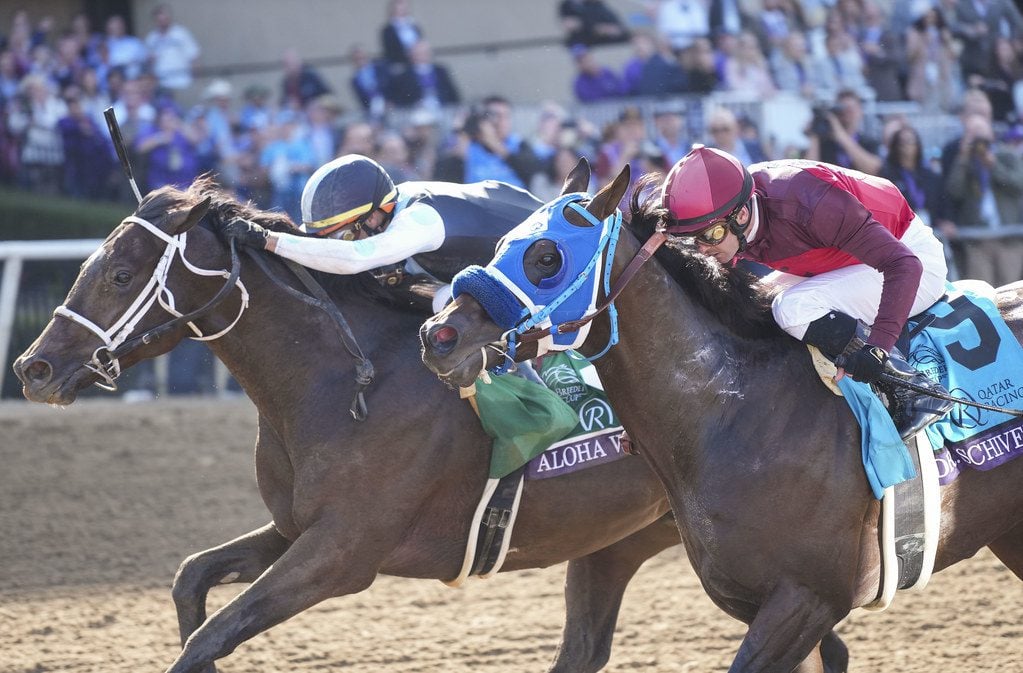 But it can move a local meter, and at certain times and in certain places, it does so. Part of what makes Saratoga special is that it's one of the few places where racing really matters outside of the racing bubble. And when the Breeders' Cup was at Monmouth Park, people I know in New Jersey who have no idea what the Haskell even is were aware that an important horse racing event was coming to town.
That kind of buzz helps build awareness of the sport and can help create new fans and bettors.
Thoroughbred racing is already in a, let's say, geographically challenging moment. There is, for example, no racing in New England – home to more than 15 million people. Many large metropolitan areas either don't have racing or have lower tier tracks that don't generate much interest.
Holding the Breeders' Cup in a variety of geographic locations won't change that, of course. But it could help strengthen some existing markets and mint some new fans in those places.
This isn't racing's biggest concern by any means. And the Breeders' Cup board is going to do what it perceives to be best for Breeders' Cup, as it must.
But just about every other sport moves its championship events around to venues throughout the country or the world. It would be plus for racing if it joined – or rejoined – them in doing the same.
LATEST NEWS