FASIG-TIPTON MIXED SALE SLIDES AFTER BIG 2019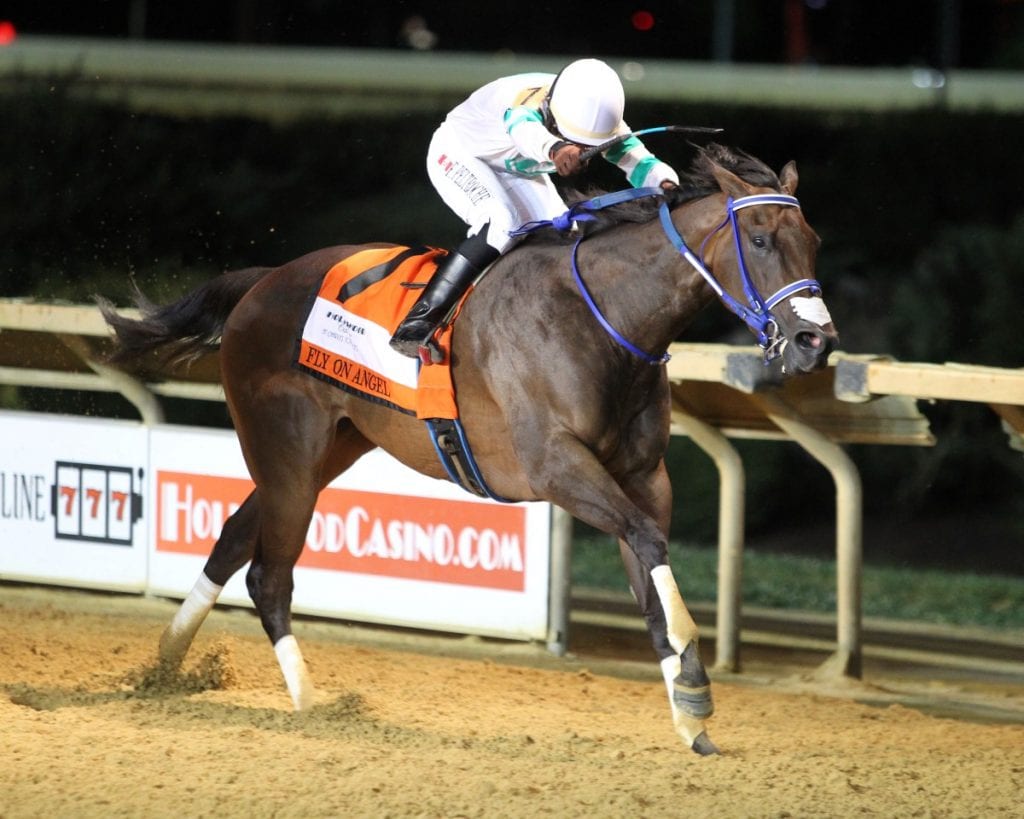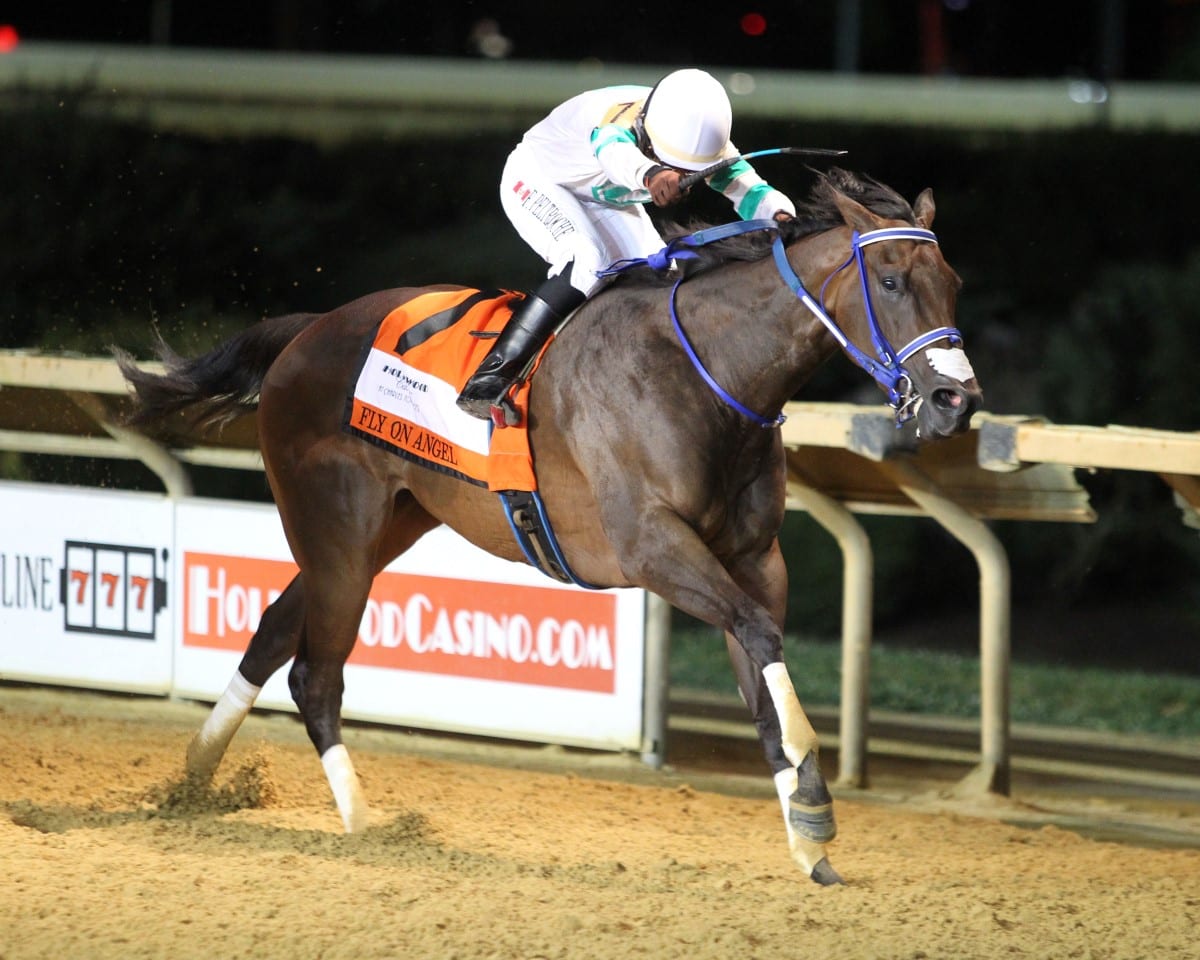 Frank Vespe

December 8, 2020
What's the difference between a dispersal and a reduction?
About $2.5 million, if the results of Tuesday's Fasig-Tipton Midlantic December mixed sale in Timonium are accurate.
Last year, owner-breeder Joe Besecker held what was billed as a "dispersal" of his stock at this event, selling off 95 horses and generating over $3 million in sales. This year, the Besecker-related sales were billed as a "reduction" in his stock; he ended up selling 17 of the 27 he sent through the ring, and they generated just shy of a half-million dollars in sales.
That change as much as anything accounted for the declines today's sales experienced versus last year. In all, gross sales dropped by about 46.5 percent, from $4.38 million a year ago to $2.34 million today.
The gross does compare favorably with the $1.9 million in sales recorded at this event in 2018 and marked the fourth straight year in which the gross at the mixed sale topped the $1.9 million mark after it had failed to reach $1 million in three prior events.
Overall, 182 horses changed hands at today's event, with the average sale coming in at $12,888. The average was off by 26.8% from last year's $17,605.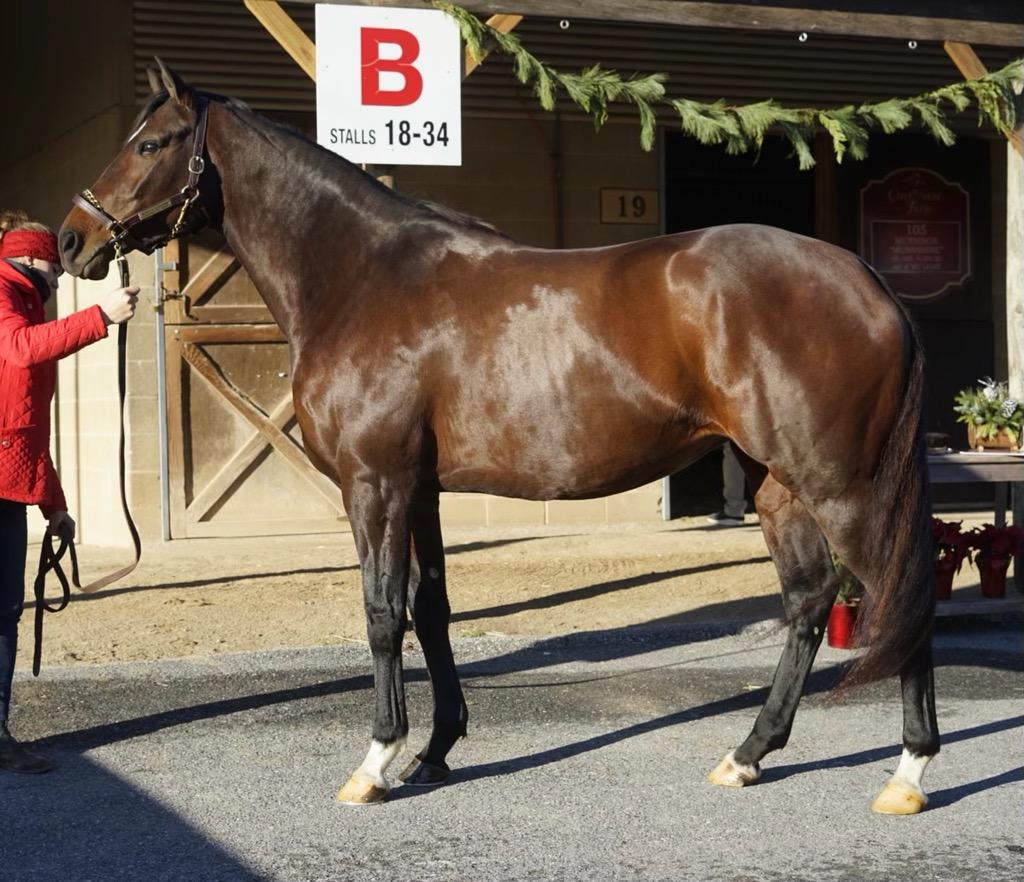 The buyback rate also increased. A bit more than 23 percent of horses through the ring did not find a buyer – 55 in total and an increase from 18.9% a year ago.
Horses of racing age and racing/broodmare prospects were the big-ticket items this year, as they were a year ago. The 25 horses of racing age to sell averaged $19,548, while the racing and broodmare prospects brought an average of $22,305.
On the flip side, many broodmares struggled to find homes. Fifteen of 65 to go through the ring left with their original owners, and the 50 that did sell commanded an average price of just $5,090.
The sale topper was a racing/broodmare prospect. That was the three-year-old Fly On Angel, a Palace Malice filly who won the Grade 3 Charles Town Oaks earlier this year and has earned over $225,000. Consigned by Northview Stallion Station (David Wade) for Besecker, she brought a winning bid of $195,000 from Cypress Creek LLC.
Blue Gator, a stakes-winning two-year-old Liam's Map colt, failed to attain his reserve price after receiving a high bid of $200,000.
Four of the top six horses to sell were New York-breds. That roster was topped by Hip 182, a weanling colt by Laoban, the young sire whose hot start in New York has earned him a move to Kentucky for the coming breeding season. Consigned by Vinery Sales as agent, the colt generated a top bid of $150,000 from Machmer Hall.
The top horse bred in the Mid-Atlantic was Hip 115, a Virginia-bred weanling. The Always Dreaming colt, consigned by Daybreak Stables Inc., brought a winning bid of $55,000 from Calumet Farm.
Other regional horses:
Hip 177, a Mor Spirit weanling bred in Maryland, brought a winning bid of $37,000 from DR Investments. He was consigned by Bill Reightler as agent for Country Life Farm.
Hip 271, a two-year-old Pennsylvania-bred Tonalist filly, brought a top bid of $35,000 from A. Ferris Allen, III as agent. She was consigned by Vinery Sales as agent. The filly's second dam is Kosmo's Buddy, dam of Breeders' Cup Dirt Mile winner Knicks Go.
Jeff Runco, as agent for David Raim, paid $30,000 to obtain Hip 148, a weanling filly by Grade 1 winner Gormley. The West Virginia-bred was consigned by Harry L. Landry Bloodstock LLC as agent.
Just a pair of New Jersey-breds went through the ring, with the topper being Hip 49. A mare by Stay Thirsty named Words of a Feather, she was sold in foal to multiple Grade 1 winner Mshawish. Consigned by GreenMount Farm as agent, she brought a high bid of $7,500 from Mark Erlandson.
LATEST NEWS