Columbia resident Conley takes Champions 'capping tournament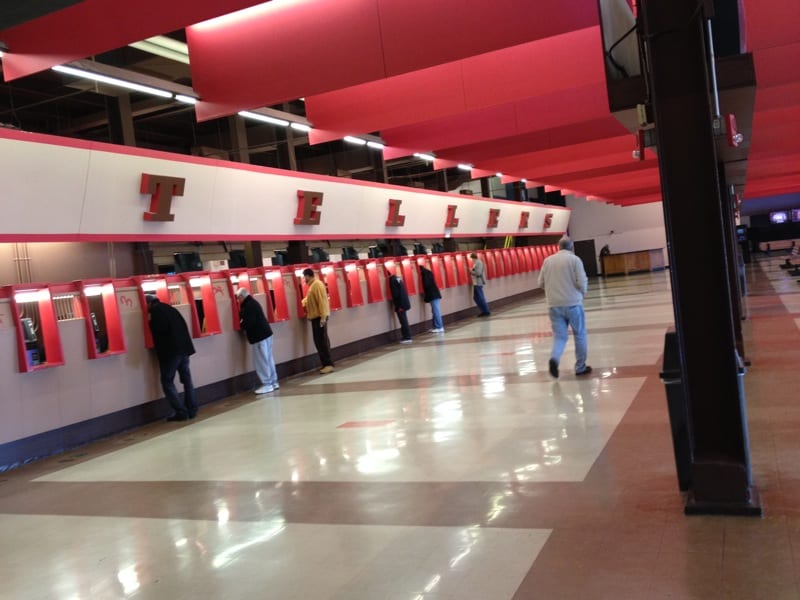 From a Maryland Jockey Club release
Brian Conley of Columbia, Md. finished with a balance of $2,192 to edge Coleen Curley and capture the spring session of the Maryland Jockey Club's Champions Handicapping Tournament held Saturday, March 3 at Laurel Park.
The tournament was open to players for a fee of $300, which covered a $100 entry fee and $200 bankroll. In addition to prize money, the top four finishers qualified for automatic berths to the NTRA/DRF National Handicapping Championship (NHC), Breeders' Cup Betting Challenge (BCBC) or The BIG ONE.
A total of 226 entries were accepted for the tournament, held for the second year in Laurel's refurbished second-floor sports bar.
After wagering on races from Laurel, Gulfstream Park, Santa Anita, Aqueduct and Tampa Bay Downs, with no mandatory races and a minimum $20 wager, Conley finished $3.20 ahead of Curley's $2,188.80 and earned $3,780 in prize money.
Given his choice of four tournament berths, Conley selected the BCBC to be held Nov. 2 and 3 at Churchill Downs. Curley, of Raleigh, N.C., took home $2,520 in prize money and chose a berth in the NHC set for February 2019 in Las Vegas.
Third place went to Carol Johnson of Oakton, Va., who finished with a balance of $2,184 and earned $1,260, and will compete in The BIG ONE Sept. 22 and 23 at Laurel. Shawn Turner of Falling Waters, W.Va. was fourth with a balance of $1,442 and earned $756, and is also headed to the NHC.
Rounding out the top 10 finishers were Brian Costello with a tournament balance of $1,295, Robin D. Buser ($1,075.20), John Zielinski ($1,006), Jake Jacobs ($870), Irvin Davis ($861) and Ian Whipkey ($812). Each player earned $756 in prize money.
The fall session of the MJC Champions Tournament is scheduled for August 18 at Laurel.