The rate of equine racing fatalities at mid-Atlantic tracks rose to its highest level in the last five years, according to statistics released by The Jockey Club.  Overall, however, the mid-Atlantic numbers were substantially similar to those found in the nation as a whole.
Nationally, the prevalence of fatal injury in 2013 was 1.90 per 1,000 starts.  For the five year period ending December 31, 2013, the rate was 1.91 per 1,000 starts.  The statistics include only injuries that resulted in fatalities within 72 hours from the date of the race.
For the four mid-Atlantic tracks which participate in the database and have made statistical summaries available — Laurel Park and Pimlico in Maryland, Delaware Park, and Presque Isle Downs in Erie, PA — the fatal injury prevalence in 2013 was 1.93 per 1,000 starts.  That was up from 1.79 per 1,000 starts in 2012; the lowest prevalence for mid-Atlantic tracks during the five-year period came in 2011, when 34 horses out of 23,405 starters suffered fatal injuries, a rate of 1.45 per 1,000.
Driving the increase was a rough year at Laurel, which saw 3.18 fatalities per 1,000 starters in 2013, a jump from 2.01 in 2012.  That rise was attributable in large measure to the difficult 2013 winter meet at the track, when a high-profile spate of breakdowns prompted the state Racing Commission to take several steps.  Those steps include prodding state veterinarians to be more thorough in their pre-race examinations — and more willing to scratch horses — and revising claiming rules.
At the other end of the spectrum was Presque Isle Downs.  That track — which has a synthetic surface, rather than a conventional dirt main track — saw just 5 fatal breakdowns from 6,102 starters.  That was the fourth year in a row in which the track's fatal injury rate was less than 1.0 per 1,000.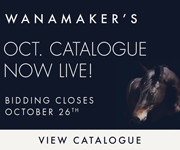 Delaware Park saw its rate of fatal injury dip from 2.76 in 2012 — the region's highest — to just 1.31 in 2013.  After a 2011 in which 2.98 horses per 1,000 starters suffered fatal injuries there, it was the second straight year of declines.
The region's dirt tracks overall had a relatively high incidence of fatal  injuries versus national numbers.  The three conventional dirt tracks collectively reported 2.78 breakdowns per 1,000 starters, versus a national rate of 2.11.
On the other hand, the region's grass courses were safer than average.  The three grass tracks — Presque Isle does not have a turf course — saw just four breakdowns from 3,639 starts, a rate of 1.1 per 1,000.
For the five-year period, tracks in the region saw 1.75 fatal breakdowns per 1,000 starts, significantly below the national average.
Several tracks in the region did not make summary statistics available.  These are Atlantic City, Charles Town, Colonial Downs, the Meadowlands, Monmouth Park, Parx Racing, Penn National, and Timonium.