From a Maryland Jockey Club release
The Victor Carrasco train continues to roll as the apprentice rode two winners Friday at Laurel Park, including number 200 for the year. The 21-year-old now has 201 victories in 2013.
Carrasco, who has won 37 races from 156 mounts (23.7%) at the central Maryland track in the last six weeks, visited the winners' circle with Golden Rings ($3-race 4) and Street Surprise ($6.20-race 5). 
It was the 11th time in the last 15 racing days that Carrasco has produced a multiple win afternoon at Laurel. He leads the current fall standings with 57 victories.
"I feel great. When I came to the U.S. from Puerto Rico, I was hoping to win 100 races so to get to 200 is exciting," Carrasco said.  "I appreciate all the trainers for trusting me and giving me a chance. I am riding some good horses and am taking advantage of it."

Carrasco, who finished second in the Pimlico spring and Delaware Park standings, tops all North American apprentice riders in both victories and earnings ($3,991,115). He ranks 13th overall in wins and 50th in earnings.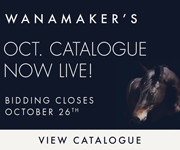 He is one of five apprentice riders vying for the three Eclipse Award finalist spots. The others are Edgard Zayas (183 wins & $3.5 million as an apprentice), Emmanuel Esquivel (138 wins & $3.2 million), Trevor McCarthy (128 wins & $3.4 million) and Manny Franco (120 wins & $3.8 million).
Maryland-based apprentice riders have captured nine of the 42 Eclipse Awards for Outstanding Apprentice with Chris McCarron (1974), Ronnie Franklin (1978), Alberto Delgado (1982), Allen Stacy (1986), Kent Desormeaux (1987), Mike Luzzi (1989), Mark Johnston (1990), Jeremy Rose (2001) and Ryan Fogelsonger (2002) all being honored. The last dominating apprentice in the state was Rosie Napravnik, who won 279 races during her bug year (2005-2006).
Carrasco leads McCarthy by 17 victories during the Laurel fall meet with fellow bug riders Jevian Toledo (23 wins) and Chelsey Keiser (22) also ranking in the top six of the standings.
"There are probably more quality bug riders riding here this fall than I have ever seen," said trainer Ferris Allen, who saddled Carrasco's 200th winner. "So for him to pop out to the top from this group really says something. He is way ahead of the curve in where he should be in terms of patience and where to be in a race. You expect to see that from Jeremy Rose but not from a kid with 200 career wins. He adjusts to the circumstances very well and tries to the very end in every race."
Carrasco has won races for 28 different conditioners during the current stand.
 (Featured image, of Victor Carrasco on his 200th winner, by Jim McCue, Maryland Jockey Club.)