Mid-Atlantic Three Stars: March 30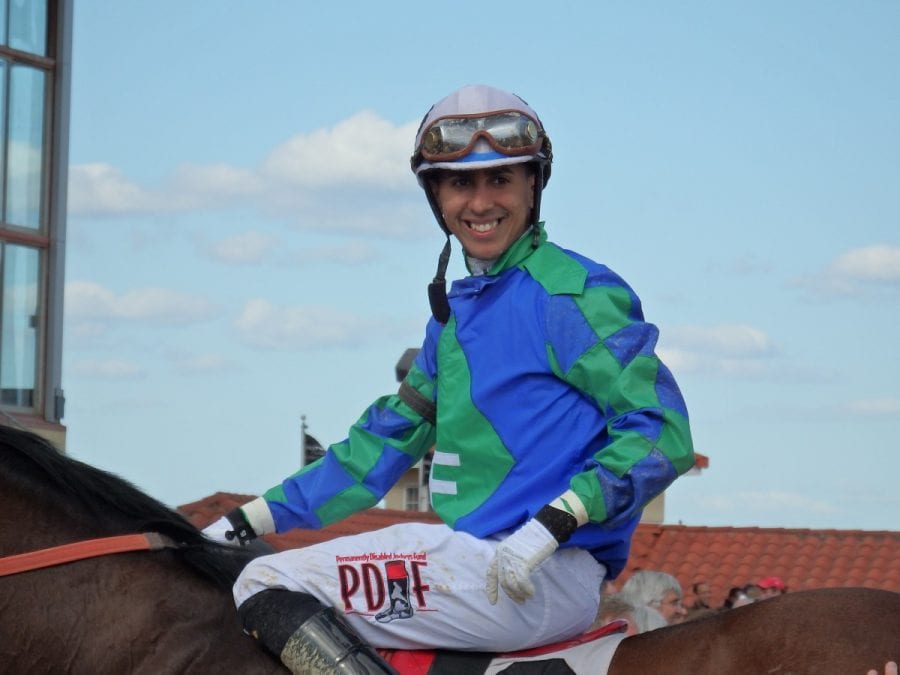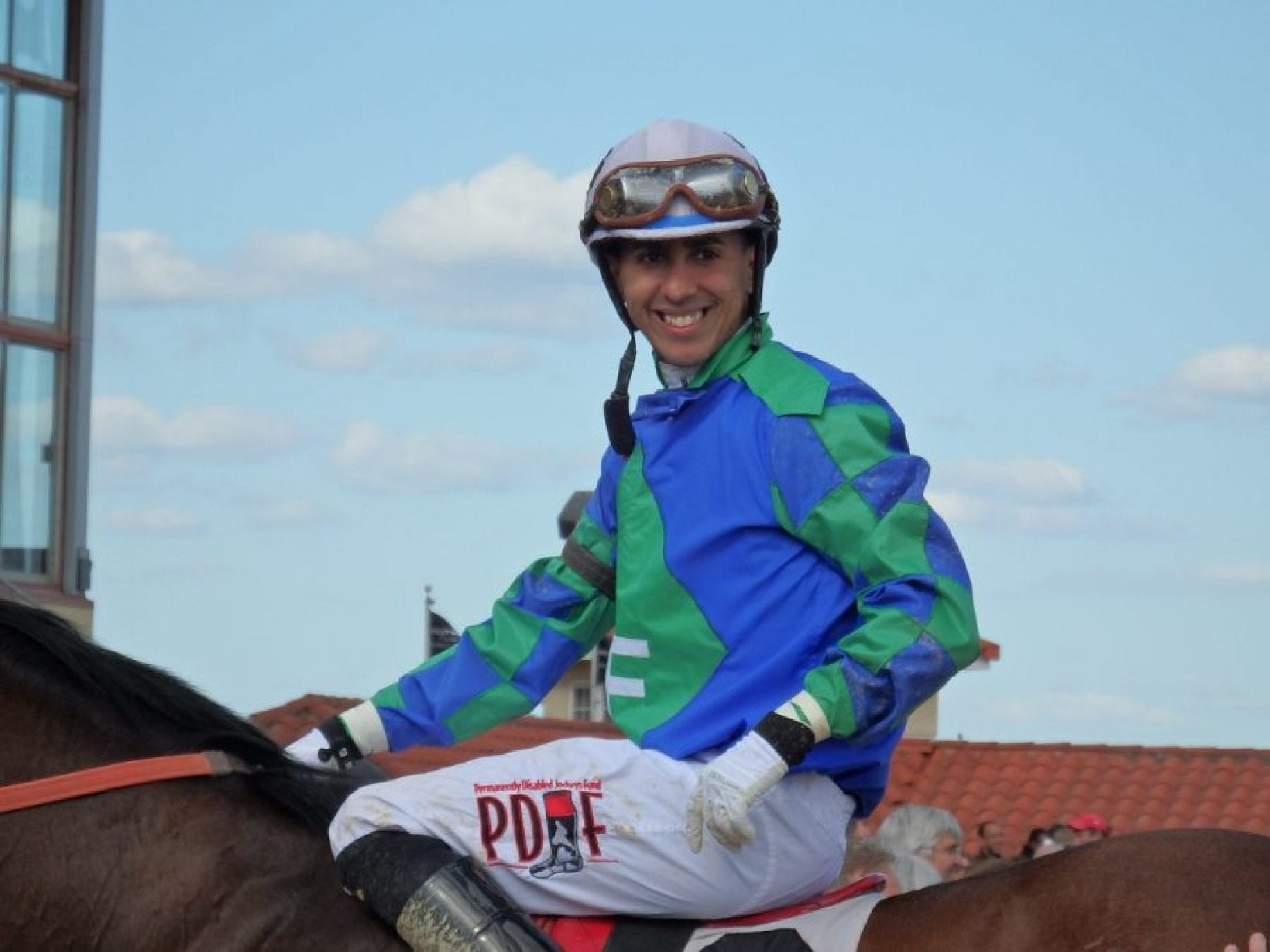 Arnaldo Bocachica had a big week at Charles Town. Photo: The Racing Biz.
Plenty of racing action took place throughout the Mid-Atlantic this past week.
Here's a look at the "three stars" of each track:
LAUREL PARK
Racing at Laurel Park was canceled this past week, due to the ongoing EHV-1 situation.
CHARLES TOWN RACES
FIRST STAR: TAKE ME HOME.

This Anthony Farrior-trained mare has gotten off to a torrid start to the season. On Wednesday, she won her fourth race in a row, taking a starter optional claiming race by 4 1/2 lengths as the 1-5 favorite. After encountering some light early pressure, she drew off as they rounded the final turn in the seven-furlong contest. She cruised under the wire in 1:26.90. All four of her wins this year have come at Charles Town. She's owned by Bush Racing Stable and ridden by Arnaldo Bocachica.

SECOND STAR: ARNALDO BOCACHICA.

Charles Town's leading jockey won seven races in a two-day span last week. He had a riding grand slam on Thursday, winning race 1 on Bull Meechum, for trainer Anthony Farrior, race 6 aboard Out of Cents, the 7th race on Muad'dib, both for trainer Jeff Runco, and the 8th race with Lela Hanagan trainee Cheese Louise. On Friday night, he won the last three races on the card. He won two for more for Runco, taking race 6 on Rockin Anna Rollin and race 7 aboard Prota. He capped off the evening with a win on Shesauptowngirl, trained by Farrior. Bocachica's 73 wins are more than double that of runner-up Fredy Peltroche

.
THIRD STAR: PRIMAL DESTINY.

Primal Destiny won his fifth in a row on Friday night, as he prevailed by 2 1/4 lengths in a 4 1/2 furlong allowance optional claiming race. Despite his impressive winning streak, he was not the favorite. Dionysus' Chalice was the public's choice in the field of five, but he flattened out and finished last. Meanwhile, Primal Destiny went to the front early, and opened up for a strong victory. He's owned by Diamond Oak Stable, trained by Kevin Patterson, and ridden by Darius Thorpe.
PARX RACING
FIRST STAR: MYCHEL SANCHEZ. Sanchez had a five-win week last week, including a natural hat trick on Tuesday. He swept the last three races that day, starting with Kid Macho, for trainer Kathleen Demasi, in race 8. He then won race 9 aboard Marvalous Mike, trained by Marya Montoya, and the 10th race on Barringer Spring, for trainer Juan Guerrero. Sanchez currently ranks third in the jockey standings, with 26 wins.
SECOND STAR: INDIAN LAKE. This 3-year-old gelding was impressive in victory last Monday, winning a first-level allowance optional claiming race at one mile by four lengths. He led every step of the way, taking control early on and never letting anyone near him. He covered the distance in 1:37.66, for his second win of the year. Ruben Silvera had the winning mount, for owners Gap View Stable and Jagger Inc and trainer Jamie Ness.
THIRD STAR: AMERICAN FLEET. Ness also trained the winner of Wednesday's feature, as American Fleet cruised to an impressive 12-length win in a starter optional claiming race. He pressed pace-setting American Chestnut in the early stages, and moved towards the leader approaching the final turn. In the stretch, he gained control and drew off to the win. He now has a 2-for-3 record lifetime. Morris Kernan Jr, Yo Berbs, and Jagger Inc are the winning owners, Frankie Pennington had the winning mount.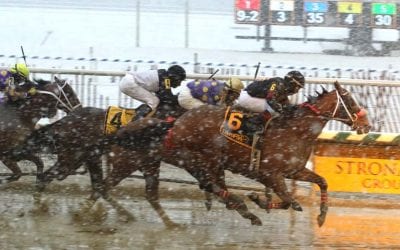 C Z Rocket, a multiple graded stakes winner who was second in the Breeders' Cup Sprint, tops 36 nominations to the G3 General George at Laurel.