PARX PICKS AND ANALYSIS: MARCH 16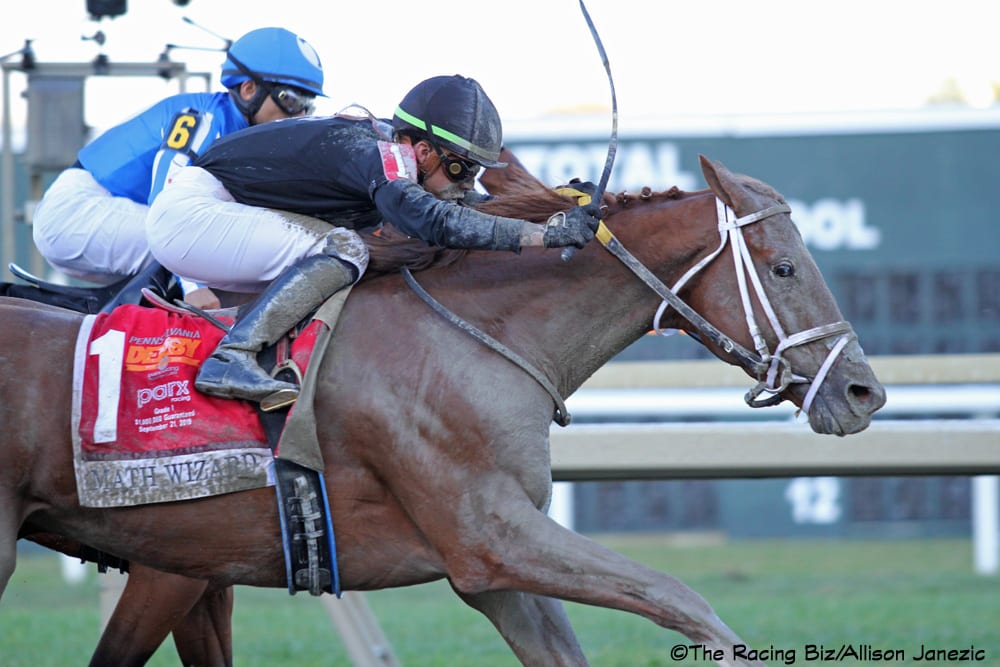 Note: Joe likes multi-race wagers, so horses in these may be considered for doubles and Pick 3s, in particular.
RACE 1
#1 King's Gold (6-1): Got caught in a speed duel last time against a much better horse. Going back to Castillio who won on him before.
#4 Earthquake (8-5): Bad break in last. Has the speed figures to win here if he runs his best.

PICK 3 WAGER (the following wagers are meant to cover a range of possibilities while putting more money behind those considered most likely):
$3 P3: 1/6/4
$2 P3: 4/6/4, 1/7/4, 1/6/2, 4/7/4, 4/6/2, 1/7/2
Total: $15
RACE 2
#6 Morissette (6-1): Just missed last time and facing a very weak field here.
#7 Knock out Kid (5-1): Dull lately at 7500NY1 but dropping to 5000CLM and won at this level in November..
RACE 3
#4 Fried Rice King (7-2): Stretching out after winning a sprint. Speed figures make him competitive at this next condition.
#6 Tomasco (8-1): 3 wins in 13 tries, Won at this level in December.
RACE 4
#6 Don't Recall (6-5): Has been knocking on the door and weak field here makes him the strong favorite.
#3 Inspired Options (7-2): Was competitive at this level recently and coming back after being claimed 2 weeks ago is a good sign.
RACE 5
#2 Hold My Call (7-2): Been facing tougher NY-breds in his 4-year-old season. Now he returns to a level where he should dominate
#7 Southern Bridge (5-2): Good speed figures and he should improve in second start with Ness.
RACE 6
#5 Always a Queen (3-1): Dropping to lowest level of career. Works look decent and will be running late.
#1A Sugar Streak (5-1): Capable of winning if she runs back to his best speed figures. Bad start last time out.
RACE 7
#1A Mucho Macho Eddie (8-5): Lone speed will be hard to catch if he gets loose.
#4 Grit 'n' Grind (3-1): Consistently better speed figures than the rest of the field and should get a piece of the action in this one
RACE 8
#8 Street Tail (8-1): Came to life after moving from turf to dirt.  Got caught in a speed duel two back but otherwise has been running well.
#3 Manolete (3-1): Very consistent at this level and speed figures make him a top contender.
RACE 9
#5 Midnightcharly (8-1): Closed on many others in this field last out after getting a poor start. If Nunez can rush him out of the gate he has a shot at a price.
#4 Arch Cat (8-5): Always game and seldom runs a bad race.
#1 Press My Bets (4-1): Winner of two in a row has the figures to be competitive here
RACE 10
#1 Mr Classical (6-1): Has been showing speed his last three. Should be competitive in this field.
#8 Bob's My Uncle (8-1): Although he finished second last time it was a game effort. 9-year-old still has some gas in the tank.
LATEST NEWS