PARX PICKS AND ANALYSIS: MARCH 10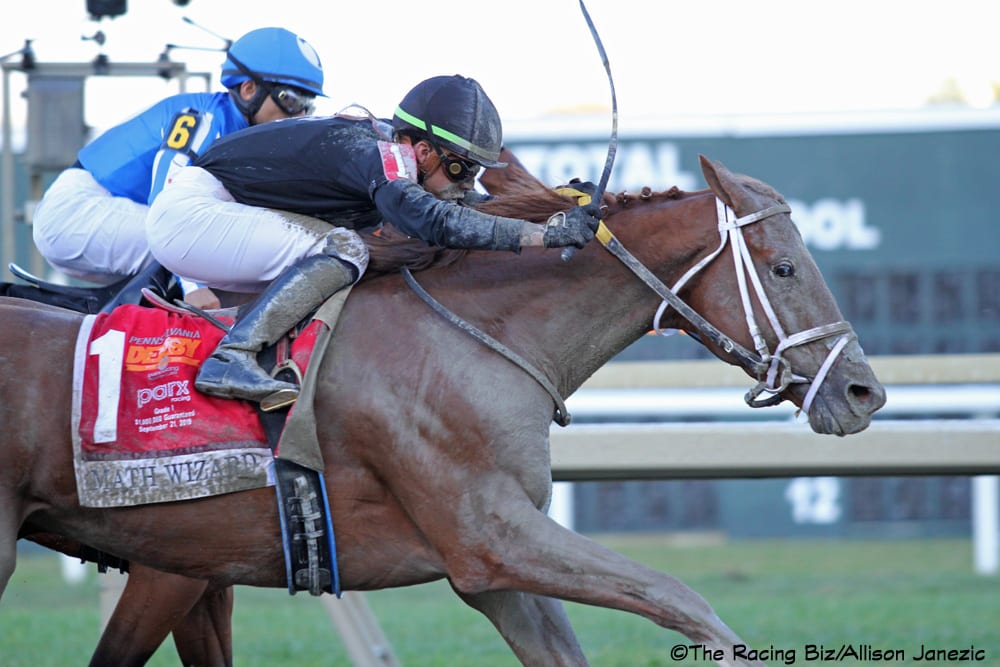 Note: Joe likes multi-race wagers, so horses in these may be considered for doubles and Pick 3s, in particular.
RACE 1
#1 Spaceman (4-1): Moving down in company. Best recent speed figures.
#5 Bronxville (7-2): New York Shipper tries Parx for the first time. Facing softer group than he did at Aqueduct.
RACE 2
#7 Angelsfour Michele (6-1): Aristone firster does not have to beat much to win this. Nice workout pattern.
#3 Clever Start (3-1): Should improve on second start after a decent outing against MC30K state breds in December.
RACE 3
#1 Jw's Third Mischie (5-1): Early speed type who may like the shorter distance.
#7 El Fenomeno (9-2): Won with early speed at Clm 25,000 at Pen. Dropping back to a more realistic level after trying OC25K.
#5 Mission Oberon (12-1): Dropping to lowest level of his career after facing tougher.

LONGSHOT: Playable at >10-1
RACE 4
#1 Legal Gump (6-1): Second try at CLM 7500N3L where he was close two races ago. 2 for 47 lifetime, but this looks like a soft spot for him.
#7 Mamaigotthis (3-1) : Best recent speed figures of this group. Made a run late last time at this level.
RACE 5
#4 Princess Areni (5-2): Very consistent mare has best speed figures and should handle these.
#2 Atlantic Avenue (6-1): Won at this level in December. Freshened for 2 months and probably needed the break.
RACE 6
#7 Federal Case (5-1): Back quickly after impressive win. May be able to step up to next level and win again.
#3 Sensational Zip (9-2): Can win at this level if he repeats his December 22 effort.
RACE 7
#7 Tactical Pursuit (Ire) (8-5): Dropping to lowest level of his career. Should dominate this group.
#5 Guns of Steel (12-1): Moving down to a level where he was competitive last time.
RACE 8
#3 Geebert (8-5): Best speed figures and competitive against better.
#2 Incite (2-1): Very competitive last time under these conditions.
#7 Wise Jude (9-2): Fits well here and moving back to restricted from open company.
RACE 9
#6 Monteleone (4-1): Best recent top speed figures and will be running late.
#7 Seat of Honor (12-1): Very consistent and can win here if he equals his last.

LONGSHOT: Playable at >10-1
RACE 10
#6 Ain't None Lucky (9-5): Almost scored at clm16000N2L last time. Moving back down to 7500.
#1 Helene Jacqueline (5-2): Was competitive at this level on first try.
#3 Luscious Lola (6-1): Just missed at this level on first try. Moving back down on second after the claim to try again.
#4 Running Girl (5-1): Early speed gives this filly a chance if she gets loose on the lead.
LATEST NEWS