PARX PICKS AND ANALYSIS: MARCH 1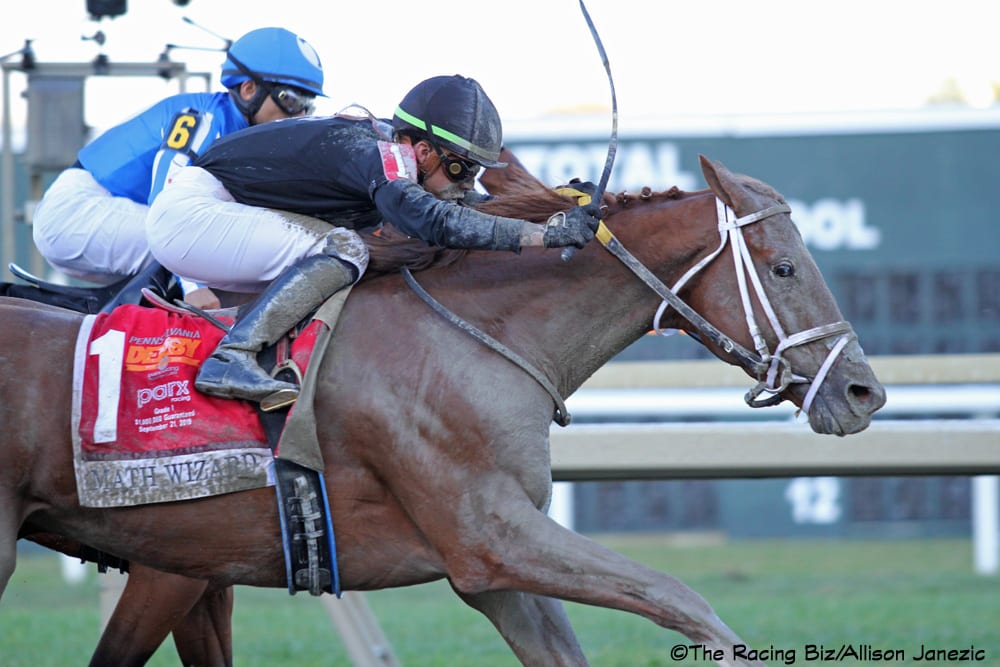 Note: Joe likes multi-race wagers, so horses in these may be considered for doubles and Pick 3s, in particular.
RACE 1
#7 Mustn't Grumble-Woodbine shipper dropping. Should improve on second after 2 month layoff. Linder has good stats under these circumstances.
#2 Ebo Special-Second race after class drop. Ness good stats on first after claim.
RACE 2
#8 Angel Embrace-Tampa shipper trying dirt for the second time. Has been working well in the morning.
#2 Squealer-May improve first time Lasix and facing a weak field.
RACE 3
#6 I Saw It All– Trouble last race. Second time at this level with new trainer should lead to improvement.
RACE 4
#4 Fine One Won-Won for fun in her last race. Will win again if she can repeat that effort.
#5 Padrinoneverquits– Coming off hot early fractions in last race. Will be competitive if she can get an easy lead.
#7 River Sonata-Should improve while trying this level for the second time.
RACE 5
#6 Midnight Obsession-Servis first time starter is working well.
#7 Ninetypercentbrynn-Improving speed figures point to a good performance.
#2 Katesaluckygirl-Lightly raced filly seems to be improving.
RACE 6
#5 Castle Casanova– Dropping to lowest claiming level of career. Will be a threat if he can run back to earlier speed figures.
#7 Here Wego-Has four wins in 15 lifetime starts and will be a threat if he gets loose on the lead.
#1 Thomas Knight-9-year-old dropping back to level where he should be competitive.
RACE 7
#6 Customerexperience-Aqueduct shipper dropping to a level where she can dominate.
#8 Above Par-Speed horse can clear the field if she gets a lead on a wet track.
#7 Positive Force – Has already beaten many other horses in this race
#1 Sexyama-Race sets up well for a closer and could win if speed collapses.

LONGSHOT PLAY IF ODDS>10-1
RACE 8
#4 Florencia-Strong presser has good chance if the race falls apart for the speed horses.
#7 Color Chart-Front runner can steal the race is she gets loose on the lead.
RACE 9
#6 Society's Tiger-Speed figures make him competitive in this field. Fast work on 13 Feb.
#7 Irish Meadow-Most consistent horse in the race. Closed well in last.
#4 Glory Song-Fits well with these.
RACE 10
#6 Chub Wagon-Led at every call in first two races and no reason for that to change against these.
#3 Cardi G-PA Bred has been running well against open company.
RACE 11
#2 Spirit Special-Second after layoff and speed figures give him an advantage over this group.
#1 Cowboy Mz-PA bred working very well and should improve with second start after a long absence.
#10 Ark in the Dark-Has been running against better. Drop may be what the doctor ordered.
LATEST NEWS