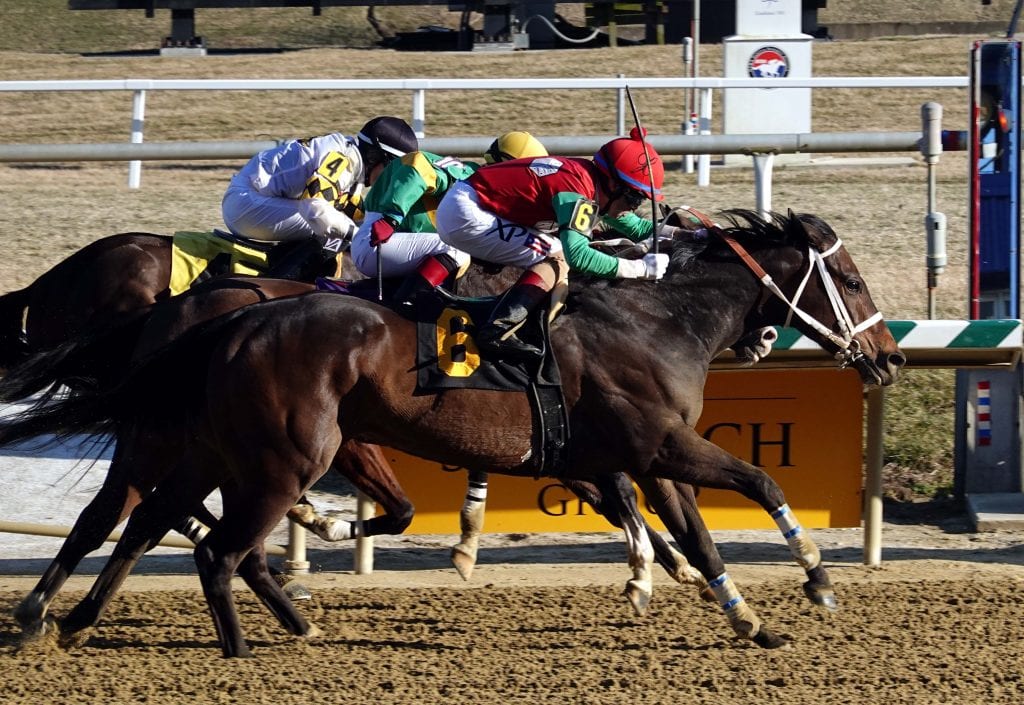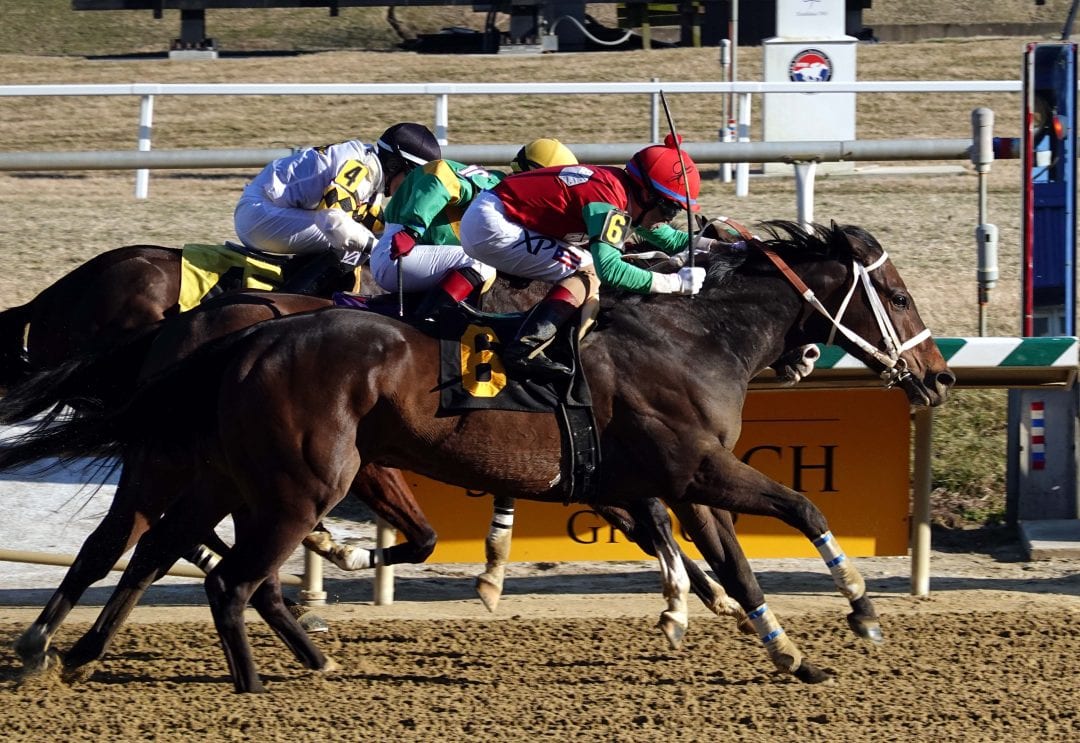 Anna's Bandit. Photo by Laurie Asseo.
In which we pick the races from Laurel Park each day…
Post time: 12:25 p.m.
Carryovers: Rainbow Jackpot Pick 6 — $6,528  Super High 5 — $0 Late Pick 5 — $0
ANALYSIS
RACE 1: MAIDEN SPECIAL WEIGHT, 3-YEAR-OLDS AND UP, 7 FURLONGS
7-2-4-6
#7 Magical Marriage (7/2): Ran on nicely to finish fourth in his debut at Monmouth Park, earning a sharp brisnet figure of 81. Trainer Pat McBurney hits at 27% second time out.
#2 Prince Pere (10/1): Tries dirt for the first time, after showing speed going long on grass. He battled well at 1 1/16 miles last out, and should be well-primed for the seven furlongs he'll see here.
#4 Joycee Has Pizazz (5/2): How do you solve a problem like him? He's raced well in two recent starts against similar, but he's just missed both times, while burning a lot of money. He figures to take a lot more here. He might be the most likely winner, but there's alternatives who have a big shot and offer better value. While I would definitely use him in multi-race bets, I don't think I could bet him to win. 
RACE 2: CLAIMING $10,000 (CONDITIONED), 3-YEAR-OLDS AND UP, FILLIES AND MARES, 7 FURLONGS
10-3-5-2
#10 Tweet Away Robin (6/1): She was in over her head two back, then broke poorly last out and lost early position. She's been in consistently good form all year, and takes a needed drop in class. Hoping for her to sneak through the cracks and go off at a good price in a wide-open field.
#3 Girl Next Door (6/1): Cuts back in distance after showing lots of heart going a mile. She's the preeminent speed in this race, and should be able to set the tempo she wants. This is also just her second start against these types; she cleared her n/w2L condition in handy style two back.
#5 Ortinola (5/1): Might have been the best horse in the race last out, when she lacked a place to go early on, and ended up losing by a nose. She's hit the board in twelve of seventeen at Laurel, with only one win. A lot of those times, she's fallen behind a slow pace in a route, leaving her with two much to do. Will there be a faster tempo in this sprint, or will she once again get pace disadvantaged?
RACE 3: MAIDEN SPECIAL WEIGHT, 2-YEAR-OLDS, 1 MILE
3-6-2-1
#3 Street Ruckus (5/2): Brittany Russell has been on fire with 2-year-olds lately, and she sends out another firster here. Looks well-bred for the distance, and has sharp workouts coming in here. 
#6 Algonquin (2/1): After narrowly missing with a well-meant 2-year-old yesterday, Godolphin and Mike Stidham are back with another one. He's been working well for a while at Monmouth Park, including a few bullet drills. It's also not a tough maiden field; Street Ruckus is the only one he really has to worry about.
#2 Unidentified Man (4/1): Made ground late in his debut, going short on grass. His closing rally makes he optimistic about how he'll handle this longer distance.
ANALYSIS
RACE 4: CLAIMING $5,000 (N/W2L), 3-YEAR-OLDS AND UP, FILLIES AND MARES, 1 MILE
10-2-4-11
#10 Embrace a New Day (7/2): She had an impossible trip last out at Charles Town. Prior to that, she broke her maiden in a gutsy effort at Delaware, and has been in improving form. Ollie Figgins is 26% when sending them out at a route for the first time. 
#2 Another Whim (7/2): She's been knocking on the door at this level, hitting the board three times in her last three dirt races without a win. Usually, I'm not big on horses like that. However, she's shown good closing punch off slow paces, and this is not a great field, even by n/w2L claiming standards. It looks like she can stumble along down the stretch and get up for at least a piece.
#4 In Class (3/1): Got a little too ambitious on the lead in her last two races, and subsequently backed up. She's the fastest in here by a mile, so she won't be forced into fast fractions, and can go at her own pace up top. That could make things very tough for the rest.
RACE 5 – STARTER OPTIONAL CLAIMING $25,000, 3-YEAR-OLDS AND UP, FILLIES AND MARES, 5 1/2 FURLONGS (GRASS)
9-1-6-8 (DIRT: 12-1-10-14)
#9 Unaquoi (5/2): Ran a big race against tougher last out, rating off the pace early and hanging on for second after a stretch battle. In the race prior, she rolled down the stretch to beat a field similar to this one at Colonial Downs.
#1 Conjecture (8/1): Goes first off the claim for Claudio Gonzalez, who hits at 29% with that angle. She's got speed from the inside, and strong grass form, albeit from a while ago.
#6 Something Magical (9/2): Another one taking a class drop. She went off as the favorite in the Maryland Million Lassie, but backed up after showing speed. That was going 1 1/8 miles; she's at her best going shorter. She's steadily run figures in the 80s all year long, and got into the 90s last year.
RACE 6: CLAIMING $5,000 (CONDITIONED), 3-YEAR-OLDS AND UP, 1 MILE
6-5-7-11
#6 Top Me Off (9/2): He ran huge in his last dirt race, battling throughout and prevailing by a neck, earning a lifetime top figure of 86. However, that was on March 15, and he hasn't raced at all since June 12. He's had plenty of workouts since that last start, and catches a field full of has-beens here. Should go to the lead and hang tough.
#5 Approvethismessage (3/1): A similar horse in running style and ability to Top Me Off, just more recently raced. He's been rounding back into form since leaving the Asmussen barn and joining this circuit. He got the trip in his last start, but couldn't quite polish it off. This is an easier field, however, and he improved his figure ten points from his last dirt race. Looking for him to finally put it together here. 
#7 Big Boots (6/1): One of the hardest knockers in a field full of them, he finally got the job done last out, after a string of near-misses. Got outkicked by Indian Ghost two back, who has won three of his last four races. He should run on well once again.
ANALYSIS
RACE 7 – ALLOWANCE OPTIONAL CLAIMING (N/W2X), 3-YEAR-OLDS AND UP, FILLIES AND MARES, 6 FURLONGS
4-8-2-10
#4 Trunk of Money (6/1): She's won her last two races, drawing away after setting the pace against similar at Delaware. Looks fast enough early to set the pace and run off.
#8 Deco Strong (10/1): She's got a strong closing kick, and almost ran down Trunk of Money in her last race, ultimately falling short by 1 3/4 lengths. Has rounded into form nicely over the summer, and could get up for a piece at a price.
#2 Tara's Talent (6/1): Parx shipper has finished second in her last two races, most recently losing to impressive Pennsylvania-bred filly Cinnabunny. Goes third off the layoff here, and based on her strong stretch moves in her last two, she looks ready to take the next step.
RACE 8: CLAIMING $16,000 (N/W2L), 3-YEAR-OLDS AND UP, FILLIES AND MARES, 1 MILE
2-4-6-8
#2 Hope Takes Over (6/1): Broke her maiden in impressive fashion last out at Monmouth, drawing off after setting the pace to earn a big figure of 78. She's one of several in here who has never lost against winners, but she's the only one who broke her maiden in a route that impressively.
#4 It's Timeless (8/1): Got action against a decent field of Maryland-breds in her last dirt race. Unfortunately for her, she got hung four-wide on the first turn, and was doomed from there. She ran a big figure when breaking her maiden three back at Monmouth, grinding out a score. With a cleaner trip, she can easily repeat that effort.
#6 Union Song (4/1): She got action in her debut, as most claims from the midwest have been getting around here lately. She lost a battle with Cairo Queen, but managed to hold on for second. There doesn't look to be as much quality speed here, so she should have an easier time of things.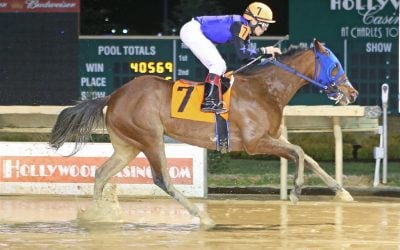 Which Charles Town trainers are off to hot starts? Asking for a friend; no, wait, actually asking for the betting public. Answers within…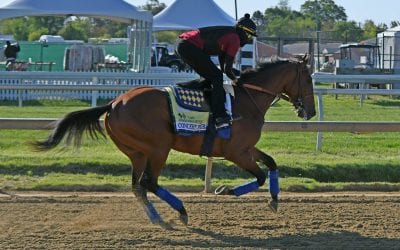 The fourth Kentucky Derby future wagering pool will kick off Friday, and 2yo champ Forte is the top individual choice on the morning line.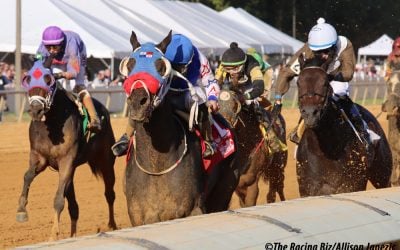 We provide full-card picks and analysis for this afternoon's races at Laurel Park.