Pimlico picks and ponderings October 2, 2020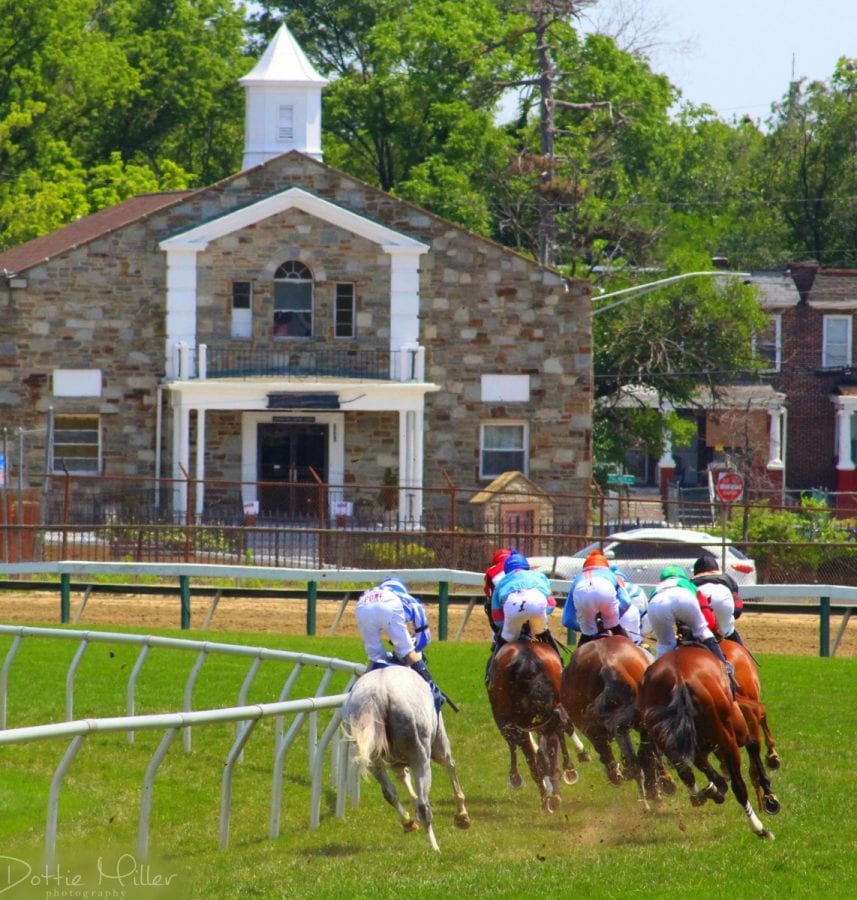 Horses round the first turn at Pimlico. Photo: Dottie Miller
In which we pick the races from Pimlico each day…
Post time: 12:40 p.m.
Carryovers: Rainbow Jackpot Pick 6 — $12,180; Super High 5 — $2,323; Late Pick 5 — None
Notable: Until further notice, no fans are allowed to attend the races at Pimlico. For more info, click here.
ANALYSIS
RACE 1: CLAIMING $16,000, 3-YEAR-OLDS AND UP, FILLIES AND MARES, 1 1/16 MILES (GRASS)
6-1-7-3 (DIRT: 12-14-1-5)
#6 Gennie Highway (8/1): Tries this class for the first time, after clearing her n/w2L condition on dirt last out. Boxed on well in the stretch to get third in her last grass race, and should close well once again.
#1 Instinctive (10/1): Would've been nice to see her last even a little but on the pace last out, but she plunged through the pack after a fast tempo and would up eased. Before that, she battled gamely and won a n/w2L race by a nose, with a strong brisnet figure. She's had a good workout since that debacle last out, and now has the inside post. She should be able to control things up front. 
#7 Pebble Road (7/2): Makes her second start of the year after a non-effort at Presque Isle Downs last out. Closed well in each of her races last year, getting up to win by a nose at Parx last October. Should improve second off the layoff, and has some of the best late pace figures in the field. That being said, if she wins, it'll be in desperate fashion. 
RACE 2: STARTER ALLOWANCE $25,000, 3-YEAR-OLDS AND UP, 1 1/16 MILES
2-4-3-6
#2 Belfour (3/5): This Maryland-bred gelding won't be any fun to bet at low odds, but a lot of fun to root for. He's won three in a row against similar horses, all while setting temperate paces and drawing off. Shouldn't have any trouble getting to the lead and giving himself the trip he wants. 
#4 Final Prospect (5/2): What's more fun than a hard-knocking Maryland-bred gelding? Two of them! This guy's won three of his last five, including a handy, perfect-trip win at Delaware Park last out. He's going to be up against it if Belfour can slow things down on the front end enough, but he can rally and round out the exacta.
#3 Smokin Hot Factor (8/1): Has been rounding into form since his return from the break, with a career-high figure in his last race. Most of his best races have been at shorter distances, although that race last out was at a one-turn mile.
RACE 3: STARTER ALLOWANCE $8,000, 3-YEAR-OLDS AND UP, 6 FURLONGS
6-1-3-8
#6 Ray'swarrior (8/5): Stalked just off the pace and drew off to win each of his last three races. There's not a lot of speed in here, so he could end up on the early lead almost by default. Fortunately for him, the front end has been the place to be on the Pimlico dirt over the last few days. 
#1 Odds On (10/1): Surged from behind to beat a similar field last out. He was claimed out of that race by Kieron Magee, who is 21% first off the claim.
#3 Phantom Ro (3/1): He got nipped by Phantom Ro in his last race, but had been in good form prior to that. He won two in a row against horses like these, both times setting the pace. He got away with some slow fractions in those races, so he's going to have to work a tad harder to outrun Ray'swarrior. 
ANALYSIS
RACE 4: STARTER ALLOWANCE $25,000, 3-YEAR-OLDS AND UP, FILLIES AND MARES, 1 1/16 MILES (GRASS)
2-10-7-1 (DIRT: 4-9-11-6)
#2 Aife (9/5): Finished a solid second last out at Kentucky Downs, while ending up more than seven lengths clear of third. She's gotten stuck behind some slow paces in her last few, but there's enough early speed in here that it should be at least somewhat honest up there. 
#10 Fed Up Fired Up (10/1): Closed from well out of it in her last race to win going away, despite a slow pace in front of her. Her last two races have been by far her best of the year; should be coming like a slingshot late.
#7 Blue Atlas (6/1): Made up good ground twice on the speed-favoring Saratoga grass. Three back, she beat an open claiming field at Belmont Park, coming from just off the pace to do so. 
RACE 5 – STARTER ALLOWANCE $12,500, 3-YEAR-OLDS AND UP, FILLIES AND MARES, 1 1/16 MILES
4-2-5-3
#4 Firth (7/2): Cruised to victory in gate-to-wire style last out, and now looks like the dominant speed here. A gate-to-wire trip won't be too difficult. 
#2 I'm Not Joking (5/2): Her grass disaster two races back can be distracting. If you take it out, though, she's been steadily running figures in the mid-80s, including a sharp claiming win at Parx last out. Has a strong middle punch, and is able to sustain late moves. 
#5 All Good Times (7/2): Another one with steady figures in the mid-80s. She raced wide against the boys at Delaware last out, and it didn't go so well. Ran a big race against her own sex two back: she got engaged on the front end, but drew off and won handily. Will she try to press Firth here, or choose to rate?
RACE 6: STARTER ALLOWANCE $25,000, 3-YEAR-OLDS AND UP, 5 FURLONGS (GRASS)
3-8-10-4 (DIRT: 3-9-2-1)
#3 Unmoored (8/5): Set a very fast pace last out at Kentucky Downs, but held on gamely and won by a nose. Two back, he came from off the pace at Indiana Grand and won handily after getting blocked. I don't know if he's fast enough to get to the early lead, but he looks multi-dimensional enough to be able to rate and pounce. 
#8 Royal Commish (6/1): Had to close off a relatively slow pace at Arlington Park last out, but still ran on and lost less than a length. Getting a pace to run into shouldn't be a problem, with the amount of speed in here, and he's demonstrated a good punch in past race.
#10 Railmaster (6/1): Wheels back in eight days, after a third-place finish opening day. He's begun to round back into career-best form, and should be able to rate on the outside. 
ANALYSIS
RACE 7 – ALLOWANCE OPTIONAL CLAIMING (N/W2X), 3-YEAR-OLDS AND UP, 1 1/16 MILES
5-6-4-2
#5 Amen Corner (6/1): He's shown glimmers of speed in the past, in a race where no one seems to eager for the front end. Stalked and tired last out, but when facing n/w1x horses two back, he battled after rating to win. Worth a shot at a price.
#6 Tattooed (3/1): Loves coming in second, but he hasn't won a race in more than a year. In a race that, as noted, could have a very slow pace, he won't get an advantageous scenario up front. He has a speed figure edge over most of his rivals, with steady figures in the 90s.
#4 Awesome DJ (5/2): A three-time winner on the year, he was a distant third behind Harpers First Ride and Cordmaker last out, both of whom are better than anyone he'll face here. Has a strong closing kick and steady figures in the 90s, and should at least get a piece of the exotics.
RACE 8: STARTER ALLOWANCE $25,000, 3-YEAR-OLDS AND UP, FILLIES AND MARES, 5 FURLONGS (GRASS)
1-9-6-2 (DIRT: 2-7-10-5)
#1 La Piu Bella (12/1): Ran well in her first start off the layoff, getting second after stalking the pace at Parx. She ran a career-top figure in there, of 89. Trainer Niall Saville had a very impressive Laurel meet, going 5-for-8 with mostly grass horses. 
#9 Unaquoi (9/2): Gobbled up ground to win against n/w1x competition at Colonial Downs. She has the best late pace figures among the early speedsters, so as long as things aren't too fast early on, she'll be able to pull away on the turn and get the jump on the closers. 
#6 Delicious Pursuit (5/1): Battled on the pace to win two of her last three races. Seeks a bounceback off her most recent try, when she zipped through a 21 2/5 opening quarter and faded. Races first off the claim for Matt Shirer, who is 21% with that angle. 
RACE 9 – STARTER ALLOWANCE $16,000, 3-YEAR-OLDS AND UP, 6 FURLONGS
2-1A-3-6
#2 Stroll Smokin (5/2): After some disappointing tries on grass, he returned to dirt last out, and it proved to be just what he needed. He got a great trip stalking the pace, then got by the leader and won going away. Trainer John Robb and jockey Xavier Perez are always a tough combo, hitting at 18% in recent times. The horse has hit the board in all six of his dirt races this year.
#1A Thundershook (7/2): The better half of the Ness entry. His best figures have generally come at one turn, but he did win impressively going a mile at Parx last out. Has supersonic closing speed, which, while it may not be the greatest thing over this track, certainly makes him dangerous for at least a minor share. 
#3 Hold Me Black (7/5): He was the rival who Stroll Smokin chased and caught two back. Last out, he drew off to beat a tough claiming field at Churchill Downs, and was claimed out of that race by Claudio Gonzalez. He's clearly going to be the primary speed; can the track carry him to victory?
RACE 10 – STARTER ALLOWANCE $25,000, 3-YEAR-OLDS AND UP, 1 1/16 MILES (GRASS)
4-3-10-7 (DIRT: 12-13-1-7)
#4 Temple (5/2): Narrowly missed winning a stakes a few back, losing the Mystic Lake Mile at Canterbury Park by a neck with a good stretch rally. He wasn't visually impressive in the Tapit Stakes last out, but ran a career-best figure, and should enjoy the class drop here.
#3 Dundalk (12/1): Held well in the lead last out, his first race in more than a year. Should be able to control terms from the inside.
#10 Hieroglyphics (9/2): Did something that isn't too easy do in his last race: he came to win from off the pace at Saratoga. He closes very well when he's doesn't have to race wide; the key for Centeno, therefore, will be for him to take back and save as much ground as he can.
RACE 11: PIMLICO SPECIAL, 3-YEAR-OLDS AND UP, 1 3/16 MILES
8-9-4-2
#8 Owendale (8/5): He got repelled by By My Standards in the Alysheba last out, but the competition is just a tad easier here. Velazquez should keep him a bit closer to the pace than usual, if he does, his closing kick will be very dangerous. 
#9 Harpers First Ride (5/1): Goes out for the ever-dangerous Claudio Gonzalez/Angel Cruz team. He's shown some speed in the past, and this race is largely devoid of early pace. If Cruz can hustle and drop him over, he can try to put them to sleep on the front end.
#4 Someday Jones (9/2): Saved ground near the pace and boxed on to get second in the Storm Cat at Parx last out. He has the best last-out figure, a 103, by several points. Trevor McCarthy gets aboard for the first time.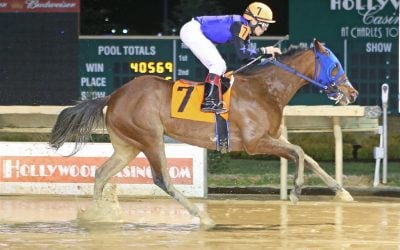 Which Charles Town trainers are off to hot starts? Asking for a friend; no, wait, actually asking for the betting public. Answers within…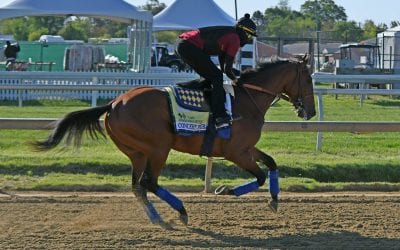 The fourth Kentucky Derby future wagering pool will kick off Friday, and 2yo champ Forte is the top individual choice on the morning line.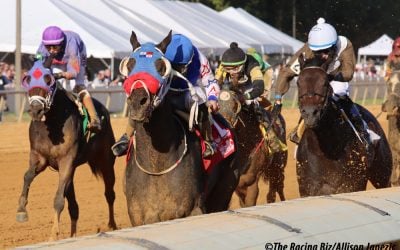 We provide full-card picks and analysis for this afternoon's races at Laurel Park.