DELAWARE PARK CANCELS WEDNESDAY card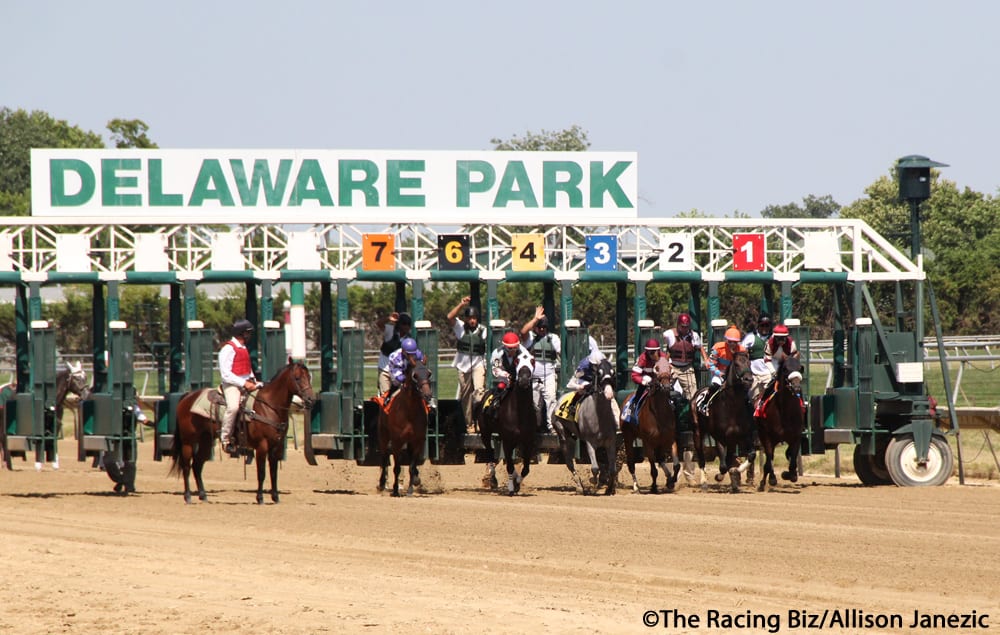 Press Release

August 5, 2020
Due to the heavy rains from Tropical Storm Isaias yesterday, the live racing card at Delaware Park has been cancelled today.
The nearly five inches of rain that fell in the area yesterday has made the main track incompatible for racing. Gov. John Carney issued a state of emergency Tuesday afternoon following the rains, and a flood warning was in effect for New Castle County — where the track is located — until Tuesday evening.
Live racing is scheduled to resume tomorrow, Thursday, August 6, with a first race post time of 1:15 p.m. There is a carryover of $24,652 in the Pick-5 pool which starts in the third race with an approximate post time of 2:15 p.m.
Four of the races on Wednesday's card — the second, fourth, sixth, and eighth — are being brought back for Saturday's program, which is being drawn today.
Live racing will continue through closing day on October 17.  Racing will be conducted on Saturday, Monday, and Wednesday. Thursday racing will continue through October 1.   First race post time is 1:15 p.m.
LATEST NEWS