Mid-Atlantic Three Stars: August 4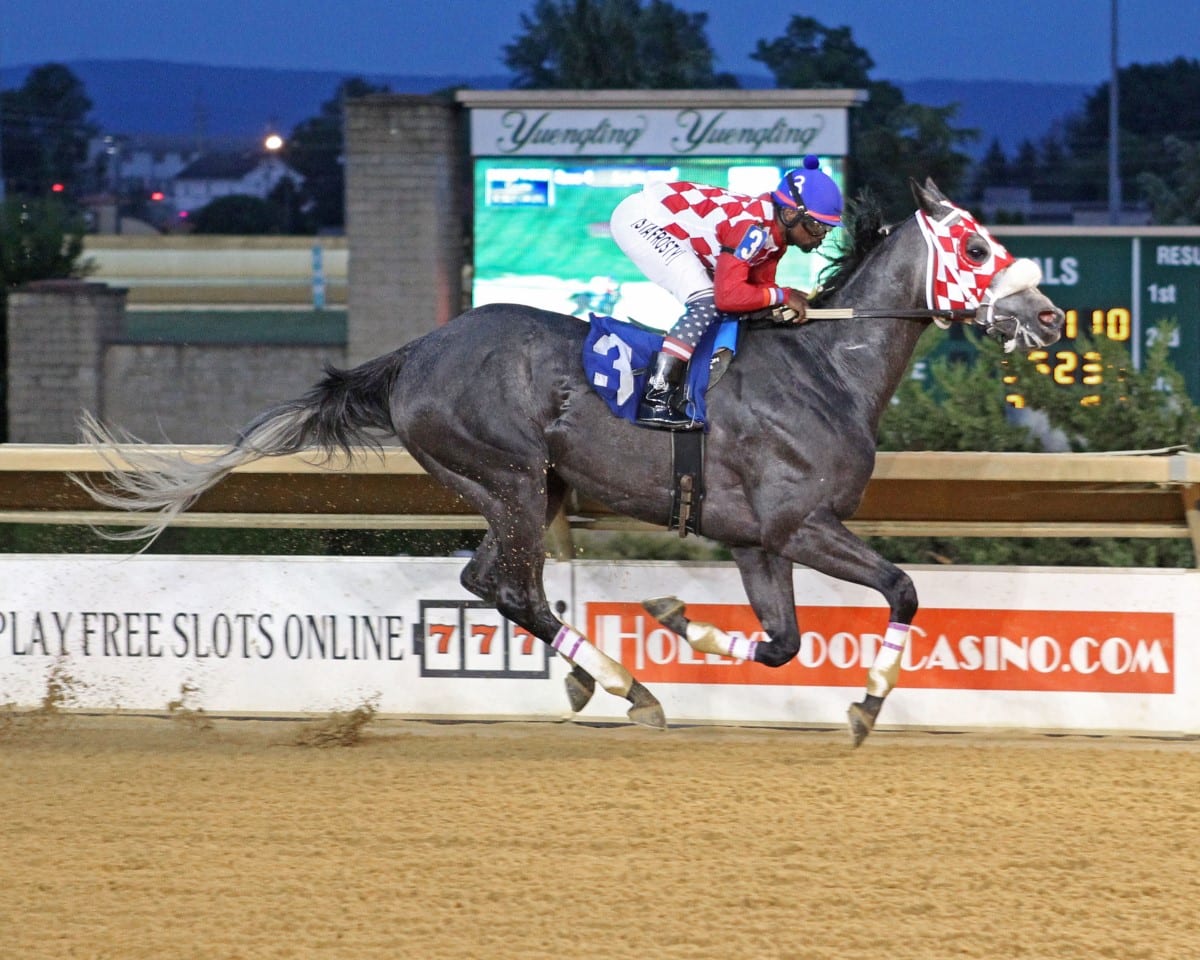 LAUREL PARK
FIRST STAR: OAK BLUFFS. One of the grand old men of east coast grass racing, the 10-year-old New Jersey-bred gelding got his 21st career victory in the first race Thursday afternoon. Read more about him here.
SECOND STAR: HORACIO KARAMANOS AND ANGEL CRUZ. With many of the hot-starting jockeys either on the sidelines or at Colonial Downs, Karamanos and Cruz have taken advantage. They each won five races this past week. Karamanos spread out his wins, taking one race on Thursday, and a pair each on Friday and Saturday. Cruz, who has been heating up over the last few weeks, had the reverse: he got a pair on Thursday and Friday, and one victory on Saturday. Karamanos has taken charge of the jockey standings, leading the way with 22 wins.
THIRD STAR: TATTOOED. With some aid from the stewards, this Maryland-bred gelding got his first win of the year in Saturday's feature, a n/w2x allowance optional claiming race at one mile on the dirt. In the stretch, Hanalei's Houdini took charge after a good stalking trip, but drifted out in the stretch. While doing so, he carried out Tattooed, costing that one a chance at victory. Hanalei's Houdini crossed the wire half a length in front, but he was disqualified and placed second for the interference. As a result, Tattooed was declared the winner at 4/1. Kevin Gomez was the winning jockey, for Collinsworth Thoroughbred Racing and Hamilton Smith.
CHARLES TOWN RACES
FIRST STAR: DR. FEELGOOD. This speedy West Virginia-bred improved to 4-for-4 on the year Thursday night, making short work of his state mates in a 4 1/2 contest. He broke cleanly, and from there it was all over, as he cruised under the wire 7 1/2 lengths in front. He went the 4 1/2 furlongs in a sharp 50.80 seconds. That's the second-fastest time he's run the distance this year. He's owned by Jill Daniel, trained by Crystal Pickett, and ridden by Darius Thorpe.
SECOND STAR: LUIS BATISTA. He had a torrid Friday night, winning four consecutive races. He began his night in the third race, winning with 5/2 Alpha Chi Rho. From there, he got a 10/1 upset in race 4, winning a photo with Stacksdenero. The natural hat trick was completed in race 5, guiding favored Queen of Anything under the line first. Batista wrapped up the grand slam in the sixth race, as The Wayne Factor won going away. He had a chance to win five in a row in the race 7, but was no better than third with Spring Lass.
THIRD STAR: FENDER BABY. She's been excellent all year long, and continued her dominant run in Saturday's feature. Sent off as the 1-5 favorite, she broke quickly in the 4 1/2 furlong contest, and never came close to being headed, crossing the line 4 1/2 lengths in front. On the year, she's been no worse than second in six starts, winning three times. Gerald Almodovar was in the saddle on Saturday, for owner Mark Moshe and trainer Kevin Patterson.
MONMOUTH PARK
FIRST STAR: FERRIN PETERSON. After a bit of a slow start, the 28-year-old jockey, new to Monmouth Park this summer, has been heating up. On Sunday, she won four races from nine mounts. She got her first winner in race 3 aboard 7/1 Quiberon Bay. From there, she took race 6 with 7/2 So Hot, the eighth race aboard favored Earned Success, and the tenth and final on 4/1 Gipsey Sorceress. Her big day put her in a three-way tie for fourth place in the rider standings, with 12 victories.
SECOND STAR: HOPEFUL GROWTH. This filly avenged her fifth-place finish in the Delaware Oaks with a resounding win in Saturday's Monmouth Oaks. She sat an excellent trip off the pace, rating behind favored Lucrezia and Delaware Oaks winner Project Whiskey. On the turn, Antonio Gallardo angled his mount three-wide, and roared by the early leaders entering the stretch. She crossed the line four lengths in front, with Project Whiskey holding second and Lucrezia fading to fifth. The winner covered 1 1/16 miles in 1:45.63, for St. Elias Stables and Tony Margotta.
THIRD STAR: WINK. Wesley Ward shipped this recent Belmont Park maiden-breaker to Monmouth for the Colleen Stakes on Sunday. It proved the correct decision, as she won in gate-to-wire fashion by 3/4 of a length. She opened up a clear lead in the stretch, and although her stablemate Flying Aletha closed ground late, Wink managed to hold on for the win. Antonio Gallardo also got this one home, for Stonestreet Stables.
PARX RACING
FIRST STAR: BUY LAND AND SEE. The Pennsylvania-bred winner of last year's Awad Stakes at Belmont returned to the races for the first time this year last Tuesday. He was the 2/5 choice in a Pennsylvania-bred allowance at one mile on the grass, and didn't disappoint. He opened up a clear lead early on, and never looked back. That was his third win in a row, in his fourth career start. He's owned by Joseph Imbesi, trained by Steve Klesaris, and ridden by Dexter Haddock. 
SECOND STAR: MYCHEL SANCHEZ. After a big week last week, Sanchez continued his hot streak this week. He turned a hat trick on Monday's card, got another four-bagger on Tuesday, and added two more victories on Wednesday for good measure. Sanchez has stormed to the front of the jockey standings at Parx, with 61 wins in 2020. That's twenty more than runner-up Frankie Pennington.
THIRD STAR: FORTHELUVOFBOURBON. Tuesday's sixth race was expected to be a coronation for Dreams Untold, who had made waves racing up and down the eastern seaboard this year. He was a 4/5 choice in a Pennsylvania-bred allowance at 6 1/2 furlongs on dirt, but Fortheluvofbourbon had other ideas. While Dreams Untold made a strong move on the far turn, Fortheluvofbourbon made a bigger move after a slow beginning. The latter held the former at bay in the stretch, and pulled a mild 5/2 upset by two lengths. He's now won twice on the year, in six starts. He was one of Mychel Sanchez's four Tuesday winners, for owner Daniel Ryan and trainer Michael Pino.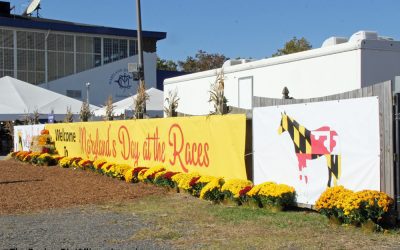 A bevy of defending champions and local stars headline the pre-entries for Jim McKay Maryland Million, which will take place at Laurel Park on Oct. 14.