COLONIAL DOWNS CANCELS OPENING DAY CARD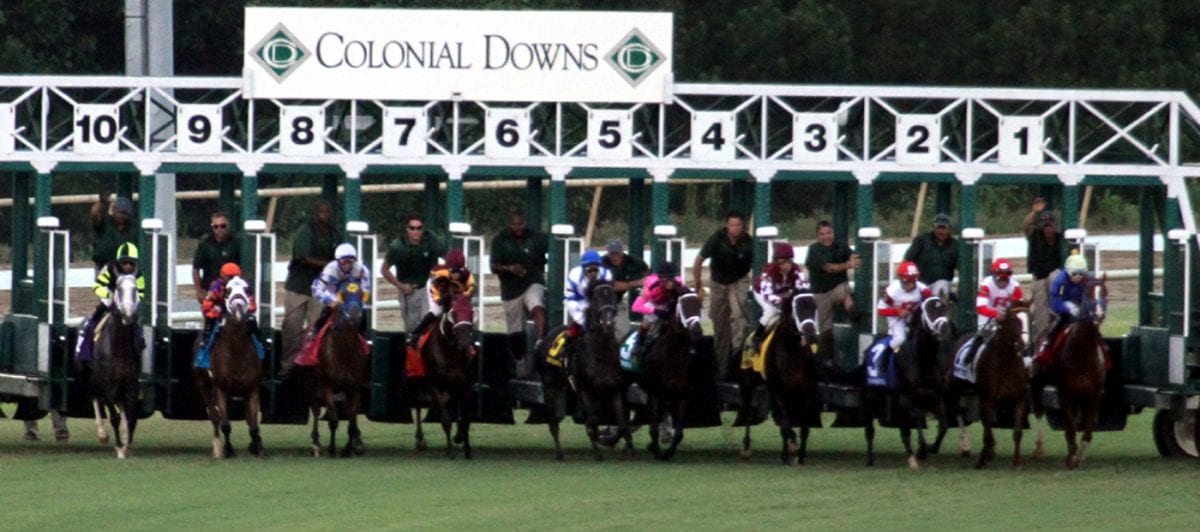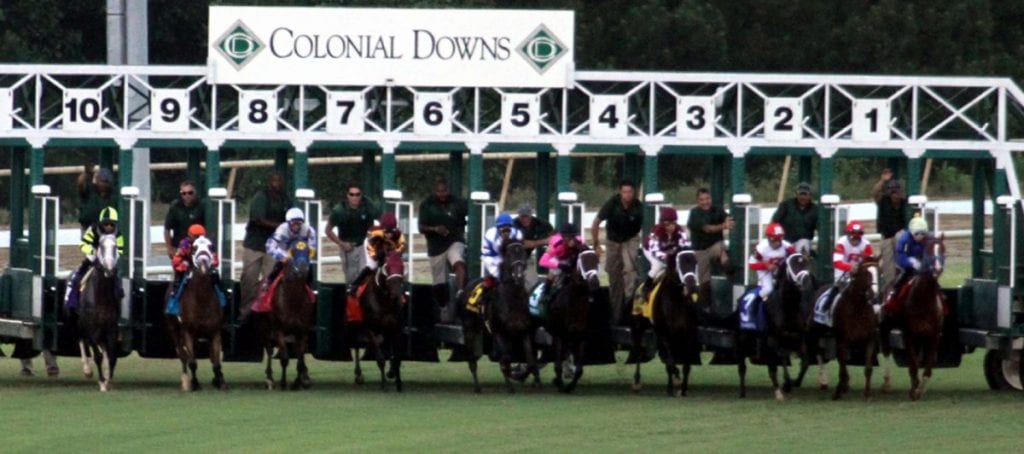 Frank Vespe

July 26, 2020
Folks who'd been looking forward to the 2020 Colonial Downs meet will have to wait one more day. The track has canceled its Monday, July 27 card, which would have been the opening day of its 18-day meet.
The cancellation is taking place because of the projected "extreme heat conditions," the track's Vice President of Racing, Jill Byrne said on Twitter. The temperature is projected to 97 degrees at 5:30 p.m., when the wagering portion of the Monday card begins, and to feel like 105.
Colonial is not the first Mid-Atlantic track to cancel because of heat this summer. Both Delaware Park and Parx Racing canceled their cards last Monday for the same reason.
Mario Pino earns 7000th win

Jockey Mario Pino, a longtime Mid-Atlantic stalwart, became only the 10th rider to win 7,000 races when he won two at Presque Isle Downs Oct. 20.
The card will be rescheduled for Sunday, August 2, Byrne said. That will make it the lone Sunday of racing in New Kent this year; the track is operating on a Monday-Wednesday schedule in 2020 after running Thursday-Saturday last year.
The track will also run mostly without fans, though a very limited number of seats will be available in the Jockey Club. That decision — a reversal of the original course — came about in response to the Covid-19 pandemic. That makes shifting the meet to earlier in the week — when there's less competition for the simulcast dollar — potentially a smart move.
Once again this year, The Racing Biz will present Nick's Picks handicapping, the original Colonial Downs handicapping product featuring analysts Nick Hahn and Derby Bill Watson.
Tuesday does not seem likely to provide much relief to the area. The projected high temperature in New Kent that day is 98 degrees.
That could further complicate the kickoff of the 18-day stand, but as Byrne noted, "The safety and welfare of horses and humans are always the priority."
LATEST NEWS