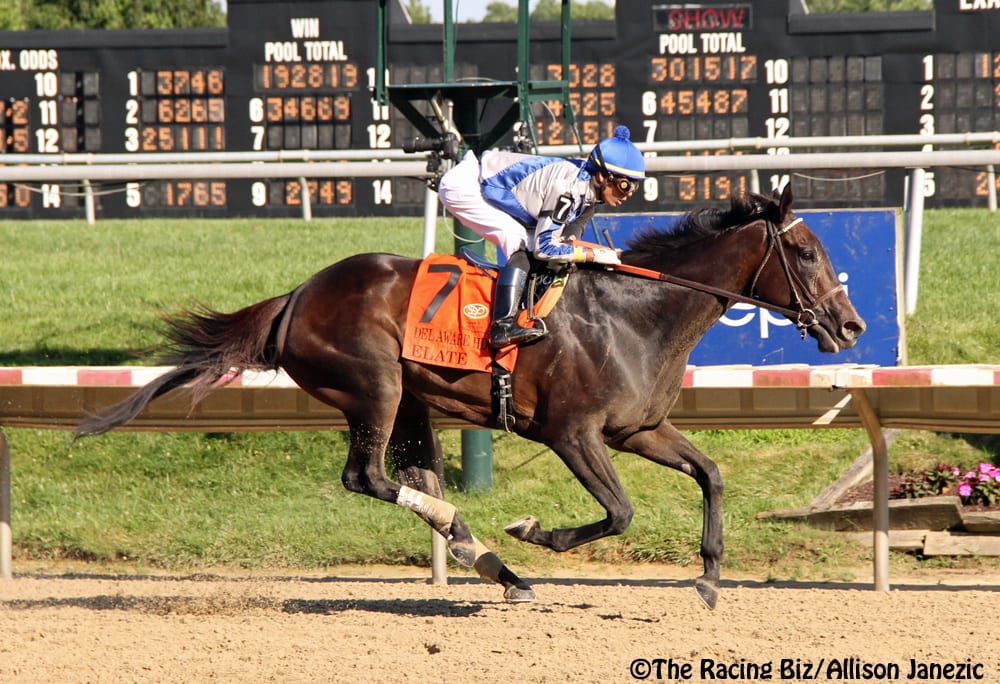 Delaware Park will not race on Monday, July 20. The track announced the cancellation of the card via text message to horsemen.
The cancellation was "due to the extreme heat," the text message said. A high of 95 degrees Fahrenheit is forecast for Monday. Following a Sunday with a forecast high of 96 (and a forecast low of 77), it will mark the third consecutive day with highs above 90.
The track had already drawn Monday's nine-race card. It plans to bring back the first, fifth, and seventh races from Monday's card on Wednesday, July 22. Those are a first-level allowance, a bottom-level maiden event, and a second-level allowance/optional claimer. All three are on the dirt.
In a strange coincidence, Delaware also canceled its July 20 card last year, also for weather-related reasons. It was the only full card the track lost to weather last year, though it also lost three others to lack of entries. Monday's cancellation is the track's first of 2020.
LATEST NEWS