Spa selections 2020: Saratoga picks July 16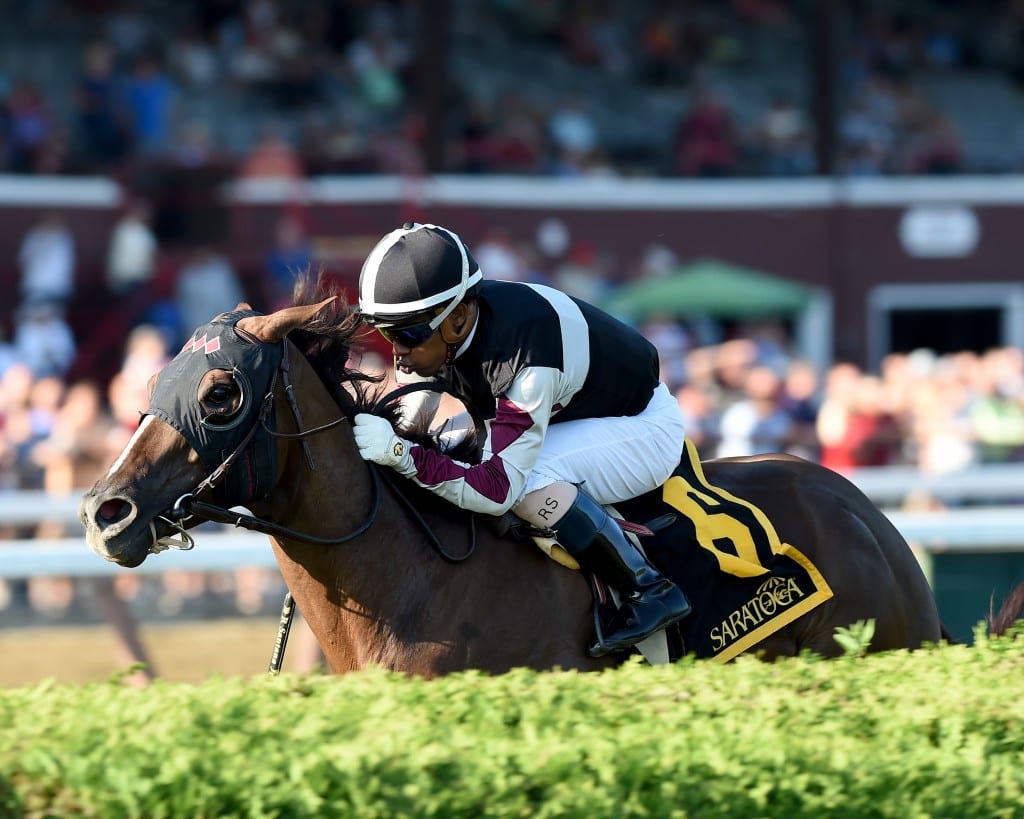 Ginger N Rye won the 2017 Smart N Fancy Stakes at Saratoga. Photo by Chelsea Durand/NYRA.
by Joseph Aiello
In Spa Selections, Saratoga on-site correspondent Joseph Aiello provides Saratoga picks for a handful of key races at Saratoga, including all of the exciting stakes action!
Race 7 – Alw 64000n1x

1. #9 Summer at the Spa (3-1) – Any type of pace pressure will set up for Ava K's Girl and this filly to make strong closing moves in the stretch run
2. #8 Pandamom (5-1) – This Clement trainee hopes to slow down the race early and hold off a few who are stretching in distance to take them wire to wire
3. #1 Astoria Kitten (2-1) – This filly with good back-class picks up Irad Ortiz who will try to continue his Belmont riding success
Race 8 – Grade III Schuylerville Stakes
1. #6 Queen Arella (6-1) – With multiple looking to take the early lead, this closer with Joel Rosario should get every chance to pick up the pieces late
2. #3 Beautiful Memories (6-5) – Was extremely impressive last time and will win here if she can control the race from the start
3. #8 Hopeful Princess (2-1) – Quinoa Tifah may provide better value, but it is hard to overlook this jockey trainer combo and the bullet workouts
Race 9 – Grade III Peter Pan Stakes
1. #6 Mystic Guide (5-2) – Should get a better price than the morning line favorite, but adds Jose Ortiz and has the right stalking style to win here
2. #4 Celtic Striker (12-1) – Avoiding early pressure from Caracaro is key for this colt, and a clean break will make or break his performance here
3. #3 Modernist (7-2) – Only one here with a graded victory, and despite less speed than Caracaro, this Mott trainee should improve coming out of the Belmont