Laurel Park picks and ponderings March 13, 2020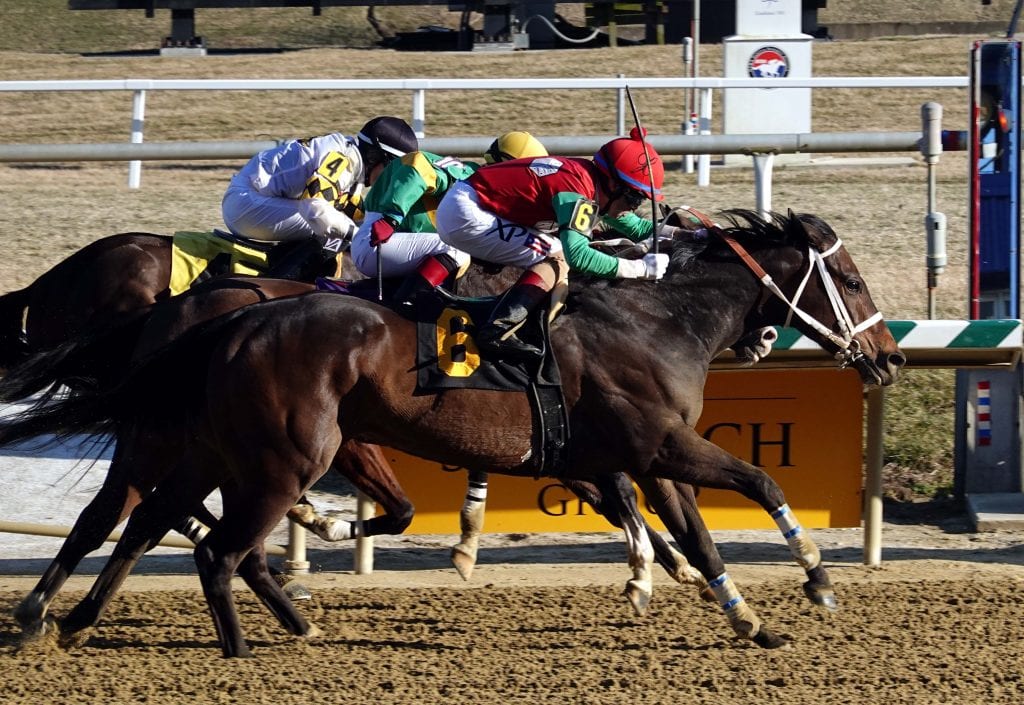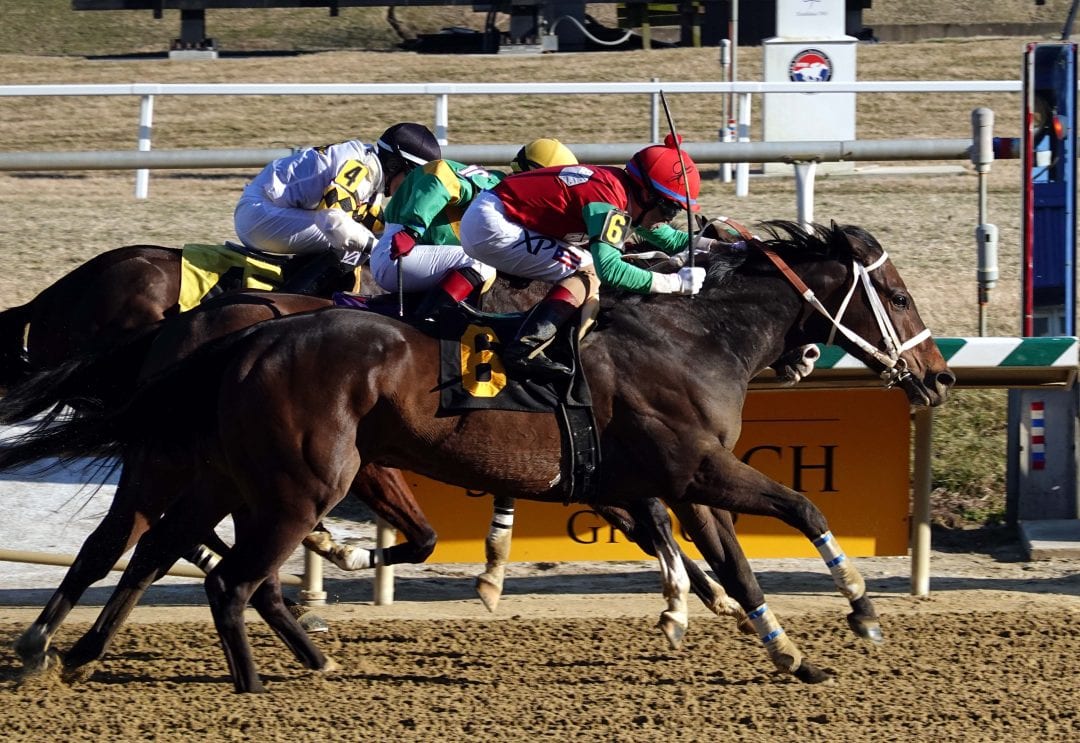 Anna's Bandit. Photo by Laurie Asseo.
In which we pick the races from Laurel Park each day…
Post time: 1:10 p.m.

Carryovers: Rainbow Jackpot Pick 6 — $13,103; Super High 5 — $1,950; Late Pick 5 — None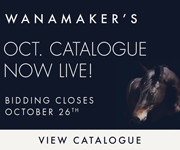 Notable: Starting today and until further notice, no fans are allowed to attend the races at Laurel Park. For more info, click here.
ANALYSIS
RACE 1
1-5-2-3
Top choice #1 Chasing the Candy (8-5) is a double-whammy here: the best horse in the race who also projects to be the controlling speed; for good measure he likes the distance, too, so look for him to be the one they try to run down… While last out pilot Alex Cintron picks the favorite here, #2 Walk Away Joe (4-1) gets a pretty good consolation prize, as leading local rider McCarthy lands here than trainer Smith's other runner…
RACE 2 
1-3-6-5
Not as clear-cut a prospect here, but the chance for a loose leader exists here, with that likely to be #1 Frisky Whiskey (7-2), who ran a good one last out and stayed on for second, beating among others morning line favorite #6 Hola Princess (5-2)… If she breaks OK this time — no guarantee — #3 Nana's Shoes (3-1) figures to get a good stalking trip and might have enough to overhaul the leader…
RACE 3 
5-3-4-1
Morning line favorite #3 Silent Malice (2-1) makes his first start in the Cal Lynch barn, gets Lynch's go-to rider up, and has a couple of credible races against better in the bank; but Lynch is 1-for-17 with horses making their first start in his barn off similarly long layoffs, and that makes us want to try to beat this horse on top while keeping him on the ticket… Perhaps a bit below the radar might be #5 Bodie's Dance (4-1); the Bodemeister colt was a $75,000 auction purchase and is a half to two graded stakes winners, including the millionaire Good Samaritan; trainer Louis Albertrani's small barn tends to punch above its weight class, and this one has been training forwardly…
ANALYSIS
RACE 4
3-1-5-6
Morning line favorite #1 Let's Play Nine (9-5) hasn't done anything wrong to date, though last out she was the beaten favorite against similar when bested by Muchacho; all four to run back have finished in the triple next time; she's a major player here, but the problem is she figures to have to endure pace pressure in a contest with some other speed, and if that pans out, it could set this race up for a horse who can close a bit, like, say, the improving #3 Tap the Mark (7-2), who rallied strongly to win an allowance at PRX last time and does own a win at this distance… 
RACE 5 
9-10-5-6
There are a bunch of scratches in this maiden event, and in the end, it should be a two-horse affair between #9 Dodged a Bullet (2-1) and #10 Cam's Carter (3-1)… The former returned last month for his first start since May and ran a good one at AQU to be second; also worth noting that trainer Farro protected this one from being claimed, so obviously she's reasonably pleased with what she's seeing; he can be a bit fitter here, and that could make him tough… The latter is making his first start in 10 months after a pretty good debut at DEL, also back in May; he was third that day, and the top pair both returned to win next out; we're giving Dodged a Bullet the edge because he has a start back, but trainer Gary Capuano can get 'em ready to win off the break, and if the odds on Cam's Carter become more enticing, you might flip the top pair….
RACE 6 
1-7-6-4
Somehow, we suspect #4 Judi Blue Eyes (7-2) is going to get bet down off a 7-2 morning line; she certainly is a player in here and could win, but it's worth noting she's lost five straight at this level and about this distance on dirt, which means those short odds are gonna be tough to swallow… Let's see if #1 Talkback (5-1) can get it done today; this one makes her first start in the Dale Capuano barn; last time out she led a long way but tired late against similar; she makes her second start off a long layoff here and projects as the speed of the speed… It was pretty obvious that trainer Lacey Gaudet had kinda run out of patience with #7 Sacred Lady (4-1), when she dropped the horse from $40k to $16k last time; Sacred Lady responded with a 10-length win, and trainer Rodolfo Sanchez-Salamon grabbed her, now wheels her back at a higher level… Morning line favorite #6 Rockstar Girl (2-1) has been keeping better company than these, but her form has been inching in the wrong direction; she's the probable winner on best, but it's worth taking a swing against on top…
ANALYSIS
RACE 7
5-2-3-6
Three of these runners look more or less the same as each other (and better than the fourth)… Of that trio, we'll take #5 Reflect (7-2); this one arrives off an allowance win, has been much improved since adding blinks two back, and was absolutely a mile the best last time when he was up on the lead, took back and came off the inside, and inhaled the leader at will to draw away… Pretty good try last time for #2 Warm (5-2) at this level, when she overcame some trip trouble at the gate to get up for second… #3 Three Hawk (3-1) finished ahead of Reflect two back and behind (barely) Warm last out, so you can certainly find reasons for him…
RACE 8
8-5-1-6
Top choice #8 Created Special (7-2) has run OK against similar, and it's interesting to see trainer Geralis switch over to rider McCarthy — not a rider he typically uses… It's a modest enough group that a firster rates a shot here, such as #5 Skyjacked (10-1), who has some OK works…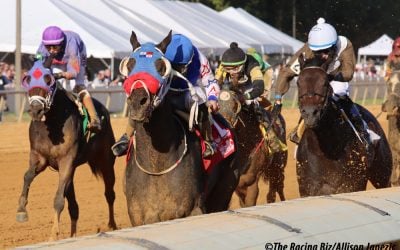 We provide full-card picks and analysis for this afternoon's races at Laurel Park.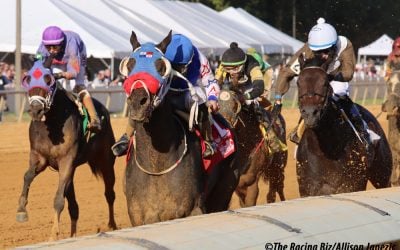 We provide full-card picks and analysis for this afternoon's races at Laurel Park.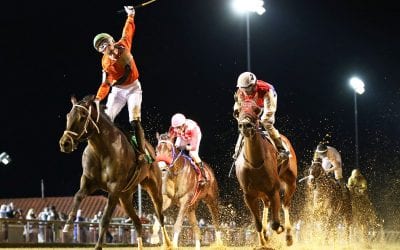 Full-card picks and analysis for this evening's live racing card from Charles Town Races!