Delaware Park cancels May 30 card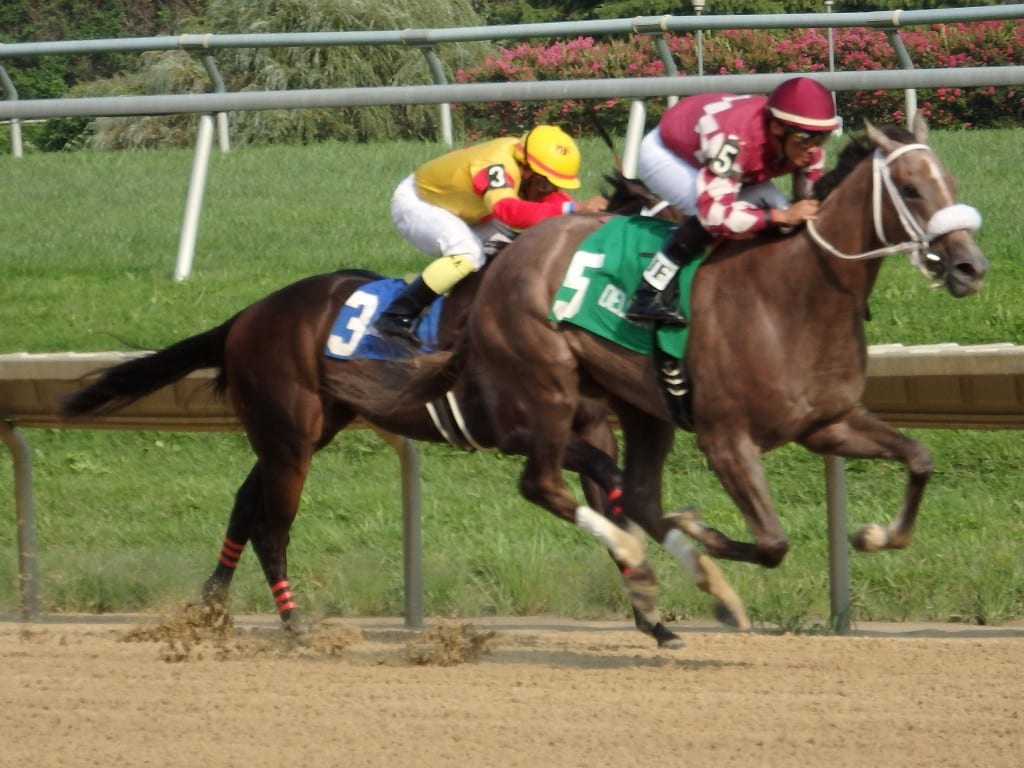 Jaywalk was along late to win the 2018 White Clay Creek Stakes at Delaware Park. Photo by The Racing Biz.
Delaware Park's live racing card for Thursday, May 30th, has been cancelled due to insufficient entries.
Live racing will be conducted this Wednesday, May 29th. First race post time is 1:15 p.m. The races that filled on the Thursday, May 30th card will be brought back as extra races for the Saturday, June 1st card.
Delaware is slated to run on a Monday-Wednesday-Thursday-Saturday schedule for most of the rest of its meet.