Locals Las Setas, Our Super Freak Black-Eyed Susan longshots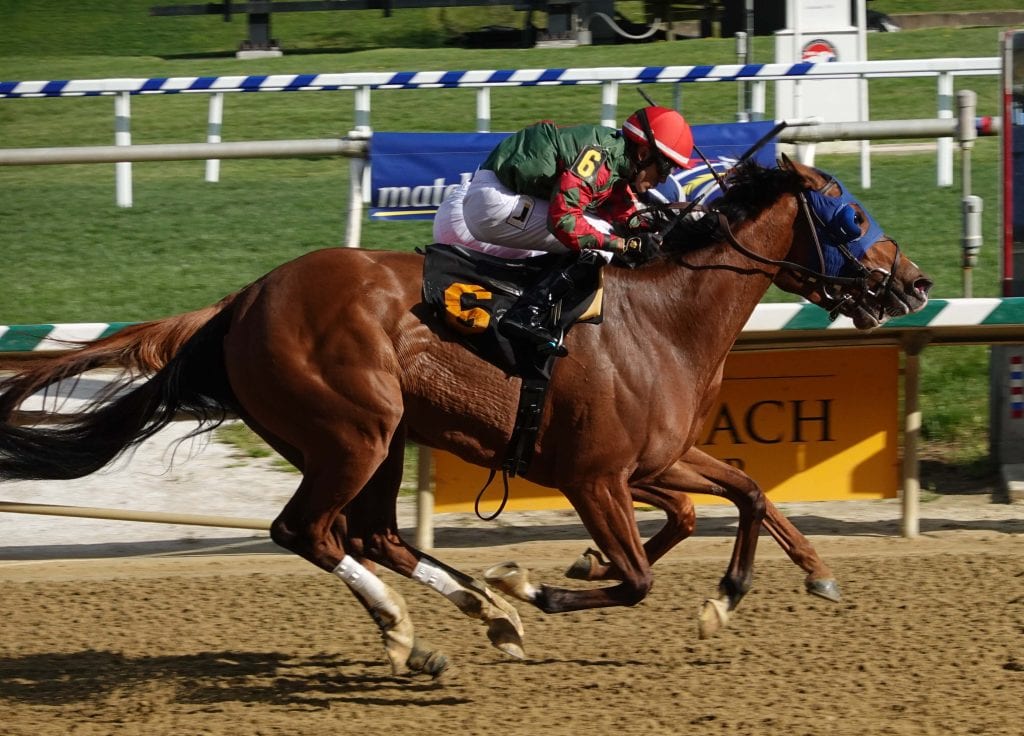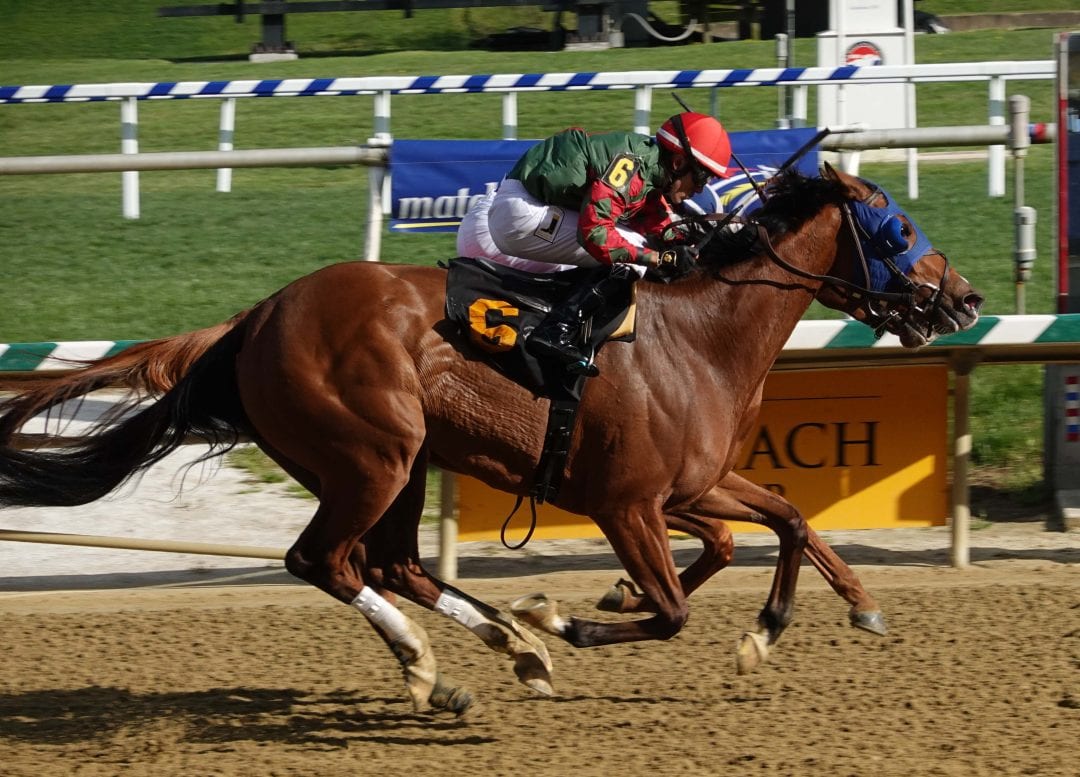 If morning linemaker Keith Feustle is right, a pair of fillies who are at the head of the local class will have their hooves full in the $250,000, Grade 2 Black-Eyed Susan Stakes.
Las Setas, winner of four straight, three in stakes company and all at Laurel Park, is 15-1 on the morning line, and Our Super Freak, who finished behind Las Setas in the last three of those races, is 20-1.
"The water gets a lot deeper," Las Setas' trainer Katy Voss said in a release. "It's going to be a much tougher race. There are fillies in there that have run much better [speed figures] than she has, but we'll see. She's doing well. She hasn't missed a beat since her last race."
The addition of blinkers seems to have made a world of difference to Las Setas. After the daughter of Seville finished sixth on debut, Voss outfitted her with the shades and kicked off the four-race win streak. The last three of those have come in the seven-furlong Wide Country Stakes, one-mile Beyond the Wire Stakes, and 1 1/16-mile Weber City Miss. The last of those is a "win and you're in" event for Maryland's signature sophomore distaff race.
All five of her starts have come with Jevian Toledo in the irons.
"Toledo thought she might have gotten a little tired last time," Voss said. "We had a missed a bit of training after the previous race when I sent her to the farm, but she actually ran the same [speed] number in that race as she did in the Wide Country."
In that race, the first around two turns for Las Setas, she and Our Super Freak hooked up virtually in the first jumps and dueled all the way to the wire. Las Setas finally prevailed by a nose while earning a career-best Beyer speed fig of 79.
Since the Weber City Miss April 20, Las Setas has posted a pair of breezes in preparation for the big event. She went a half-mile in 48 seconds flat on May 4 — second fastest of 56 on the day — and six furlongs in 1:11 3/5 on May 10.
"She's a pretty easy-going filly as far as training," Voss said. "She's nice to gallop. She doesn't try to run off. She doesn't do a lot of stupid stuff."
The Weber City Miss was also the first try around two turns for the Jamie-Ness trained Our Super Freak. She responded to the added ground by delivering the best race of her career, a nose defeat with a Beyer speed figure of 79 — 10 points higher than her previous best.
"It was the first time I got to run her two turns, and I think she ran a good race," Ness said in a release. "The filly that's been beating her, maybe she didn't run her best race and made it kind of close, or maybe we're gaining on her. I'm not sure. But she's just been consistent; she keeps trying hard. She's a grinder, and sometimes that's all you need to catch a break."
Our Super Freak, a daughter of Mineshaft owned by Ness's Jagger Inc. operation, has two wins and $138,180 in earnings from nine career starts. She's winless in five stakes tries but has been in the money in all five.
Like Las Setas, Our Super Freak has breezed twice since the Weber City Miss, both at Delaware Park. She went five-eighths in 1:03 flat on May 6 and then zipped a half-mile in 47 4/5 seconds on May 13.
"[A]t this point, she's fit and all I need to do is keep her healthy and happy and that's it," Ness said.
Her trainer, who has won more than 2,800 races, has one graded stakes win on his resume, by Ghost Hunter in the Grade 3 Arlington Handicap in 2017. He acknowledges that the Black-Eyed Susan may be a bit of a heavy lift for his charge.
"It would be a great race to win. It would be great for her value down the road, being a mother and just for her," Ness said. "I've been doing this a long time and I've realized a lot of things can happen so sometimes you've got to be in it to win it."