RT's spot plays: Parx Racing December 15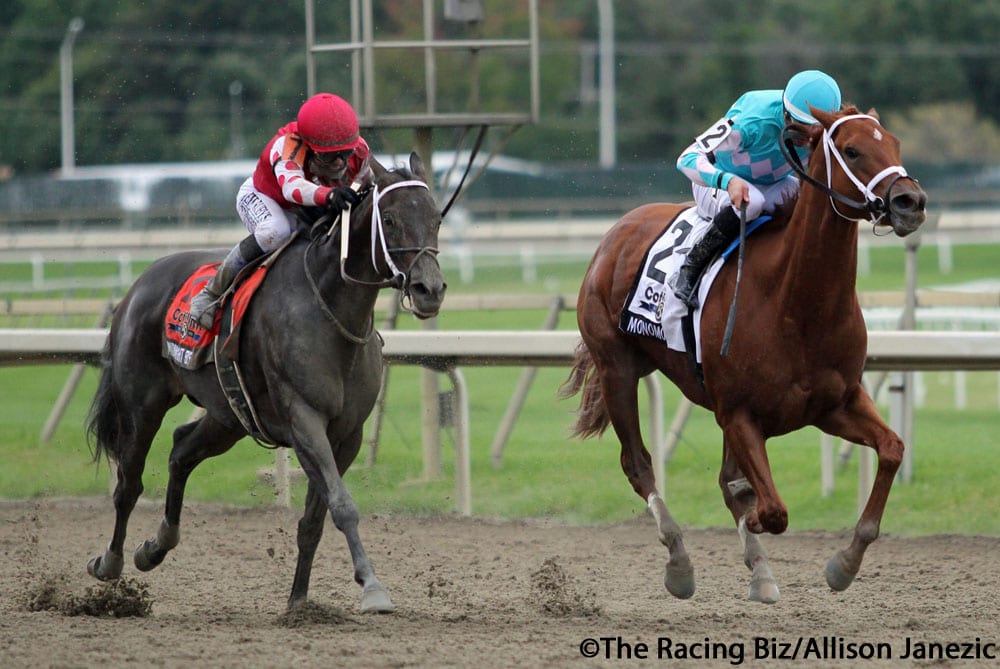 RT will be making occasional spot plays. A veteran handicapper, he loves him some exacta box actions.
by RT
Rain today. High 51.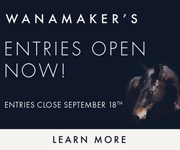 $8 in bets Tuesday, $2 on Friday, +$12.30 in wins, +2.30 returned this week thus far.
Why do I bet exactas? The short version: they often provide value, and I think there is too much margin for error during a race to add many more positions (i.e., to bet triples, supers, etc.).
PARX RACING RACE 1
Exacta Box 2-4-5
This race will unfold in this manner… 3-4-5-6 will be the speed and 4, who will be the favorite, will either wire this group, or do what his history has been – fade. #2 should run him down before the wire.
#2 Alex's Fast Lane (9-2): Betting that apprentice jockey Wesley Torres doesn't repeat the same rookie mistake as the last time out with this horse. Torres played it well in the beginning by tucking AFL immediately behind the runners from the gate – given his #9 position. On the backstretch he moved him up well and then let him out too soon on the final turn. Down the stretch he was very game and his pp's are not reflective of that.
#4 Country Squire (6-5): Oh, how I am loathe to lay 6-5 on a Maiden Claimer, but there is not much to choose from here. Pletcher previously trained this horse and Saez, Castellano, Gaffallione and Johnny V have all had a crack at him to win one and they came up empty. Now, Country S is at a $10K maiden level with Mosco (17%) training and Rivera (12%) riding. I don't see him winning, but I will put him in the exacta.
#5 Know What I'm Sayin (30-1): I'm a fan of the owner training the horse because they have skin in the game. Richards brought this gelding back two weeks ago after a long layoff and had him blow out a 5f race, so catching a second start off a layoff is a positive sign. I like an apprentice jockey in a situation such as this as well…maiden claimer, getting a shot and having a mount that has shown decent speed in his past.
PARX RACING RACE 2
Exacta Box 1-2-9
5 & 9 neck-and-neck at the first call. 1a & 8 near.
#9 Uncle Woodrow (3-1): Taking the leading jockey on a sloppy track with a live mount is going to make you more money than you lose. Woodrow here comes off a nose win last time, bringing home a 66 Beyer. This horse has a tracker style and will lay close and strike when Pennington deems appropriate.
#2 Nice Surprise (15-1): I try to mix in a long shot who makes sense in my wagering strategy, which led me to Nice Surprise. He has 240K of earnings at PRX and $75K in 15 outings with 9 ITM results this year. Gelding has also been claimed twice this year by the same person, and now Patricia Farro (16% for the meet) has him with a weight break having apprentice Hernandez (15%) up. Timeform gives him a 100 late rating.
#1 Aimed & 1a Guaranteed (5-2): Trainer Joseph Taylor is going to do this with these two: send 1 on the lead to tire the competitive others and have 1a claim the stretch run. Rodriguez is on the 1 and Cedeno on 1a. Rodriguez has ridden Guaranteed prior with no success. When Cedeno took over on Guaranteed last race, he rang up a 67 Beyer and he was a much more competitive closer.
PARX RACING RACE 3
Exacta Box 4-3-1
6/5 neck and neck on the lead. 1 near. 2 & 7 next
#4 Zafiro Azul (6-1): (Translation – Blue Sapphire for those of you who do not want to Google it like I did)
1 mile 70 races contested at PRX are rarely wire to wire, so this closing lady is one to consider. VillAnueva had Azul two races back and hammered out a victory, garnering a 58 Beyer. As is her pattern, Azul bounced the last time out (maybe an aversion to Rivera who has tried several times and come up with squat). Runner has 21 outings at PRX, 9 times ITM with $62K in earnings.
#3 Courtage (8-5): Michael Catalano claimee has been on the bench for 6 weeks. On 12/1, Catalano had her out for a 6f gate work and she breezed in 1:15 – which is probably the best that most of these entries can do while trying. This mare closed in 31 seconds last time out which is the best closing time of this gang and she has the best Beyers today. Courtage has been stellar at PRX, having won $178K in 21 races
#1 Roman Reign (8-1): I kept looking at others in this race until I stumbled on something that made me pull the trigger. With Courtage, his last split was 31.54 and this mare has 31.89. Contrast that to the rest at 33.55, 33.31, 35.27, 33.37 & 33.07 and you can understand why she's a play. Getting the rail should allow Torres to keep her close enough to strike.