Derby Bill podcast: Handicapping the Belmont Stakes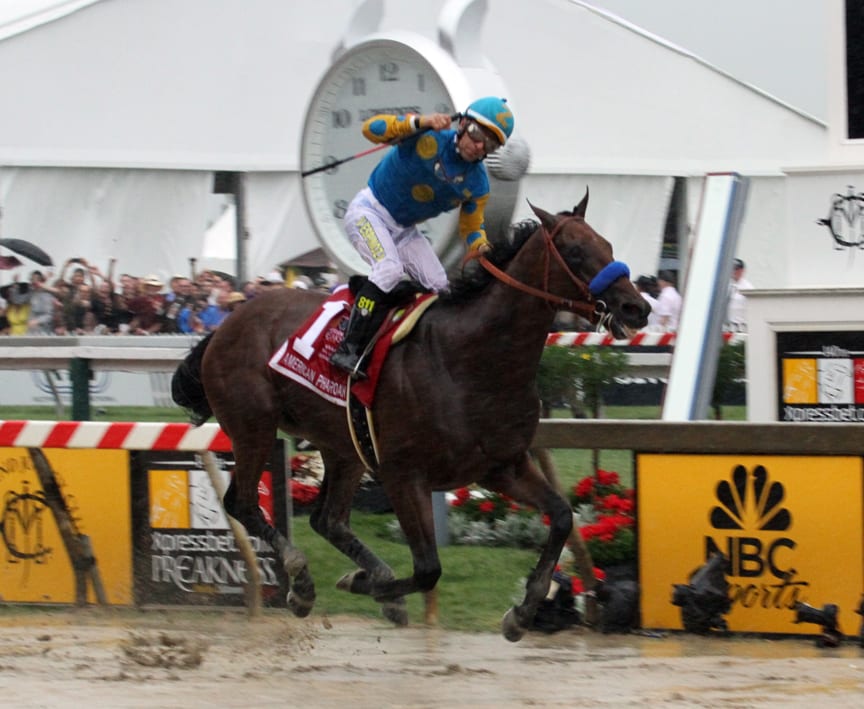 Photo by Laurie Asseo.
Derby Bill Watson, the former on-air handicapper for Colonial Downs, turns his attention to Saturday's Grade 1, $1.5 million Belmont Stakes, the final jewel in horse racing's Triple Crown!
Check out Derby Bill's in-depth analysis as he digs into the field.  He has comments on all 13 runners entered in the big event — all delivered in the inimitable Derby Bill style — as well as thoughts on how the pace and flow of the race shape up.
If Derby Bill is right, he — and perhaps you? — stand to make a pile of money.
Check out what Derby Bill has to say!
MUSIC:
"First Call" and "Blue Ska"
Kevin MacLeod (incompetech.com)
Licensed under Creative Commons: By Attribution 3.0
http://creativecommons.org/licenses/by/3.0/