by Nick Hahn
Turf Festival Notes
The great thing about this night of racing are that the participants are in the house and winner's circle is usually packed.  We met trainer Don Roberson whose Long on Value, 9-5 in the morning line, slipped off at 5-2 in winning the Jamestown.  Long on Value was the only starter in the field with a previous win and is 2 for 2 thanks to Sheldon Russell's ride, the only cruise of the stakes races. David Rodman called "Lion Down by Me roars" at the wire when the X-man, Xavier Perez, hustled Sam English's home-bred to the wire denying Heaven Knows What a repeat win in the Oakley Stakes.  Lion Down By Me has 2 wins in the meet for trainer Robbie Bailes.  Lady Olivia, breeder, owner, and in this case even the name of the horse, held off Leda's Swan in the Brookmeade stretch.  Trainer Carla Morgan got her first stakes win over Reid Nagle.  This season, that's saying something.  The smart ride of the night was in the Bert Allen when Russell aboard Dannhauser resisted the urge to move up until the sixteenth pole with trainer Kathleen O'Connell's first starter of the meet.  Stephanie Nixon's Boltin' Out got the last laugh in the Punch Line with an Action Andy-like frontrunning score with Richard Monterrey aboard for owner John Tucker.
It's been a good weekend for Nick's Picks.  Top winners have been rolling in with 4 for 11 on Independence Day, 5 for 9 on Friday night and a sizzling 7 for 11 Saturday night (4 of 5 on the Commonwealth Turf Festival races).  Since the 4th of July, Nick's Picks is 16 of 31, over 50% top winners.
And one other note: please check out The Racing Biz Virginia Derby Trivia Sweepstakes — no purchase necessary, $300 up for grabs, and it's easy as "like, answer, win!"  See official rules for details.  The contest is available here!

Nick's Picks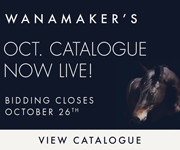 RACE 1 
7
FRANCESCO PUNCH
Ferris passed on last night's race to run "Punch" here.  Allen who won last night's finale may get the opener.
6
BRAND NEW MOVES
3
TAP'N MY TOES
RACE 2
4
CAP'N RAYMOND
"Raymond" has found solid competition in her 5  Colonial starts and ran well in 1st start this year.
8
BLACK RIVER
6
BOCONO
RACE 3
1
ONE SUNDAY
Veteran is running on his day at Colonial where he has won 4 times.  Sleepy foes making 1st '13 starts.
2
CORE OF STEAL
3
MINE TRAIN
RACE 4
5
MISS CHARADES
DIRT ALERT: Back to the dirt here for a few with turf outings that didn't work out.  "Charades" could steal.
2
ROCKFAST
7
HEIRROGANT ONE
RACE 5 
9
LITCHFIELD
Mitchell's 5-yr old gelding may be finally figuring it out with Dominquez aboard. The X-man may strike.
8
GOINGPOINTTOPOINT
2
KING OF THE FAERY
RACE 6
3
IN POWER
Not much separates the "Power" and Mondocat, perhaps slight jockey edge. Perez winning at 18%.
9
MONDOCAT
8
IN THE LEATHER
RACE 7
5
HIRAM
Bonita's grey runs well at different venues, might pick up a beat at CNL. A grey starts for Sagamore, too.
6
WATER TOWER
1
SEA DUTY
RACE 8
4
EASY CROSSING
"Easy" showed talent before last year's VA Derby, now makes his first start since. Arterburn's pupil has win.
3
EXCESSIVE ESSENCE
6
RIGHTEOUS PLACE
RACE 9
4
COOPERSTOWN
Going again at a mile, Smith 3-year old wins with repeat effort. "Dyno" makes his 5th start of the meet.
8
COMPLETE DYNO
6
DSPITE ALL MY RAGE
(Featured image is of Long On Value winning the Jamestown Stakes, by Nick Hahn.)