Adapted from a Maryland Jockey Club press release
Dave Rodman may be a hard-working guy.
But you won't know it on Friday, May 3.
That's because it's the first Pimlico Celebrity Announcer Day, and eight local celebrities will grab the binocs and head up to the press box to try their hands — and voices — at being a racecaller.  The lucky voices include:
Race 1-Bryan Nehman, WBAL Radio
Race 2-Jamie Costello, WMAR-TV
Race 3-Gerry Sandusky, WBAL-TV
Race 4-Mark Viviano, WJZ-TV
Race 5-Bruce Cunningham, WBFF-TV
Race 6-Nestor Aparicio, www.wnst.net
Race 7-Steve Kolbe, CBS Radio
Race 10-Jim Hunter, Baltimore Orioles
Rodman will call races eight and nine, presumably just to keep his voice in shape.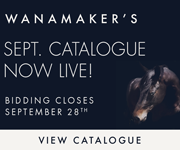 Here's a predication you can take to the bank: by day's end, we'll have been reminded again that Dave Rodman is one of the very best in a tough business.