First Peace and Justice foal named via social media contest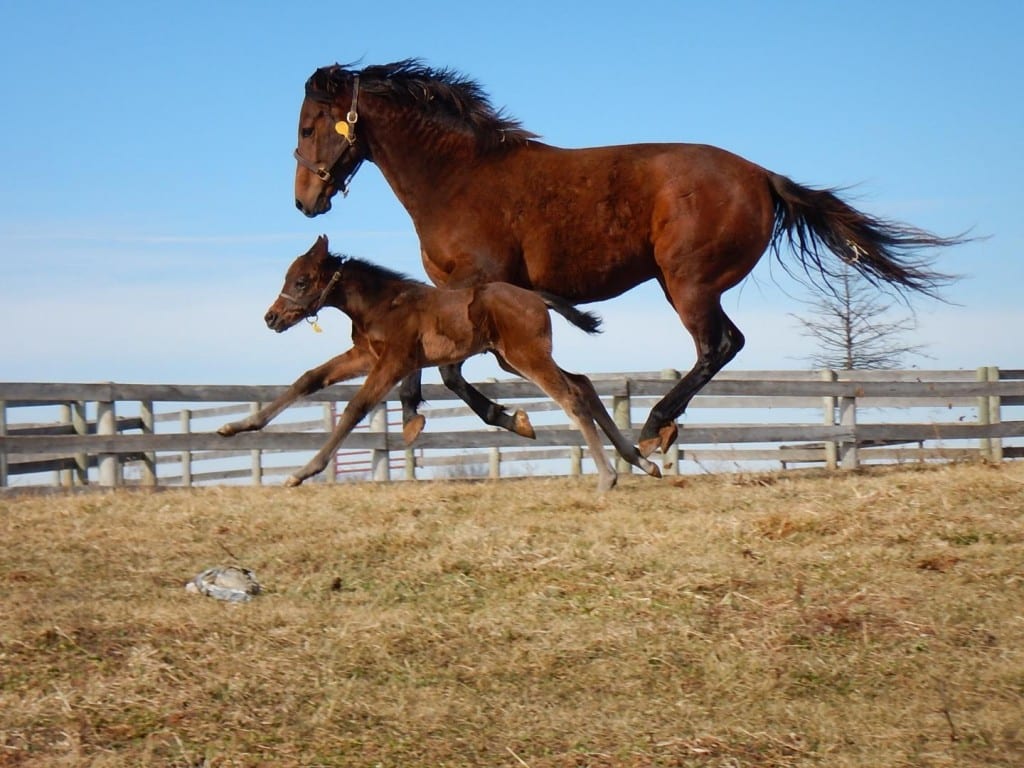 Movie Starlet and her Peace and Justice foal, to be named Super Starlet. Photo courtesy of Northview-PA.
From a press release
The first foal by Peace And Justice has been named following a successful promotion on Facebook. Of the 412 names submitted via the stallion's social media page, one was the clear winner, Super Starlet.
In fact, seven people submitted the name and thus will receive the prize: a framed photo of the foal, as well as a Peace And Justice halter. The seven winners will be contacted in the next few days to arrange delivery of their prize.
The foal was born during the second half of the Super Bowl. She is a filly out of the Flatter mare Movie Starlet.
Peace And Justice is the fastest son of top international sire War Front standing in Pennsylvania and has been very well received by breeders in the region.
"We are very excited about the future of Peace And Justice," said owner Steven W. Young of A1A Racing. "His initial foals are tremendous. We are supporting him every way we can and believe he has what it takes to become the region's next top stallion."
In addition to the recent "Name the Foal" promotion on Facebook, Young also extended the $250,000 bonus opportunity, which will be awarded to the breeder of Peace And Justice's first non-restricted stakes winner (details regarding the bonus rules are available on PeaceAndJusticePA.com).